'Gilmore Girls': Who Does Milo Ventimiglia Think Rory Should Have Ended Up With?
Actor Milo Ventimiglia is well-known for his role in the dramedy series Gilmore Girls, which originally aired for seven seasons on the WB (and later the CW). Many fans have opinions as to which of Rory Gilmore's three major significant others the character should have ended up with. Here are Ventimiglia's thoughts on the matter.
Milo Ventimiglia portrayed Jess in Gilmore Girls
Ventimiglia began starring in Gilmore Girls in Season 2. He is the nephew of Luke, the diner owner with whom Rory and Lorelai Gilmore are very close. Rory is dating her first boyfriend, Dean, at the time, but she and Jess have an undeniable connection, and she later dates him.
Jess and Rory have a bit of a contentious relationship, and they break up shortly after she goes to college. Despite this, he is the character most responsible for encouraging her over the years, getting her to go back to Yale after she takes time off and telling her to write her story as a novel in the revival series Gilmore Girls: A Year in the Life.
Ventimiglia and Alexis Bledel dated in real life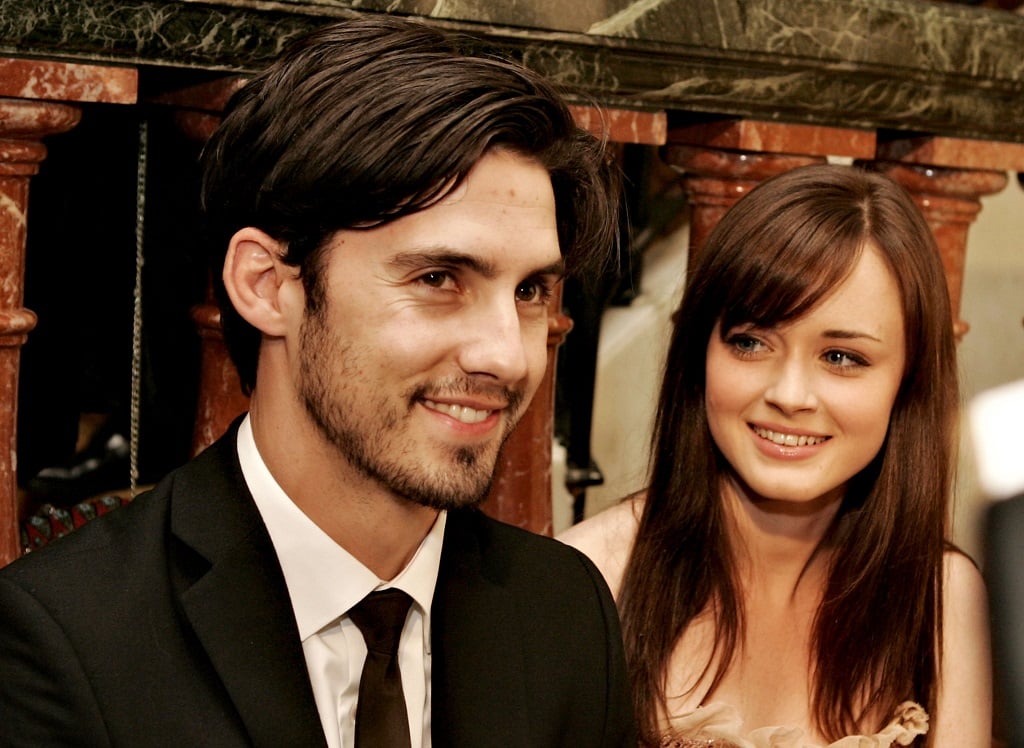 Not long after he began to star in the series, Ventimiglia struck up a relationship with his co-star, Alexis Bledel, who played Rory. Their real-life relationship seemed to be much more solid than the one we saw on screen, as they allegedly dated from Dec. 2002 through June 2006, when the series ended.
The co-stars kept their relationship lowkey. However, they did attend a number of events together during the time in which they dated. After they broke up, Ventimiglia went on to date his Heroes co-star, Hayden Panettiere, while Bledel married her Mad Men co-star, Vincent Kartheiser. 
Who does he think Rory should have ended up with?
In any teen drama series, the question of who fans think the lead character(s) should date is raised frequently. The actors are often asked this question themselves. In a recent interview with BuzzFeed for his new film The Art of Racing in the Rain, Ventimiglia was on the receiving end of it in regards to Rory's love life.
The actor read aloud, "Who do you think Rory should have ended up with: Dean, Jess, or Logan?" His response was simple. "None of the above. They're from the past. People, Rory needs to move on forever in life. OK?" We're not sure fans will be too happy with this.
Ventimiglia reveals his favorite moment from Gilmore Girls
Speaking of Jess and Rory's relationship, Ventimiglia thought back on it when he was asked about his favorite moment the two shared in the series. "I could tell you, it's actually from the episode called 'Teach Me Tonight,'" he said, referring to Season 2, Episode 19, in which Rory begins tutoring Jess.
"It's when they're driving around getting ice cream," he said. "That was a fun episode to film. Alexis and I had a good time." 
Here's the one way he's kind of like Jess 
Though his role in Gilmore Girls was the one that first got him noticed by many, Ventimiglia has reached new levels of fame portraying Jack Pearson in the popular drama This Is Us. Another question he was asked during the BuzzFeed interview was which of his two most famous characters is he the most like.
Ventimiglia replied definitely "Jack," adding, "I think it's just age right now," given that he's playing an adult and not a teenager. However, there is one trait he shares in common with his Gilmore Girls character: "Jess liked to read."