'Gilmore Girls' Never Gets Old for These 4 Reasons
Even though it ended in 2007, Gilmore Girls still has a strong following. Maybe fans are as caffeinated as Rory (Alexis Bledel) and Lorelai (Lauren Graham) Gilmore?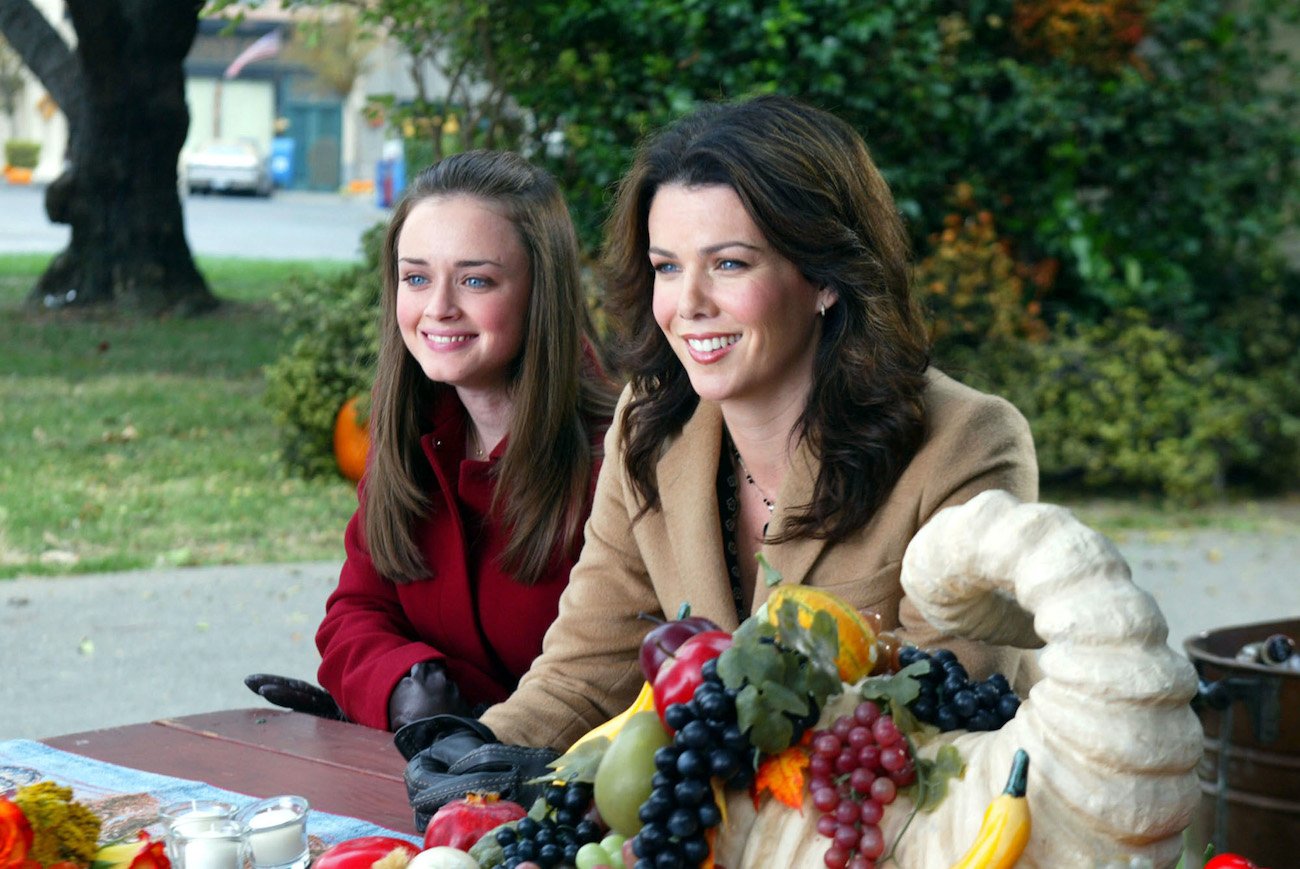 Or they can't get enough of the mother-daughter duo and their lives in the fictional small town of Stars Hollow, Connecticut. Keep reading to check out just a few reasons viewers are still watching Gilmore Girls more than a decade after the series finale.
1. There are more than 150 episodes of 'Gilmore Girls' 
Not counting the Netflix revival Gilmore Girls: A Year in the Life, the show ran for seven seasons and 157 episodes. From 2000 to 2007, audiences tuned in every week to see what Lorelai and Rory were up to.  
Today, many TV shows have shorter seasons, wrapping up around 10 episodes. Comparatively, Gilmore Girls features 22 episodes in every season but one (the first season clocks in at 21 episodes). 
Considering the sheer number of Gilmore Girls episodes available to watch, it makes sense fans don't get sick of the show because there are so many episodes and storylines.
Feeling nostalgic? Watch Gilmore Girls Season 1. Want to see Rory start a new chapter in life? Watch Gilmore Girls Season 4 when she starts college. 
2. The layers to the dialogue keep it interesting
The beauty of Gilmore Girls, or the frustration as some might say, are all the references. It's nearly impossible to understand every single one uttered in a given episode.
But watching the show for years, some references begin to reveal themselves. Watch a movie Rory and Lorelai mention? Get the references they make about it. 
Sure, it takes time learning about the books, movies, TV shows, music, and public figures they mention on the show, but that's what keeps it interesting.
The references and the jokes that come with them might not make sense in the first few viewings, but eventually, they click, making the show funnier. 
3. The fast-talking means watching episodes again is a must 
A hallmark of Gilmore Girls is the quickwittedness of the characters. That means fast and snappy comebacks and more dialogue than the average TV show.
From the viewer's perspective, that translates to having to pay attention to what's said. This is where subtitles come in handy. Subtitles aside, the fast-talking often means watching an episode more than once to digest all the dialogue. 
The pace of Gilmore Girls is fast, which makes it unique. But it also means there's more to take in compared to other programs not created by Amy Sherman-Palladino, who is known for references and fast-talking characters.  
4. Audiences can always identify with a character on 'Gilmore Girls'
Ever notice how fans of Gilmore Girls have watched the show since they were teens? That might be because the show features so many characters and relationships. Because of that, there's always one a viewer can identify with on the show.
As a teen, a fan might feel a connection to Rory, Jess (Milo Ventimiglia), Dean (Jared Padalecki), Lane (Keiko Agena), or Paris (Liza Weil).
And as they reach their adult years, they may identify with Luke (Scott Patterson) or Sookie (Melissa McCarthy).
Then when viewers become parents, they may have a new perspective on Rory's dad, Christopher (David Sutcliffe), or Emily (Kelly Bishop) and Richard Gilmore (Edward Herrmann). 
These are just a few of the reasons Gilmore Girls never gets old. Watch the entire series and the revival on Netflix.