'Gilmore Girls' Official Cookbook Has Everything, from Santa Burgers to Survival Margaritas
Fast-talking and food — two of the most important things on Gilmore Girls. Fans of the show witnessed Rory and Lorelai Gilmore consume all types of cuisine, from cheeseburgers at Luke's Diner to pot roast at the elder Gilmores' mansion. Now, fans can try all those Stars Hollow delicacies themselves, thanks to the brand new Gilmore Girls official cookbook. Here's more on the book and its upcoming release.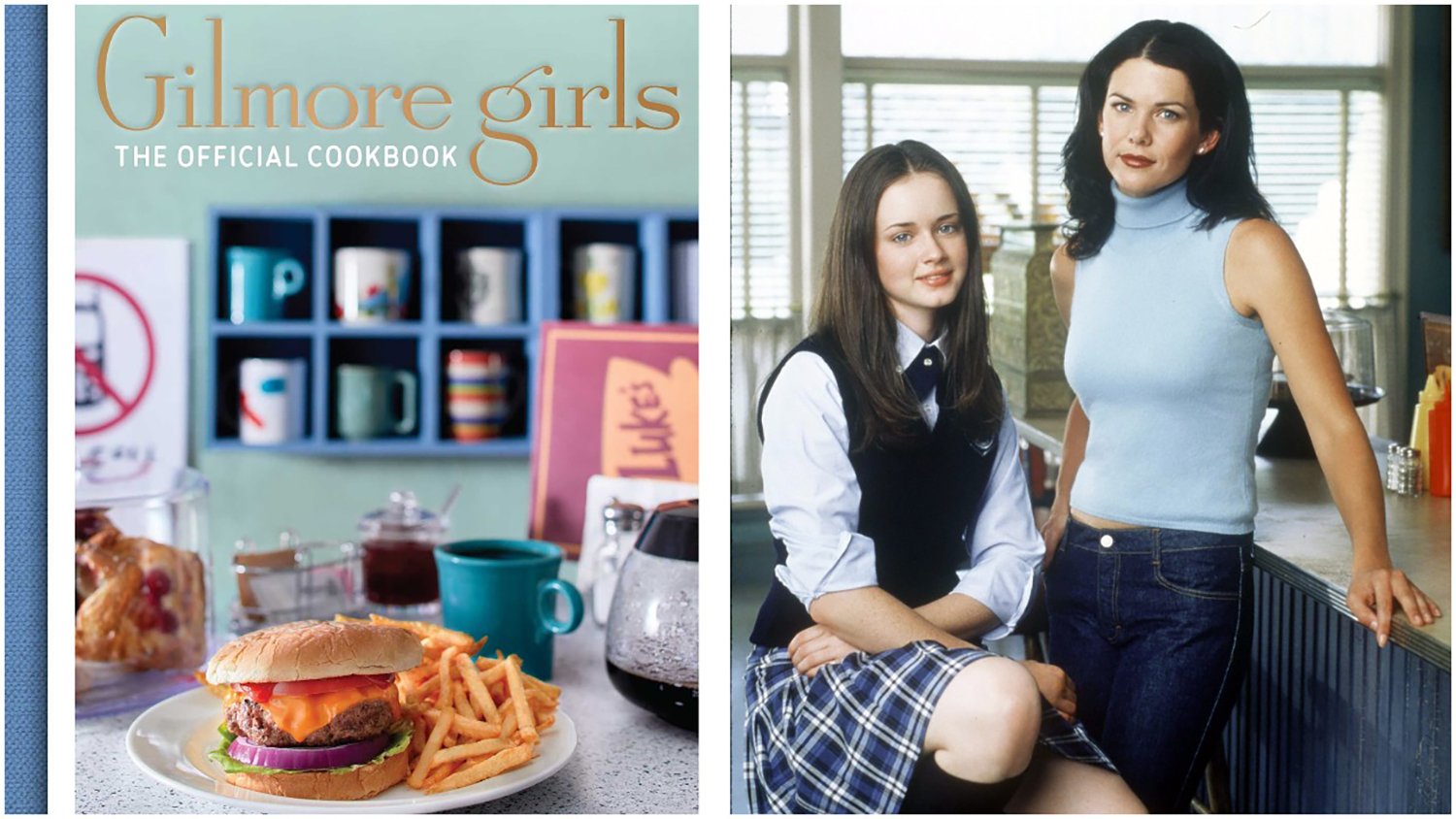 Food always played a major role on 'Gilmore Girls'
Rory (Alexis Bledel) and Lorelai Gilmore (Lauren Graham) loved snacks and coffee just as much as they loved music and pop culture references. So, it's not surprising that food was often at the center of many important Gilmore Girls scenes. Whether it was lunch at Luke's, Friday Night Dinner, or movie night at home, the mother-daughter duo ate a lot. And then there was Sookie St. James (Melissa McCarthy), a talented chef who whipped up many delicious-looking dishes on-screen.
In a 2015 interview with The Today Show, the Gilmore cast went behind-the-scenes on all those beloved food moments. According to Graham, the stars did get to enjoy many of the show's delicious meals and snacks. However, they also spit some of the food out or took leftovers home later so they wouldn't get sick while doing so many takes.
"It really bothers me when actors don't eat the food that's in the scene," Bledel added. "Like they're supposed to be having a meal but don't eat it, so we would go for it most of the time."
'Gilmore Girls: The Official Cookbook' compiles more than 50 recipes from the show
It's finally the fans' turn to dig in. Insight Editions will soon publish Gilmore Girls: The Official Cookbook, written by food and prop stylist Elena Craig and editor Kristen Mulrooney. As Yahoo! notes, the cookbook features more than 50 recipes from Gilmore Girls, and there's something for everyone.
Some of the foods include Luke's Santa burger, Sookie's risotto, and Mrs. Kim's (Emily Kuroda) eggless egg salad sandwiches. Plus, the book includes drink recipes like Emily's Bloody Marys or Rory's pink birthday beverages. Of course, it wouldn't be a Gilmore Girls book without a guide to the perfect cup of coffee.
Even fans who hate cooking as much as Lorelai and Rory will be able to enjoy the official cookbook. It features tips on ordering takeout, reheating leftovers, and baking frozen items.
In addition to recipes, fans will find descriptions of Gilmore Girls characters and scenes and exclusive photos. Plus, there are cooking and etiquette tips from Sookie, Lorelai, Rory, Michel (Yanic Truesdale), and Emily Gilmore (Kelly Bishop).
'Gilmore Girls: The Official Cookbook' release date and where to buy
Gilmore Girls: The Official Cookbook hits shelves on April 26, 2022. However, fans can place pre-orders now. The book is available from retailers such as Amazon, Target, and Barnes & Noble. Plus, fans can even grab a Gilmore Girls: The Official Cookbook gift set, which includes a Luke's Diner apron. Are you ready to dine like a Gilmore?
All episodes of Gilmore Girls are now streaming on Netflix.
RELATED: Everyday Was National Coffee Day on 'Gilmore Girls': More Than 500 Cups Were Poured Over Seven Seasons