'Gilmore Girls' Referenced Donald Trump a Surprising Amount Throughout the Seasons
Watching Gilmore Girls these days, it's easy to find many of the pop-culture and historical references a bit esoteric. But 1 name-drop — which happens a few times throughout the seasons — sticks out like a sore thumb: every time one of the Gilmore Girls characters references Donald J. Trump. At the time the show aired, Trump was known mainly as a businessman — and later the host of reality show The Apprentice. But it comes through that Gilmore Girls creators/writers Daniel Palladino and Amy Sherman-Palladino weren't big fans of him, even years before Trump forayed into politics. (Which, if you picked up on all the George W. Bush references in the show, won't surprise you.) How many times did Gilmore Girls reference the future President of the United States?
Donald Trump was first referenced in 'Gilmore Girls' Season 2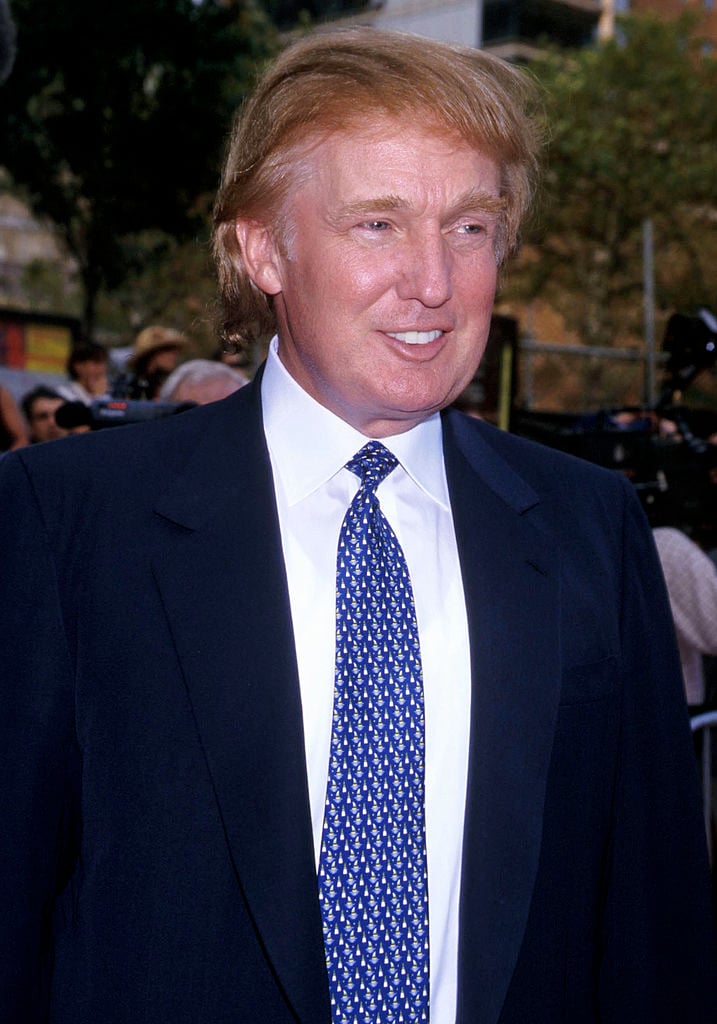 The very 1st — and arguably the funniest — Donald Trump reference happened in season 2. In the 8th episode of the Gilmore Girls 2nd season, "The Ins and Outs of Inns," Lorelai, played by Lauren Graham, and Sookie, played by Melissa McCarthy, are getting their plans together to buy a property. Lorelai gets her hands on the title for the old Dragonfly Inn, which she shows Sookie while they're at work at the Independence Inn.
"And guess who owns it?" Lorelai asks her best friend.
"Tell me it's not that b*st*rd Donald Trump," Sookie quips.
"Fran," Lorelai says back.
"Fran, from Weston's Bakery?" Sookie asks.
"Sweet little Fran the cupcake lady," Lorelai confirms, "not some cigar-chomping, dirty-dealing city slicker."
The next reference to the 45th U.S. President didn't come until season 5
The next Trump name-drop came up in Gilmore Girls Season 5, Episode 2, "A Messenger, Nothing More."
Lorelai walks past Miss Patty's dance studio after the opening weekend of the brand-new Dragonfly Inn.
Stars Hollow's favorite dance teacher calls out to Lorelai saying, "There she is, our spunky entrepreneur."
"I am the uber-Trump-Murdoch-Maximus," Lorelai confirms.
'Gilmore Girls' Season 6: another Trump reference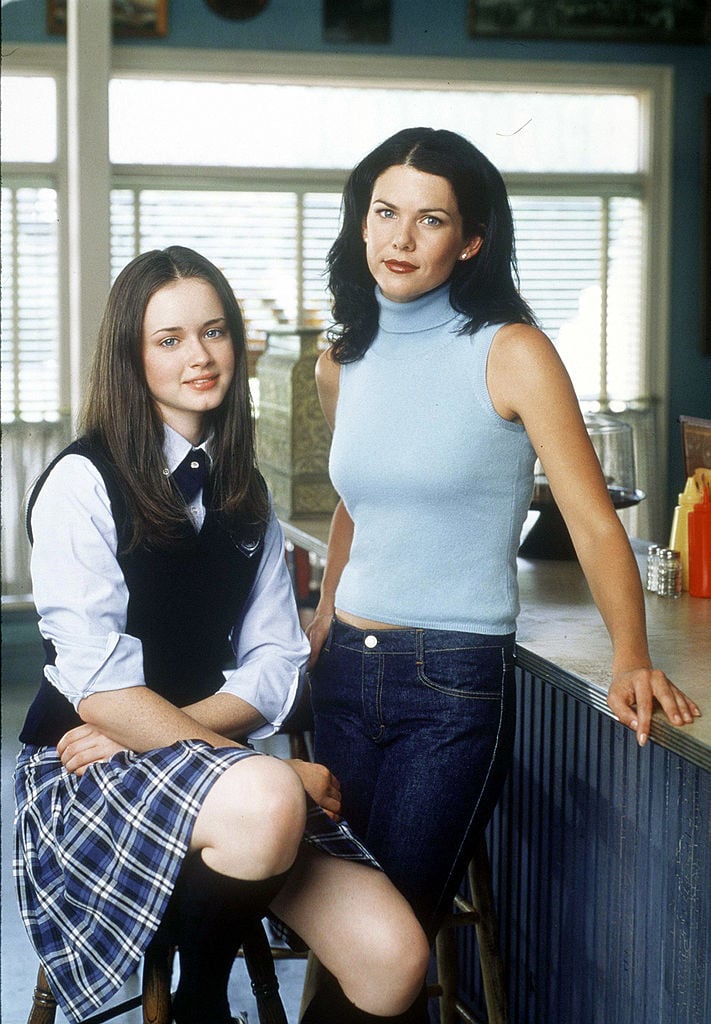 In Season 6, Episode 11, the Gilmore girls return back from a trip to Atlantic City. Lorelai and Rory, played by Alexis Bledel, recount the weekend to Luke and his diner.
"Video poker is my calling, I think I'm totally going to dedicate my life to it," Lorelai explains, "especially the third machine in the second row of machines as you hit the entrance of Trump Taj Mahal."
Which 'Gilmore Girls' character was compared to Donald Trump in season 7?
The final Donald Trump reference comes up in the lost season, also known as season 7 (because the Palladinos didn't write that season).
In episode 13, "I'd Rather Be In Philadelphia," Rory is telling Logan (played by Matt Czuchry) about her grandfather's economics class, which she's taking at Yale. She gushes about Richard (played by Edward Herrmann) and his teaching style.
"Next week, we're going to split up into 10 groups and each of us have to create a business plan," Rory explains.
"Like the The Apprentice," Logan responds.
"Yeah and he's gonna be like Donald Trump, which is ridiculous," Rory answers back.
The season 2 Ivana Trump name-drop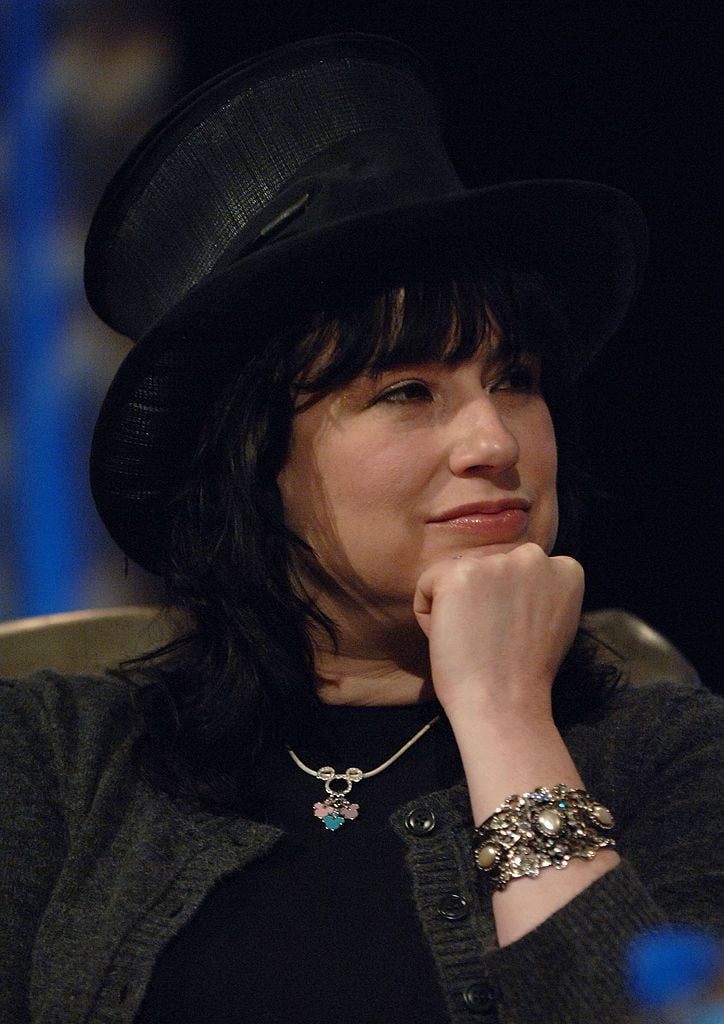 If you think we might be missing something, the actual 1st mention of the infamous last name is technically a reference to Ivana Trump, the President's ex-wife.
In Gilmore Girls Season 2, Episode 1, Lorelai stops by Bootsy's newsstand to surreptitiously look at wedding magazines. Bootsy offers this bit of tabloid gossip: "Apparently they shoot a gland from a pig's head into Ivana Trump's rear end twice a month to keep her looking young."
Going out on a limb here — it doesn't sound like Sherman-Palladino was ever a big fan of the Trump family.