'Gilmore Girls': What Really Caused Richard and Emily Gilmore's Separation? These Season 4 Plots Paved the Way
For years, Gilmore Girls portrayed Richard and Emily Gilmore as a united front, especially in matters involving their daughter, Lorelai, and granddaughter, Rory. However, the elder Gilmores were not always the perfect couple. In season 4, their marriage took a downward spiral, which ultimately resulted in a brief separation.
Gilmore Girls never exactly explained the cause of Richard and Emily's split. However, in season 5, Emily told her husband that he changed and no longer respected her. Their separation might have seemed sudden, but a few instances in season 4 built up to the decision.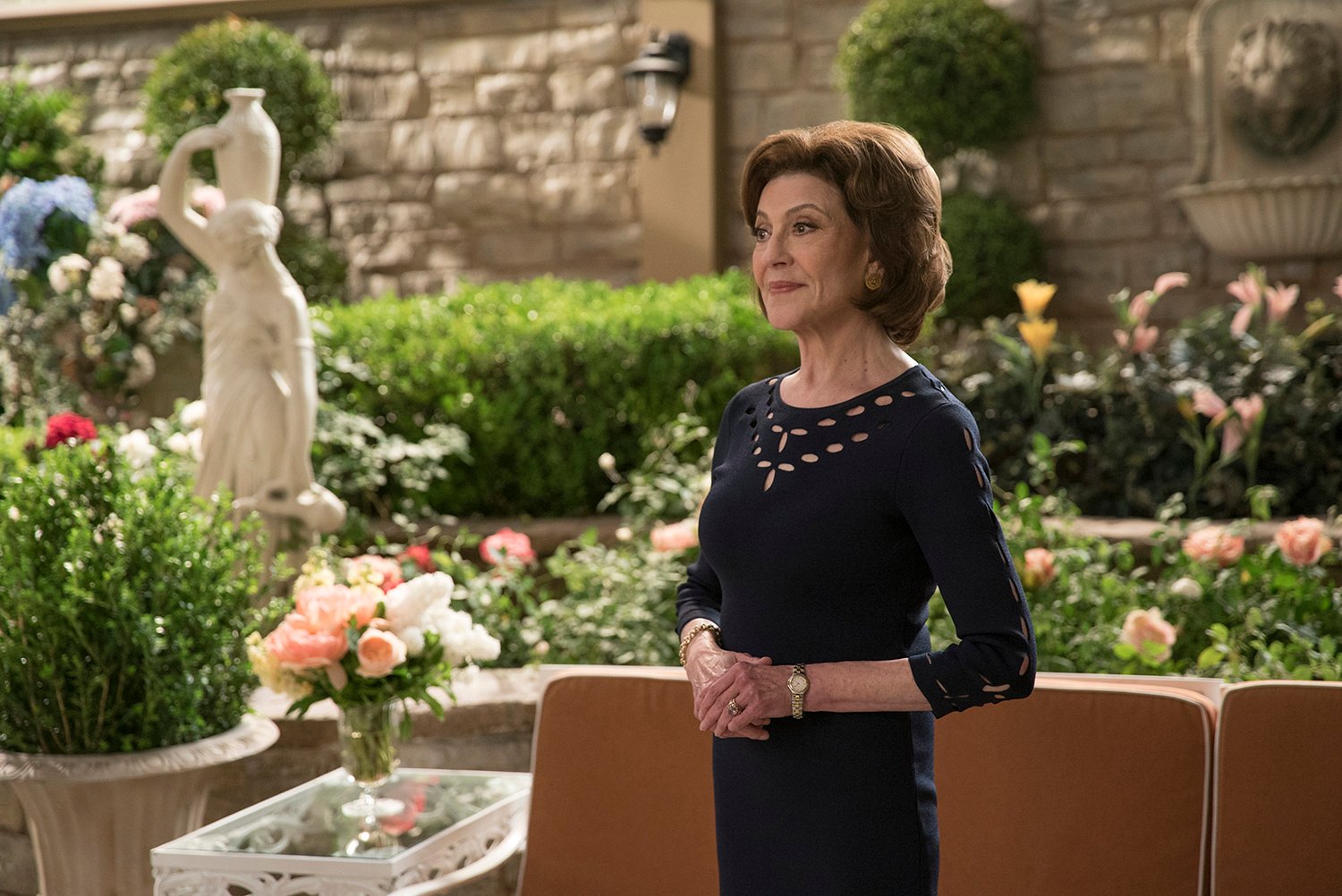 Richard had annual lunches with his ex, Pennilyn Lott
The first big sign of a rough patch between Richard (played by Edward Herrmann) and Emily (Kelly Bishop) came in season 4 episode 9. The two attended a football game at Yale University with Rory (Alexis Bledel) and Lorelai (Lauren Graham). While tailgating, the family ran into Richard's ex-fiancee, Pennilyn Lott (Linda Gehringer).
After a brief conversation between Pennilyn and Lorelai, Emily realized that Richard and Pennilyn must have stayed in touch more than he let Emily believe. Indeed, Richard admitted to having secret annual lunches with Pennilyn since he married Emilly, which made Emily furious.
The two never seemed to fully resolve the argument. In a later episode, Emily brought up Pennilyn once more when she found out that Richard's mother, Trix (Marion Ross), wanted him to marry her instead. This seemed to indicate that Emily still felt hurt over Richard's ties to Pennilyn.
Richard skipped Emily's best friend's funeral
In season 4 episode 16, Emily revealed during a Friday Night Dinner that one of her close friends, Sweetie, had died the day before. She told Richard that the funeral was on Sunday, and he realized that he couldn't make it to the service because of a golf meeting with a fellow businessman.
Richard asked if it was important for him to attend the funeral, to which Emily replied, "Not at all." However, some viewers might have picked up a hint of irritation in her voice.
Richard and Emily later learned that Trix died of a heart attack. Emily took care of the funeral arrangements. However, when she found the letter Trix wrote asking Richard to reconsider his marriage to Emily, she stopped planning.
Lorelai tried to ask her mother to keep going, but Emily said, "Skipped my best friend's funeral to golf — that's what your dad did!"
Although Emily didn't mention it at the time, this might have been another moment where she felt Richard dismissed her feelings.
Richard made a big business decision without telling Emily
The final moment leading up to Emily and Richard's separation came in season 4 episode 19. After Jason Stiles (Chris Eigeman) and Richard started a business together, Jason's father revealed that he planned to sue them and ruin the company. To save himself, Richard struck a deal with Jason's father and agreed to push Jason out of the company. As part of the deal, he put his pension up as collateral.
Lorelai attempted to convince Richard to help Jason because she was in a relationship with him. Emily agreed that the deal didn't seem necessary and feared it would push Lorelai away from them. However, Richard ultimately brushed off her concerns. By the next episode, Emily moved into a hotel, marking the start of her separation from Richard.
After the events of season 4, the split might have been a long time coming. Thankfully, Richard and Emily eventually reconciled their differences and seemed even stronger in their marriage.
RELATED: 'Gilmore Girls': Edward Herrmann Was Asked to 'Keep an Eye On' Alexis Bledel; Here's Why