'Gilmore Girls': Why Did Rory and Logan Have an Affair in 'A Year in the Life'?
When Gilmore Girls: A Year in the Life dropped on Netflix in November 2016, fans were shocked when Rory Gilmore (Alexis Bledel) and Logan Huntzberger (Matt Czuchry) got back together — sort of. 
At the end of Gilmore Girls Season 7, Rory and Logan went their separate ways. But as the red string of fate would have it, the two beloved characters found their way back to one another. They also weren't in an official relationship and chose to cheat on their respective partners. So why did Rory and Logan have an affair on the Gilmore Girls reboot? Here's what we know if the question has been haunting you for the past four years.
Rory and Logan got together and had an affair in 'Gilmore Girls: A Year in the Life'
In Gilmore Girls Season 7, Rory turned down Logan's proposal and the couple broke up. Then nine years after the original series, Netflix revived Gilmore Girls for A Year in the Life, where Rory and Logan were in the middle of an affair, confirmed in "Winter." 
At the time, Logan was engaged to some heiress named Odette. Meanwhile, Rory was still dating Paul (Jack Carpenter) and she continuously forgot his existence despite seeing him for two years. Nevertheless, Rory and Logan seemed unbothered they were cheating on their partners.
As Gilmore Girls: A Year in the Life went on, it was clear Logan would only play a small role in Rory's revival story. He came back for the Across the Universe-inspired Life and Death Brigade scene. It also seemed to serve as a goodbye for the couple.
Even so, in the final moments of A Year in the Life, Rory told Lorelai (Lauren Graham) she was pregnant. Of course, Gilmore Girls fans were left wondering whether Logan was the father and if he ended up with Rory after the revival. 
Amy Sherman-Palladino and Daniel Palladino discuss why Rory cheated on her boyfriend in 'Gilmore Girls: a Year in the Life"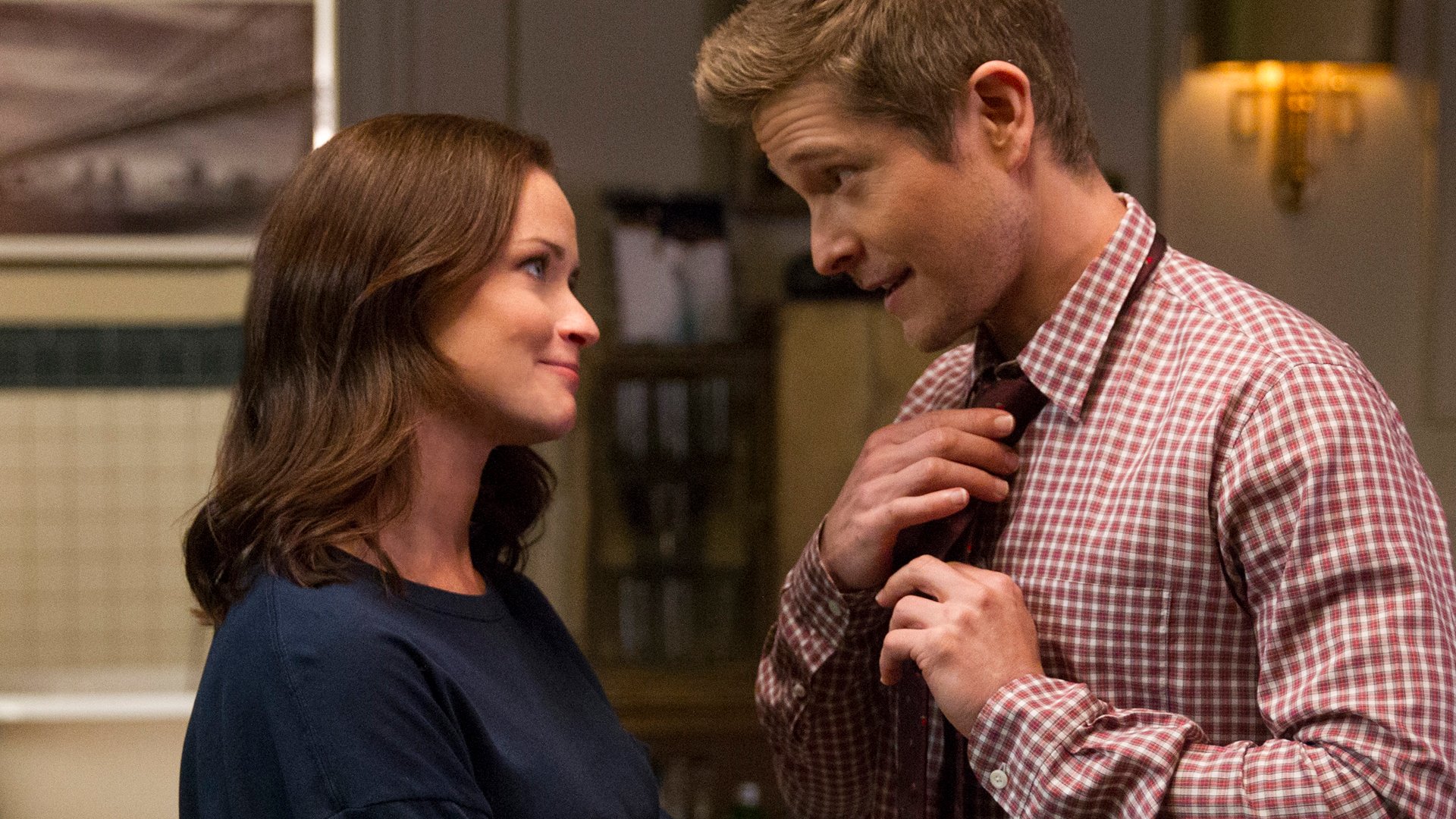 Whether or not Logan is the father of Rory's baby on Gilmore Girls, the affair and overall relationship served its purpose. When speaking with The Hollywood Reporter, Amy Sherman-Palladino and Dan Palladino opened up about Rory's relationship with Logan and the reason why she cheated on Paul. The executive producers shared they wanted to show Rory's life was "a mess" at the time.
"She had no foundation," Palladino said.
Then Sherman-Palladino explained how Rory was feeling at the time. "We were playing Rory in a bit of denial about everything in her life," the series creator said. "She was in denial about what her career was. In denial that her living situation was less than delightful. And in denial about what her romantic life was."
Sherman-Palladino continued, "Some people go through times in their lives when they don't make the best choices. It doesn't mean they're bad people. It just means that's a particularly weird time that they're going through. And later on, when they're old, they can sit there and go, 'Wow, I was kind of a dick for those six months.'"
Alexis Bledel and Matt Czuchry on Rory and Logan's affair in 'Gilmore Girls: A Year in the Life'
In an interview with Entertainment Tonight, Bledel touched on Rory's affair with Logan. And ultimately, her remarks seemed to go hand-in-hand with what the Palladinos wanted to convey to the Gilmore Girls audience. Bledel admitted she was initially surprised by the relationship in A Year in the Life. However, she felt her character was just "going through the motions" while sleeping with her ex.
"It's a little uncomfortable for [Rory] even though she's kind of putting on a brave face that she's fine with it," Bledel said. "I think she's actually not that emotionally connected to it. I think she's kind of just going through the motions at this point when we pick up with them."
Meanwhile, Czuchry speculated Rory and Logan were both in the "same place" ahead of the revival. So it was no surprise they rekindled the flame.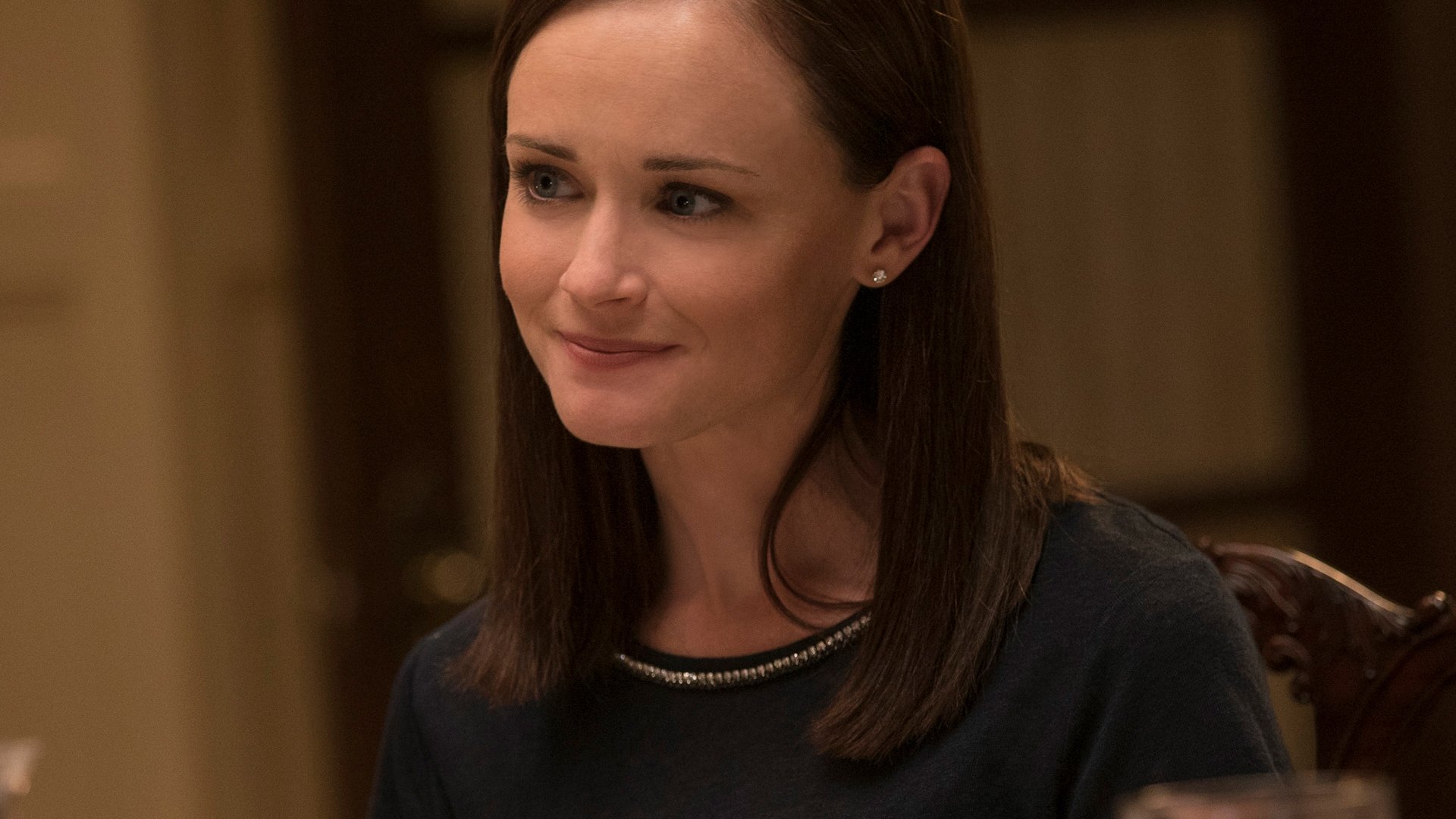 "I think they were both in the same place at the same time," he said. "Rory and Logan have always had a love for each other that has gone back and forth. And they've never really wanted to say goodbye. They're both in the same place at the same time in this particular story. So it's a mutual relationship that they're carrying on."
Then when speaking with Time Magazine, Czuchry revealed he doesn't know what happened between Rory and Logan between the original series and Gilmore Girls: A Year in the Life. But the actor suggested the affair blossomed to push Rory forward to the next chapter. He said:
Amy sent me just the material for Logan through all four of the chapters. What I loved about "Fall" was that whole journey of the Life and Death Brigade and goodbye that Logan and Rory have. For me, that whole sequence is the best of Logan, the best of Rory and the best of Logan and Rory together. Taking risks, having adventures. Logan knows that Rory is having a difficult time in her life and is trying to push her forward to the next moment. It was a great way to wrap up their story.
Check out Showbiz Cheat Sheet on Facebook!