'Gilmore Girls': Why Matt Czuchry Refuses To Reveal the Father of Rory's Baby
The mystery behind the father of Rory's (Alexis Bledel) baby has haunted Gilmore Girls fans since Netflix released A Year in the Life back in November 2016 — and apparently, Matt Czuchry (who played Logan Huntzberger) was in on the secret this whole time.
In a recent interview, Czuchry revealed Amy Sherman-Palladino and Daniel Palladino told him who got Rory pregnant in Gilmore Girls: A Year in the Life. But why did the actor choose to keep the information to himself? Here's why Czuchry refuses to share the identity of Rory's baby daddy.
What happened to Rory Gilmore and Logan Huntzberger in 'Gilmore Girls: A Year in the Life'?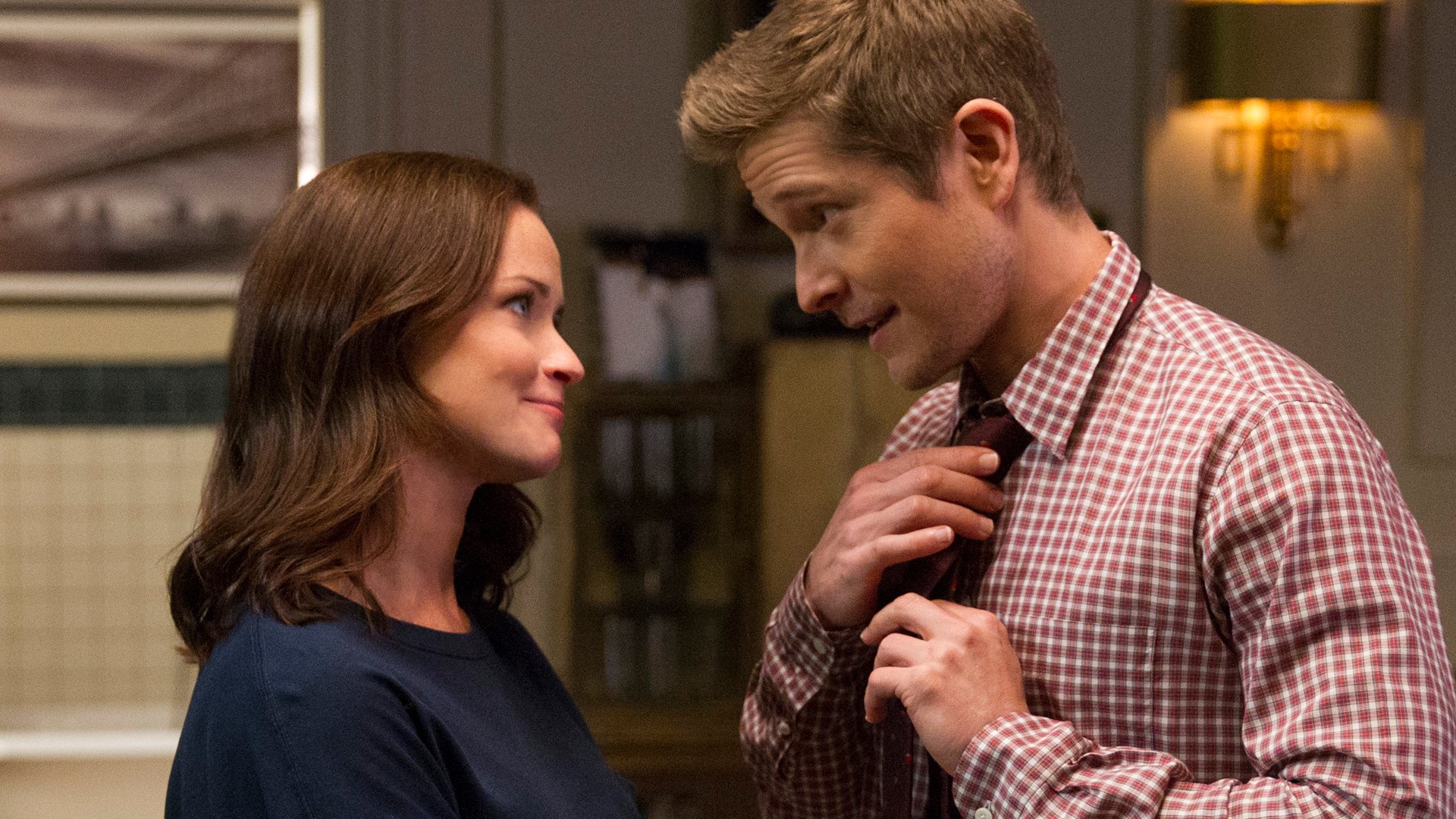 In Gilmore Girls Season 7, Logan proposed to Rory at her graduation party. However, the couple did not leave the original series engaged. Rory turned down the proposal, as she wanted to focus on her future first. But Logan claimed it was all or nothing for him. So he broke up with Rory.
Nine years after the show's original run, Gilmore Girls: A Year in the Life revealed Logan and Rory got back together — sort of. In "Winter," it was clear both parties were in relationships with other people. Logan was engaged to an heiress named Odette. Meanwhile, Rory was dating Paul (Jack Carpenter). That said, Rory and Logan ended their affair and said their final goodbye in "Fall."
Even so, some Gilmore Girls fans wondered this was truly the end of Rory and Logan. At the end of A Year in the Life, Rory told Lorelai (Lauren Graham) she was pregnant. The father of Rory's baby was never confirmed. 
Amy Sherman-Palladino reveals why she left the dad of Rory's baby ambiguous on 'Gilmore Girls'
When Netflix dropped Gilmore Girls: A Year in the Life, fans went straight to work and came up with theories about the father of Rory's baby. For the most part, viewers speculated the dad was either Logan or Jess (Milo Ventimiglia). But regardless, the show's team wanted to keep the identity ambiguous. Then in an interview with Vogue from December 2016, Sherman-Palladino revealed why.
"I know who the father is, but I wanted to leave it ambiguous," she said. "People always focused on Rory in terms of Team Jess or Team Dean [Jared Padalecki]. This isn't about Team Jess or Team Dean; this is about Rory."
Sherman-Palladino continued, "This moment that she's sharing with Lorelai is not about who's the father, it's about, 'Holy sh*t, look at what my life is going to be now.' I think there are plenty of clues, and people could surmise who it is, or figure out who it is. But that moment was much less of 'which team got in there.'"
Matt Czuchry says he knows who the father of Rory Gilmore's baby is on 'Gilmore Girls'
While Sherman-Palladino has her reasons for keeping the father of Rory's baby a secret, other members of the Gilmore Girls team have different motivations. When speaking with Us Weekly in January 2021, Czuchry revealed he knows who got Rory pregnant. But the actor never told anyone out of respect for Sherman-Palladino, Palladino, Bledel, and Graham.
"Amy and Dan told me who the father of the baby was. They said, 'Yeah, you can tell whoever you want.' And I never have," Czuchry said. "That's for them to say. You know, ultimately, this is Amy and Dan's show, it's Lauren's show, and it's Alexis' show. It's not mine. So for me, it doesn't feel like the right place to say who it may or may not be."
Czuchry also pointed out the person could change if Gilmore Girls returns for another revival. 
"If we do come back, they may change their mind," he said. "So it could become someone else. Those are the reasons why I've never said what they told me on set. Those things could change, and it's not mine for me to tell. It's their story."
Then Czuchry hinted he would come back for another Gilmore Girls reunion.
"Amy and Dan Palladino are really special people to me. I stay in touch with them," Czuchry said. "They are a huge reason why I am here where I am today. That character was deeply important to me in a lot of ways, including getting my start. … I'd be lucky to work with them again, and I hope that happens."