'Gilmore Girls': Rory's Double Standards Proves She Lacked Self Awareness
Gilmore Girls has certainly had a whirlwind reception from the once-adoring public. The show was immensely popular during its initial run, and it enjoyed a thriving resurgence on streaming platforms. The fast-talking mother-daughter duo that made up the core focus of the show allowed the series to bring in fans from both generations, and it was held up as a kind of gold standard for witty family dramedy that inspired plenty of newer shows — including the recent Ginny and Georgia. 
All of that affection helped bring a Netflix-exclusive, limited reboot, and that's when a lot of the trouble started. Bringing the series into the harsh light of a new era removed many viewers' rose-colored glasses when it came to their nostalgia and many now can't help but notice the double standards rampant in the original. 
'Gilmore Girls' premiered in 2000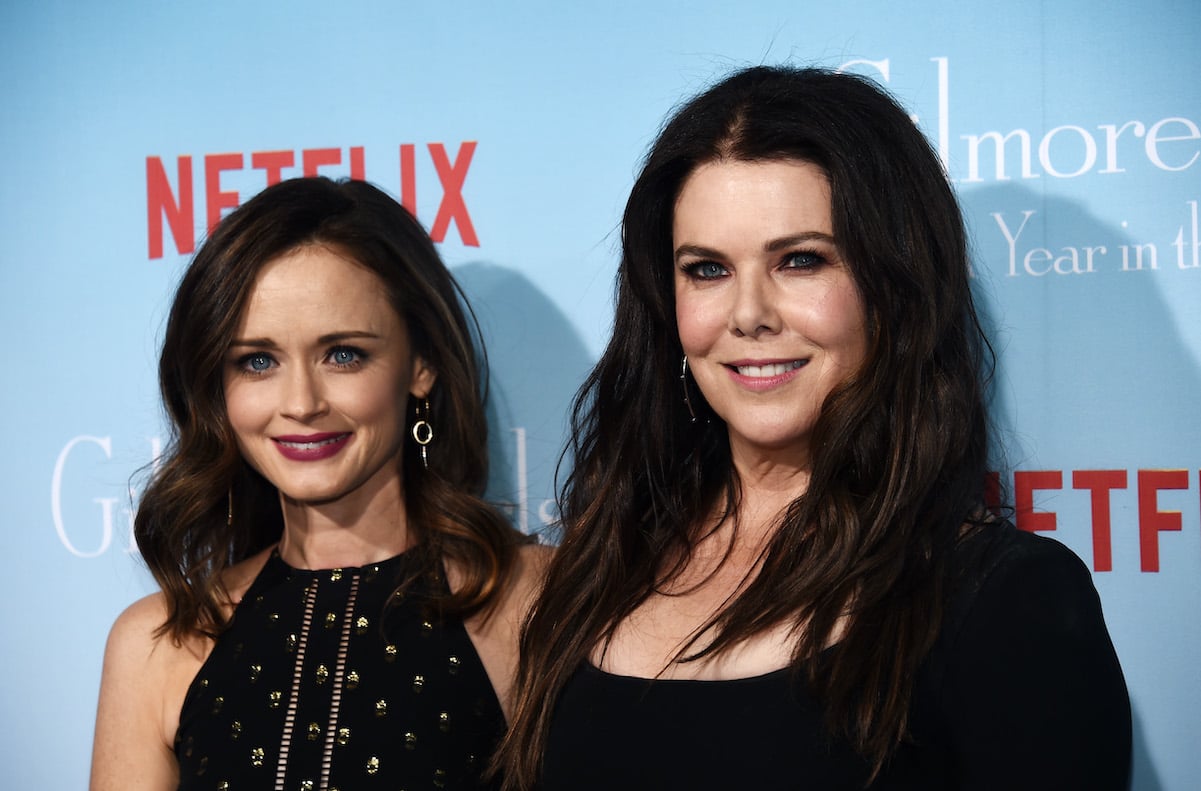 When Gilmore Girls premiered in 2000, it was refreshing and original. It featured Lorelai Gilmore (Lauren Graham) and her teenage daughter Rory (Alexis Bledel). The series provides plenty of romances, and a lot of the headline-grabbing conversation was about which boyfriend each of the titular Gilmore Girls would eventually end up with, but the real heart of the series was in mother-daughter relationships. 
This includes, of course, the dynamic between Lorelai and Rory — and that dynamic is certainly put to the test. As Rory — a straight-A student bound for the Ivy League — comes into her rebellious years a little late, there are some very rocky moments between the pair.
The mother-daughter dynamic is also at play in the relationship between Lorelai and her own mother, Emily (Kelly Bishop). Estranged from her rich family for years after becoming pregnant as a teenager, Lorelai spends much of the show finding a new way to love her mother as an adult without falling back into the shared pain of their past. 
The 'Gilmore Girls' reboot was not as well received as the original
Amy Sherman Palladino, the writer of Gilmore Girls, famously left the original series abruptly, and the final season was completed without her. The show, for many fans, ended in a disjointed way, and they knew that the original creator had a long-planned finale — including a famous closing line. It drove fans nuts that they'd never know what it was. 
That air of mystery and suspense was what got fans so excited when Netflix announced a limited run reboot. The show was called Gilmore Girls: A Year in the Life, and it featured four episodes, one for each season. The mini-series debuted in 2016, bringing fans back to Stars Hollow nine years after they'd last said goodbye. 
The decade in between had not been kind to most of our favorite characters, however. Rory is floundering in her career and love life. Lorelai still cannot quite find her footing with long-time love Luke. Logan is marrying a woman he doesn't love while having an affair with Rory. All in all, many fans saw it as a rather bleak return. Then we get to those famous final four words, and they revealed Rory's pregnancy, ending on a cliffhanger that left fans even more frustrated than before. 
Rory Gilmore had many double standards
The reboot gave fans the chance to reconsider the original through a new — and much more cynical — lens, and Rory did not fare well in the aftermath. As a recent ScreenRant article on the show's many inconsistencies brings up, Rory's own rules didn't seem to apply to her on more than one occasion.
Notably, Rory gave her friend Paris a hard time about dating one of her college professors, but Rory herself had slept with a married man and showed little remorse — except over getting caught. She berated her ex-boyfriend Dean about not staying in school and getting a degree, but then she dropped out of Yale when her confidence was shaken. Early in her relationship with Logan, she wrote up a report about the privilege dripping from his Life and Death Brigade without recognizing her own privileged lifestyle and family's wealth. 
Most notably of all was the time that Rory wrote a scathing — and fatphobic — review of a college ballet and defended her honesty by saying that the performer shouldn't take it so seriously. Meanwhile, Rory receiving sincere — and, really, pretty gentle — criticism from Mitchum about her own work performance was enough to send her into a tailspin that nearly ruined her life. 
All of that could have perhaps been forgiven due to Rory's youth in the original series, but revisiting her a decade later and seeing how much she had failed to grow brought the flaws out in full force.