'Gilmore Girls': How Rory Gilmore's Spring Break Is Connected To 'Veronica Mars' and 'The O.C.'
Rory Gilmore's storylines on Gilmore Girls make it clear she's not up for the conventional college experience. Alexis Bledel's character would much rather read a book in her dorm room or sit underneath her study tree than go to a college party. But in Gilmore Girls Season 4, Rory experiences her first (and only) college spring break.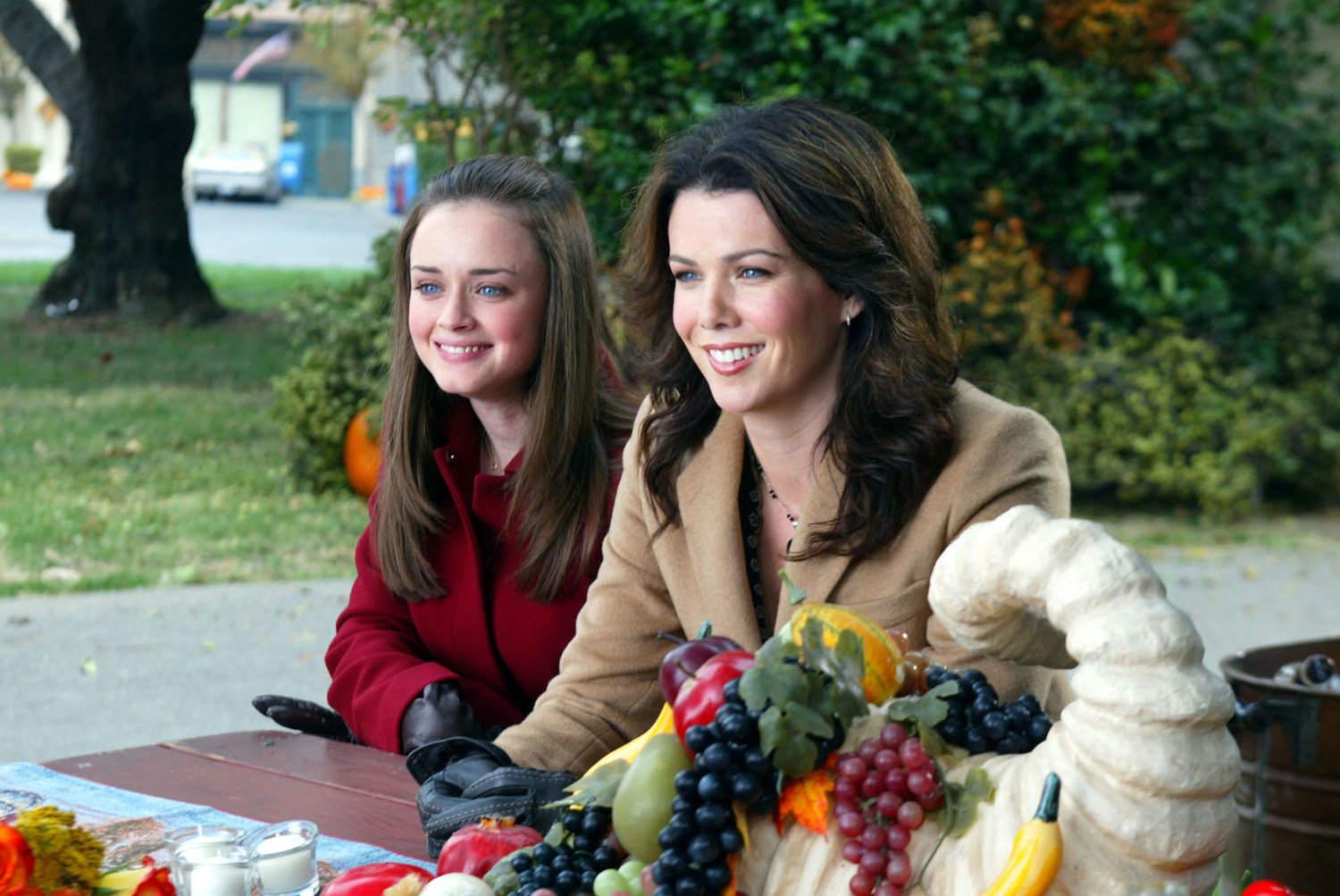 Rory Gilmore goes to Florida on spring break to escape the cold weather
Rory and Paris Geller (Liza Weil) drive to Florida in Gilmore Girls Season 4 Episode 17: "Girls in Bikinis, Boys Doin' the Twist." Hesitant to take their roommate, Janet, up on her offer to tag along, Rory and Paris change their minds after standing out in the rain.
Naturally, Lorelai Gilmore's (Lauren Graham) worried about Rory going on spring break. In between mocking her daughter for her choice of swimwear, Lorelai can't hide her concern. She insists Rory sits in the front seat on the drive to Florida and encourages her to drink lots of water after "not drinking." 
RELATED: 'Gilmore Girls': Alexis Bledel on the Storyline That Didn't Make 'a Lot of Sense for' Rory Gilmore
Rory and Paris arrive in Florida happy to be in warmer climates. They stay in an oceanside motel and have a few eventful days. 
Paris and Rory kiss and later get drunk with their Chilton classmates, Madeline (Shelly Cole) and Louise (Teal Redmann) before calling an end to their trip.
Rory Gilmore spends spring break at the Sea Sprite Motel featured on 'Veronica Mars' and 'The O.C.'
Gilmore Girls fans might notice a connection Rory's spring break and Veronica Mars. The same motel where Rory watches guys use "giant Q-tips" is the same one seen on Veronica Mars Season 4, according to Patch.
Veronica Mars (Kristen Bell) solves a bombing at the Sea Sprite Motel in the fictional town of Neptune, California. She walks around the same motel Rory and Paris stayed in but it's in disrepair because of the explosion.
RELATED: 'Gilmore Girls': Amy Sherman-Palladino on Why 1,000 Yellow Daisies Proposal Might Be 1 of Lauren Graham's 'Favorite Scenes Ever'
It's also a filming location for The O.C., the 2000s teen drama. But be warned, the motel's exterior is no longer the salmon color it was when Ryan Atwood (Ben McKenzie), Seth Cohen (Adam Brody), or Julie Cooper (Melinda Clarke) stopped by.
'Gilmore Girls' fans can do spring break like Rory Gilmore
Fans of Gilmore Girls can visit the Sea Sprite just like Rory did. Most of Gilmore Girls filmed on the Warner Bros. lot in Burbank, California. However, there are a few times the show goes on location. Rory's spring break happens to be one of them. 
The show filmed at the Sea Sprite Motel in Hermosa Beach, California. Overlooking the Pacific Ocean — Gilmore Girls pretends it's the Atlantic Ocean when Rory goes to Florida — the motel is the perfect setting for Rory's spring break. She and Paris stay in a retro room and the pool is just a few steps away.
RELATED: 'Gilmore Girls': Lauren Graham 'Struggled' With Rory and Lorelai's Season 6 Rift