'Gilmore Girls': Scott Patterson Admits He and Lauren Graham Were 'Nervous' for First Luke-Lorelai Kiss
Scott Patterson says he and Lauren Graham were nervous before filming Luke Danes and Lorelai Gilmore's first on-screen kiss because they "knew it was a big moment."
Scott Patterson's opening up about his and Lauren Graham's first kiss on Gilmore Girls. While promoting his I'm All In podcast — a nod to one of Luke Danes' most memorable lines — the 62-year-old actor confessed he and Graham were "nervous" to film Luke and Lorelai Gilmore's epic lip lock.
Luke Danes and Lorelai Gilmore had a will-they-or-won't-they romance on 'Gilmore Girls'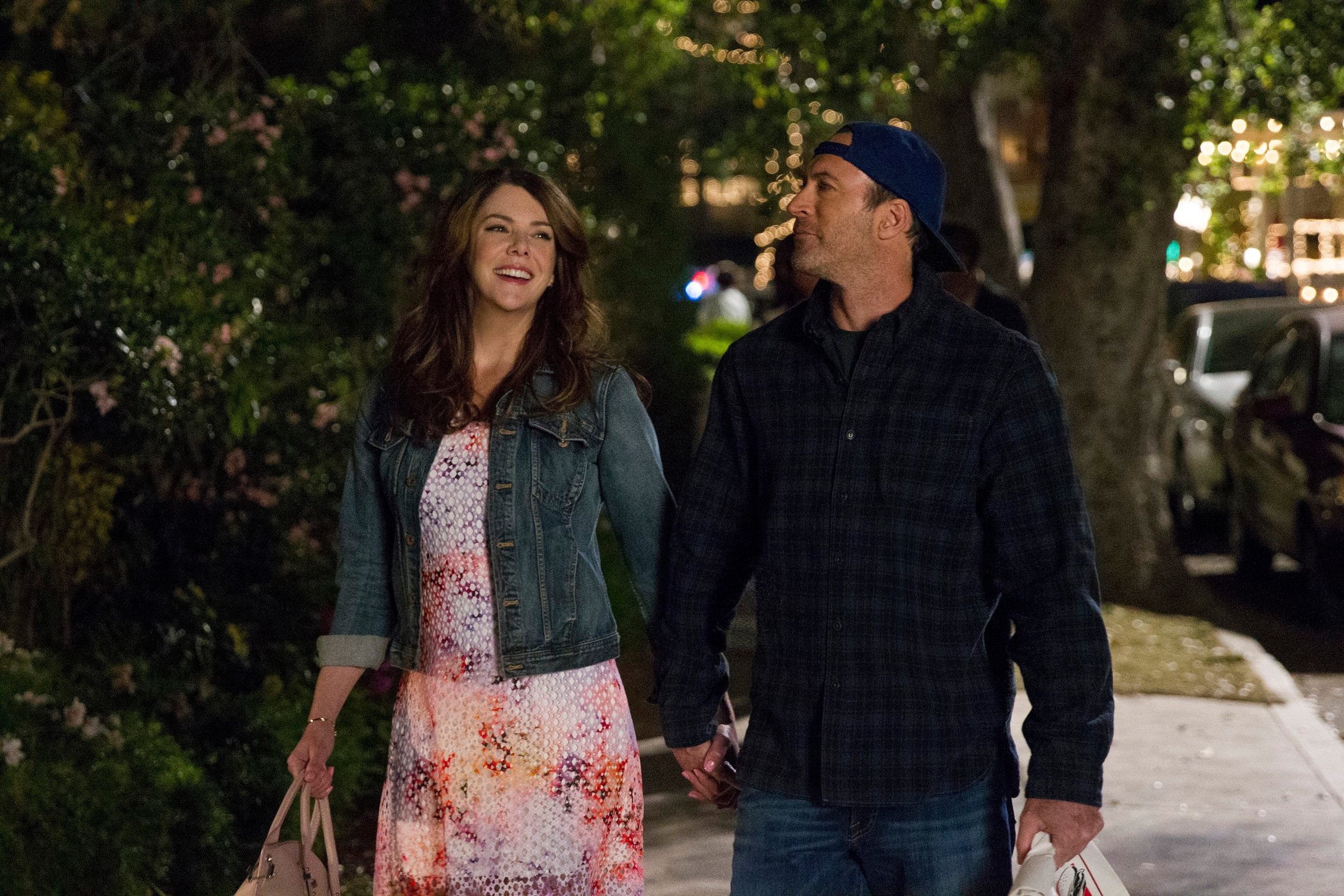 Luke and Lorelai didn't have a romantic relationship when Gilmore Girls premiered in 2000. The people behind the TV show noticed the on-screen chemistry between Graham and Patterson, so they made Luke Lorelai's main love interest. 
The characters had a will-they-or-won't-they relationship for years. Lorelai dated other people and so did Luke, but they (and the viewers) knew they wanted to be more than friends. Gilmore Girls hinted at a Luke-Lorelai romance early in the series, but one thing or another kept them apart. 
Luke Danes and Lorelai Gilmore finally kissed in 'Gilmore Girls' Season 4
Gilmore Girls fans waited until the end of Gilmore Girls Season 4 to see them kiss. In the episode titled "Raincoats and Recipes," Luke and Lorelai realized their love for each other and kissed at the Dragonfly Inn.
It wouldn't be Gilmore Girls without Kirk Gleason (Sean Gunn) doing something strange. He broke up the moment Luke and Lorelai were having when he ran out of the inn naked.
Kirk's interruption aside, the kiss changed everything for Luke and Lorelai. It marked a shift in their relationship. And only a few episodes later, in Gilmore Girls Season 5, they went on their first date where Luke famously told Lorelai he's "all in." 
Scott Patterson says he and Lauren Graham were both 'nervous' before filming their first on-screen kiss
During a May 2021 interview with Entertainment Weekly, Patterson reflected on Luke and Lorelai's romance. The 62-year-old recalled filming the memorable moment when the two characters finally kissed.
It wasn't just another day on the Gilmore Girls set. According to Patterson, he and Graham were well aware of the significance of the scene.
"[I remember] how nervous we both were on that day and how the crew stuck around to check it out because everybody kind of knew it was this iconic moment," he said. "We were nervous, and then we both realized that's exactly how the characters should feel."
Patterson continued, saying they channeled their nervous energy and used it in the scene.
"Because the nervousness we were having as actors was, 'We don't want to screw this up,'" he explained. "It's a big moment, and everybody knew it was a big moment and it felt like a big moment. And then we both realized this is exactly how we should feel. We should take this into the scene and we did and got the results."
Patterson has only discussed the first few Gilmore Girls episodes on his podcast — it premiered in early May 2021 — so that means it will be a while before he gets to Luke and Lorelai's first kiss.
New episodes of I'm All In air every Sunday on iHeartRadio platforms.