'Gilmore Girls': Scott Patterson's Order at Luke's Diner Would Include 'Another Season of GG'
Scott Patterson is ready to grab his baseball cap and flannel for another Gilmore Girls revival. The I Am All In podcast host recently took to Twitter to slyly request more episodes of the mother-daughter series, causing many fans to speculate that something is in the works. Here's what Patterson said, plus what it would take for another Gilmore Girls revival to actually happen.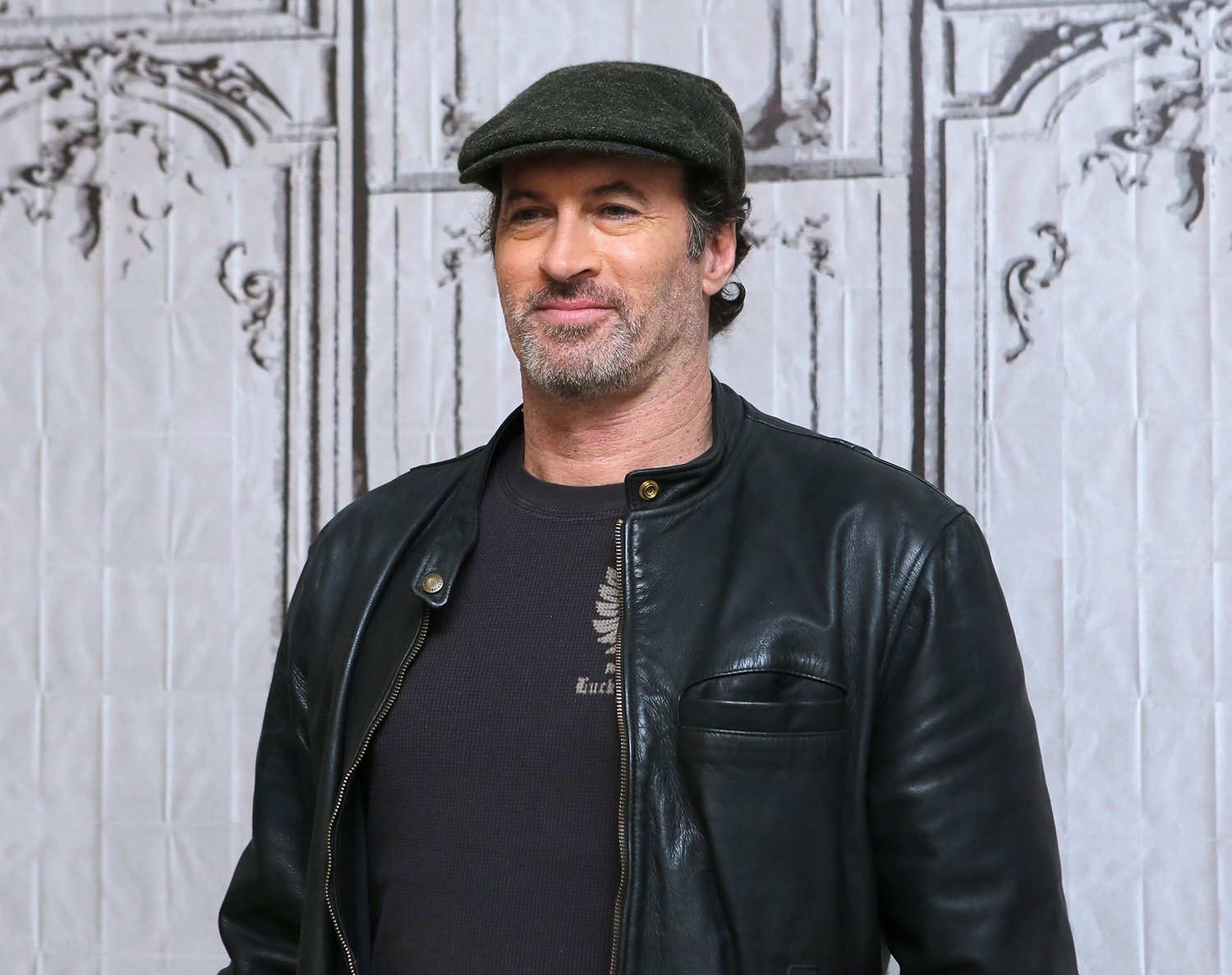 Scott Patterson requested another 'Gilmore Girls' revival in a recent tweet
The Gilmore Girls revival chatter was reignited on May 31 when Warner Bros. TV tweeted a question for fans: "If you lived in Stars Hollow, what would your order at Luke's be?"
Scott Patterson, who played Luke's Diner owner Luke Danes in the original Gilmore Girls and Netflix's Gilmore Girls: A Year in the Life, shared his answer the next day. "Burger, fries, gallon of coffee … and another season of GG. You?" he wrote.
Many fans loved hearing Patterson's input, but some grew suspicious of the tweet's context. The official Gilmore Girls social media accounts have become surprisingly active in recent months, and Patterson's hint at another season only made suspicions grow stronger. Are they all building up to some big news?
"I feel like they've been secretly filming a new season, tbh HAHA," one fan replied.
"'Another season of GG.' Do you know something you want to share??" another user tweeted to Patterson.
The Luke Danes actor knows what he'd like to see in new 'Gilmore Girls' episodes
Of course, it's entirely possible Scott Patterson was just pushing for another season like many other Gilmore Girls fans. The actor has been vocal about wanting more Gilmore Girls since the first revival dropped on Netflix in 2016. He even knows exactly what he'd like to see: Luke and Lorelai Gilmore's (Lauren Graham) "big, fat wedding." The characters did get married in the final episode of the revival, but it was an off-screen elopement the night before the actual wedding.
"I think that's what we should give [fans]," he told Us Weekly in 2019. "I think now it's time to give them, after 20 years, what they want."
Patterson continued on to say the wedding should be "filled with drama, filled with laughs, filled with, you know, Miss Patty [forgetting] the dancers, and then they [would have] to replace them with little children or dogs. Something very cute and goes right to the heart. A community pulling together to make it all happen."
Will there be more 'Gilmore Girls'? The stars need to align, according to Amy Sherman-Palladino
Patterson has felt optimistic about more Gilmore Girls episodes, but is there really a chance for another revival? According to series creator Amy Sherman-Palladino, it all comes down to the stars aligning. Speaking to Us Weekly in March, Sherman-Palladino said many of the cast members have other projects to do right now. But if the timing is right, they could all come together again for another installment.
"I know it sounds like bulls*** at this point because I keep saying it, but it really is all about the timing," she explained. "It's absolutely not off the table. The stars just haven't aligned yet."
Unfortunately, there's been no word yet on another season of Gilmore Girls. For now, fans can watch Gilmore Girls Seasons 1 through 7 and Gilmore Girls: A Year in the Life on Netflix.
RELATED: 'Gilmore Girls': Why Scott Patterson Wants a 'Do-Over' of a Scene With Melissa McCarthy