'Gilmore Girls': Scott Patterson Reveals the Real Reason Why Luke Is so Grumpy
What made Luke Danes on 'Gilmore Girls' such a grumpy person? Actor Scott Patterson thinks that he knows the answer.
Scott Patterson has some very strong opinions about Gilmore Girls. The actor, who played Luke Danes on the comedy series, launched a Gilmore Girls podcast in early May 2021. He admitted that he had never seen the show in full before, so he plans to watch it from beginning to end and discuss it on the podcast, called I Am All in With Scott Patterson.
At the time of this writing, Patterson is only six episodes into the series, but he already has a few ideas about why his character behaves the way that he does. Why is Luke such a grump? Here's what Patterson thinks.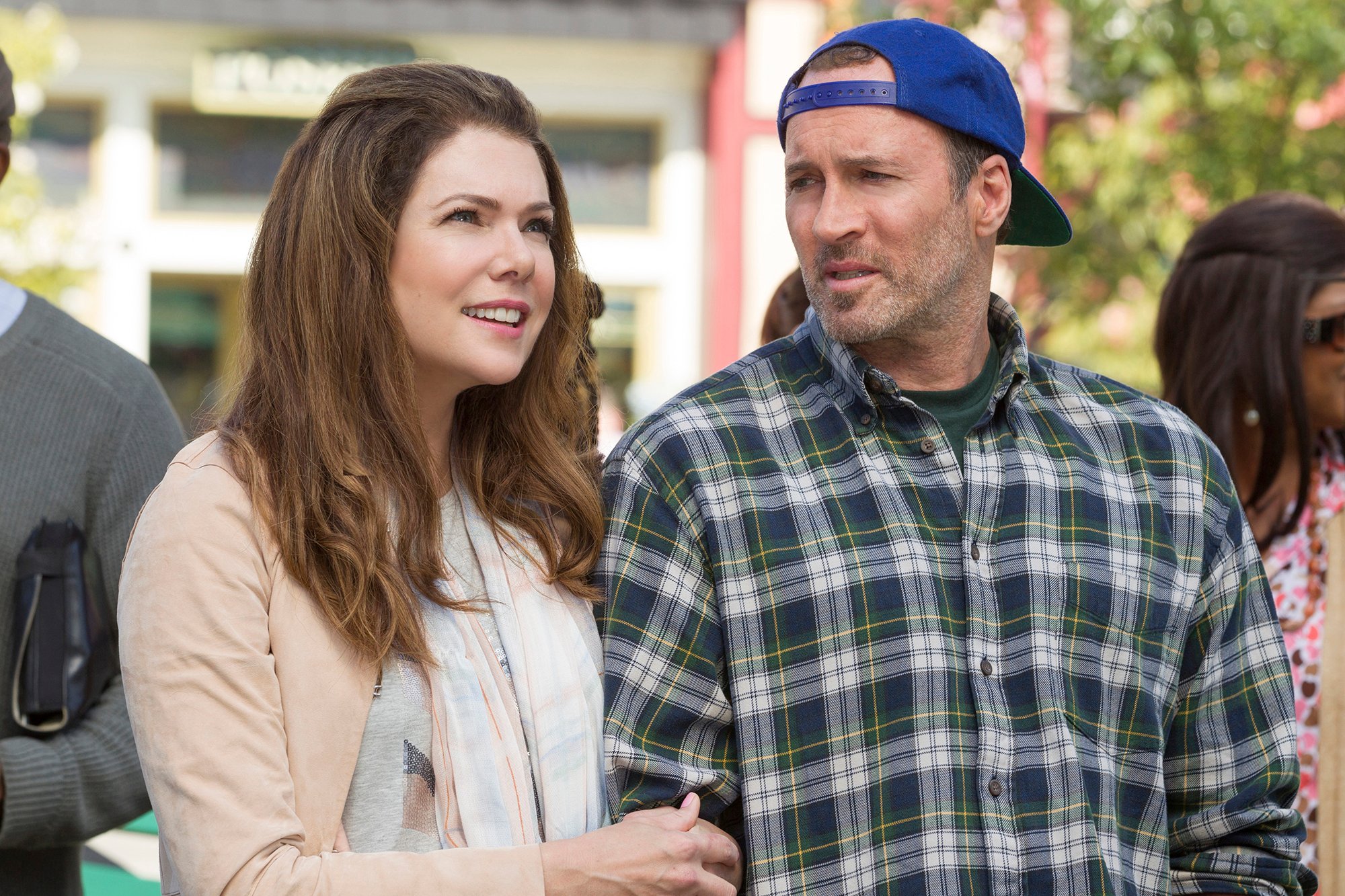 Luke Danes always longed for Lorelai Gilmore
Gilmore Girls follows a young woman named Lorelai Gilmore (Lauren Graham) and her daughter, Rory (Alexis Bledel), in the small but lively town of Stars Hollow. Lorelai arrived in town when she was 17 years old after running away from her rich parents to raise Rory, who was 1 year old at the time.
As a life-long resident of Stars Hollow and the owner of the local diner, Luke Danes became one of the first to meet and serve coffee addict Lorelai. He quickly fell in love with her and spent many Gilmore Girls seasons wanting her. Both Luke and Lorelai pushed away their feelings for each other until they finally began dating in season 5, but it became clear to fans early on that Luke was in love.
Patterson knew from filming the very first episode that he and Graham had chemistry and that Luke and Lorelai would fall in love. In a previous episode of I Am All In, Patterson revealed that his favorite moment between the characters was their first scene together. "Because it says everything about the relationship," he said of the dialogue between Luke and Lorelai.
Scott Patterson says the Gilmore girls don't 'respect' Luke
Despite Luke and Lorelai's feelings for each other, Patterson believes that Lorelai and her daughter do not respect the restaurant owner. After watching Gilmore Girls Season 1 Episode 6, "Rory's Birthday Parties," Patterson said on I Am All In that Lorelai and Rory tend to banter with Luke, knowing he doesn't really banter back. Additionally, Patterson feels that Luke recognizes the wealth gap between himself and the Gilmore family.
"It's like, 'you and your mom are from this world. I'm trying to overcome that. I'm trying to give you the benefit of the doubt. … I want to make a family with you,'" Patterson said of Luke's feelings toward the Gilmore girls. "And you play with me, and you mock me at the table, and you don't talk to me with respect. … You won't even talk to me like I'm a real person when I'm serving you food."
Patterson went on to explain that he thinks that is the reason why Luke is so grumpy.
"Why is he grumpy? He's grumpy because he's in love with a woman that he can't get, who doesn't really respect him," he said. "That's kind of how he feels. It's like, 'she'll never take me seriously. The daughter doesn't take me seriously. And I'm grumpy 'cause I'm never gonna get this woman.'"
Luke hated watching Lorelai date other men — especially Max Medina
Watching Lorelai date other men didn't make Luke feel better, either. In a previous episode of the podcast, Patterson expressed his distaste for Max Medina (Scott Cohen), Lorelai's season 1 boyfriend and a teacher at Rory's private school. In particular, Patterson felt that Max's way of flirting with Lorelai was inappropriate. He also felt that Lorelai and Max didn't think of how Rory's mom dating her teacher would affect the young girl.