'Gilmore Girls': Scott Patterson's Role as Luke Danes Helped Him Repair His Relationship With His Father
Luke Danes is a beloved Gilmore Girls character. Scott Patterson, the actor who portrayed Luke, got a lot more than an acting job when he took on the role of the grouchy diner owner. In portraying the TV character, Patterson repaired his relationship with his own father. 
Scott Patterson based Luke Danes on his father 
Patterson, Lauren Graham, Alexis Bledel, Kelly Bishop, and Jared Padalecki sat down with the show's creator, Amy Sherman-Palladino, for an interview with TODAY.
Per Vulture, when asked about similarities between himself and his character, Patterson opened up about the connection between Luke and his real-life father. 
The actor shared that he actually based Luke off of his real-life father. 
"It was a chance to play my father as if he weren't the super-educated, suave, sophisticated man that he was — who hadn't left when I needed him the most, creating this giant void in my life," Patterson said.
Portraying Luke for seven seasons led to him repairing his relationship with his own father.
Scott Patterson didn't think he'd get the part of Luke Danes
Patterson remembers his Gilmore Girls audition well. As he told Glamour, he didn't think he'd get the part. 
"I knew I wasn't going to get [Gilmore Girls]. The script was too good," Patterson said. "The pilot script was so good; they were going to offer it to stars, so what was I wasting my time for?"
He showed up with a self-described "don't care" attitude. Patterson wanted to get through the audition as quickly as possible so he could move on to his third one of the day.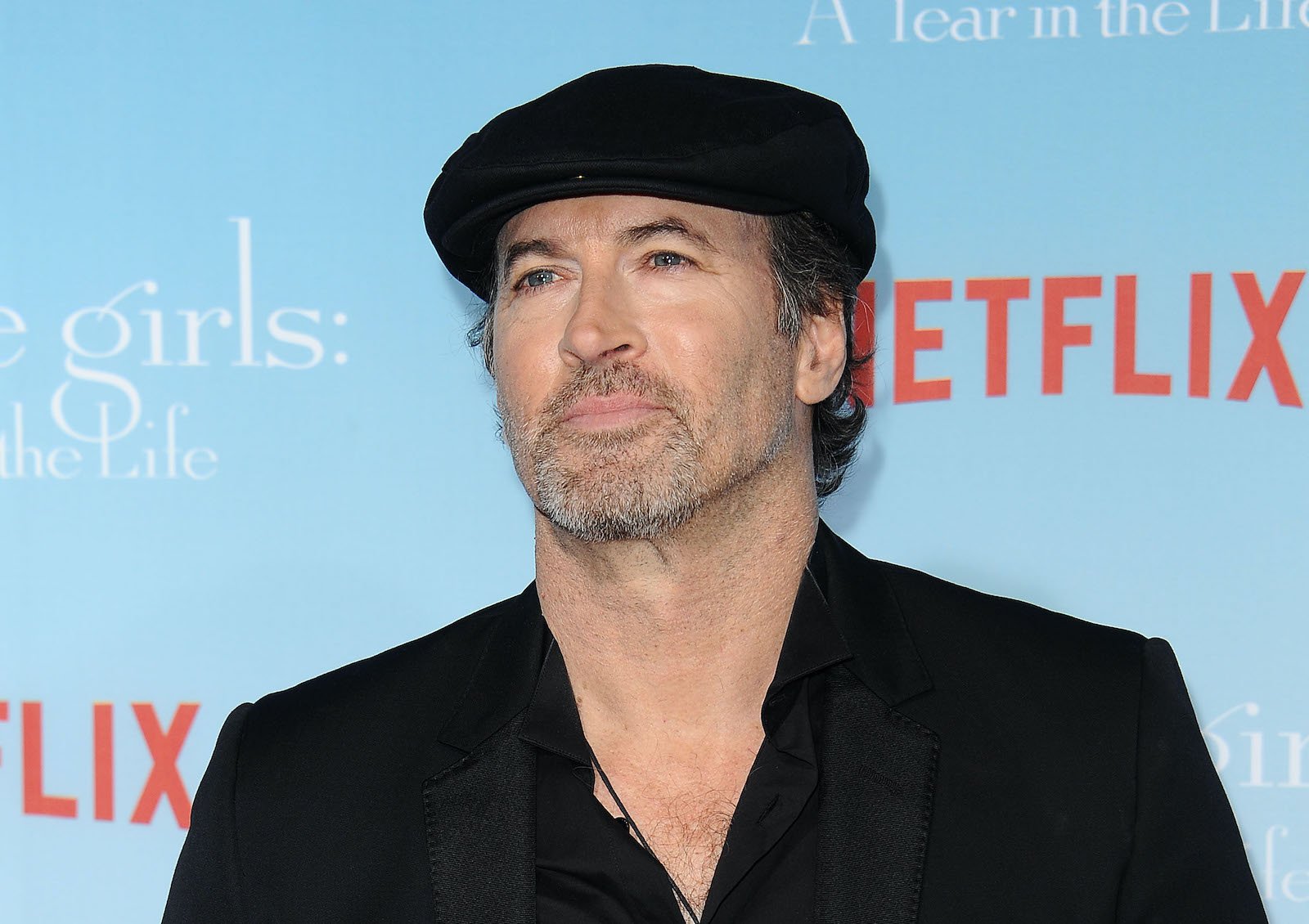 He read one scene then headed for the door. That's when the actor learned he was supposed to read two scenes instead of one.
Reluctantly, Patterson obliged. He read the second scene but not before calling them out for putting Luke's name down as Duke. As Patterson recalled, Sherman-Palladino laughed during his audition.
His behavior and eagerness to get it over with worked in his favor. Later the same day Patterson got a voicemail saying he'd be playing Luke as a guest star in the pilot. 
After the people behind Gilmore Girls witnessed the chemistry between Graham and Patterson, the actor went from a guest star to a major character on the show and Lorelai's love interest.
Luke Danes wasn't initially part of 'Gilmore Girls'
As Sherman-Palladino told Entertainment Weekly, she originally wrote the character of Luke as a woman named Daisy. 
"Luke was originally a female character," Sherman-Palladino said. "[The network] came to me and said we need another guy, so I literally just took a character and changed the name, didn't even change any of the dialogue because I'm that lazy."
It's one of the major casting changes on Gilmore Girls. Other big casting changes include someone else playing Sookie St. James besides Melissa McCarthy and Padalecki getting cast as Dean Forester at the last minute.