'Gilmore Girls': Sean Gunn's Management Advised Him to Pass on His Audition
'Gilmore Girls' fan favorite, Kirk Gleason, almost didn't happen. Actor Sean Gunn once revealed that his agent told him to pass; he did it because it seemed "fun."
In the years since wrapping up Gilmore Girls, Sean Gunn has taken on several high-profile roles. For fans, though, he'll always be Kirk Gleason, an eccentric resident of Stars Hollow. Sean Gunn once revealed that he almost didn't go to his first Gilmore Girls audition. If not for that audition, there would have been no Kirk. 
Sean Gunn said his agent told him to pass on 'Gilmore Girls' 
While many Gilmore Girls fans consider Kirk Gleason their favorite Stars Hollow resident, there was once a possibility that Sean Gunn wasn't going to take on the famed role. In an interview with Entertainment Weekly, Gunn revealed that his agent suggested he pass on the audition for the part of Mick, a DSL installer. 
Gunn went on to say, "My agent at the time recommended that I pass on the audition. I guess it was because it was a 'co-star' and not a 'guest star' role, or something silly like that." By the time the script for Gilmore Girls had made it to Gunn, he was having a fair bit of luck as a character actor. He could have easily passed on the single-episode audition. He opted not to. Instead, he read the script and decided it sounded like fun. The rest wasn't exactly history, though. 
Sean Gunn appeared in the Gilmore Girls pilot but didn't become Kirk right away 
Gunn's first appearance on Gilmore Girls came in the series's pilot episode. Gunn portrayed Mick, a DSL installer hired by Emily Gilmore in that episode. The role had minimal lines, but Gunn took it on because it seemed "fun."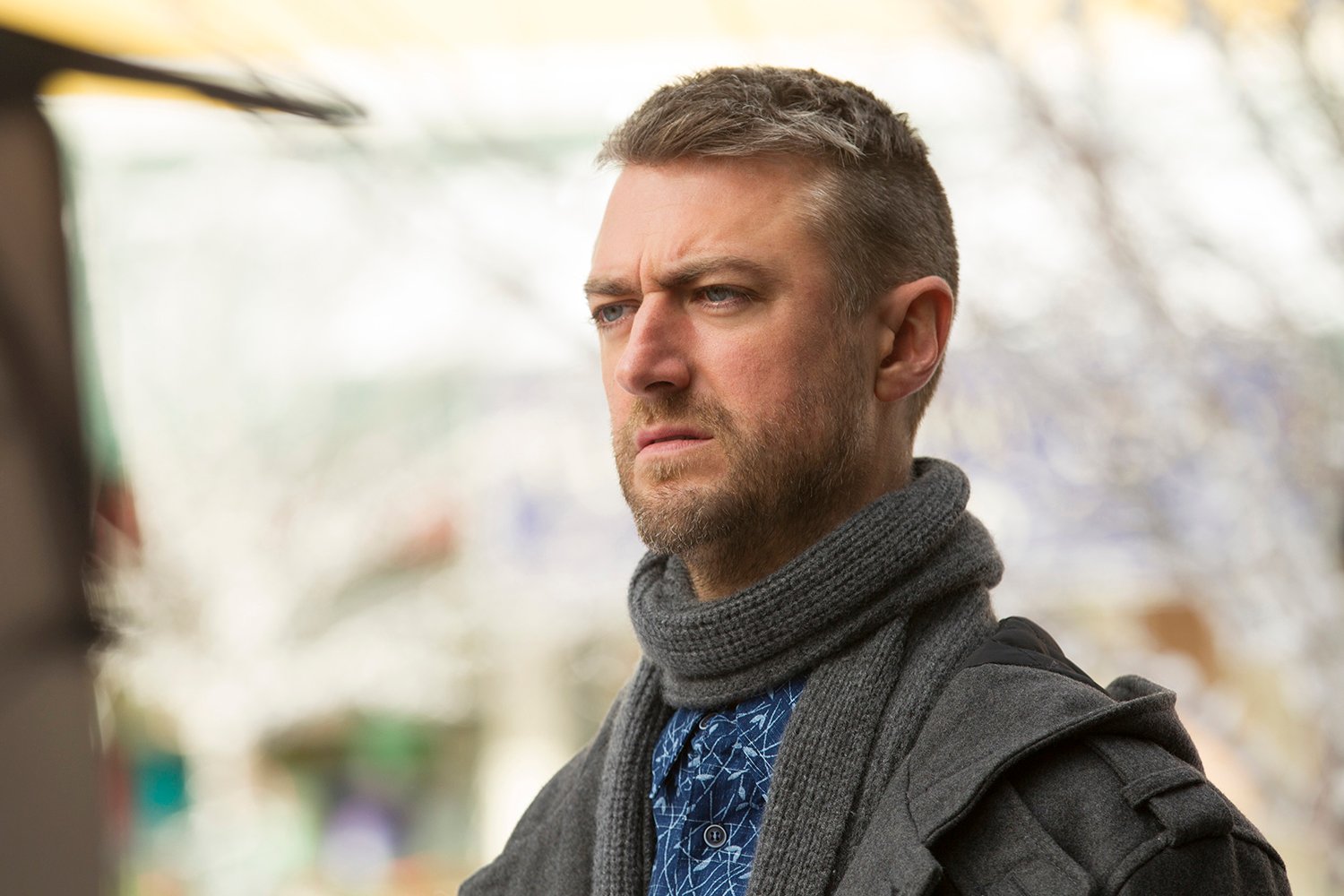 He appeared a second time as an unnamed delivery man before he finally became Kirk. Gunn appeared on Scott Patterson's podcast, I Am All In, and explained that showrunner Amy Sherman-Palladino kept asking to fill small character roles with an actor like Sean Gunn. Finally, he explained, a casting agent suggested she just hire Gunn for all of the parts. That's how Kirk Gleason was born. 
According to Gunn, Kirk's storylines would have traditionally gone to different character actors. Instead, Sherman-Palladino crafted one character who embodied all the goofy characters who would normally inhabit a town like Stars Hollow. That also explains why Kirk had hundreds of different jobs. 
He has a favorite 'Gilmore Girls' episode 
Gunn has embraced the notoriety that came with playing Kirk. He even reprised the role in Gilmore Girls: A Year in the Life. He is so connected to the character that he can still recall his favorite Kirk episodes. 
During his chat with Patterson, who portrayed Luke Danes in the famed series, Gunn revealed that there are two episodes of the series that personify Kirk. First, he said he loved the season 2 episode, "A-Tisket, A-Tasket." In the episode, Kirk bids on Sookie St. James' lunch basket before her beau, Jackson Belleville, tries to buy it back from him. 
Gunn also said he enjoyed "The Festival of Living Art," a season 4 episode. In the episode, the town gathers together to pull off a festival depicting famous artwork using live people. Kirk portrayed Jesus in Leonardo Da Vinci's "Last Supper."