'Gilmore Girls': Season 1 Stars Celebrate 20 Years Since the Series Premiere
On October 5, 2000, the series Gilmore Girls premiered on the WB (later the CW). The dramedy focused on Lorelai and Rory Gilmore, a mother and daughter living in a small Connecticut town. The show aired for seven acclaimed seasons, and later returned for a four-part revival season on Netflix, titled Gilmore Girls: A Year in the Life.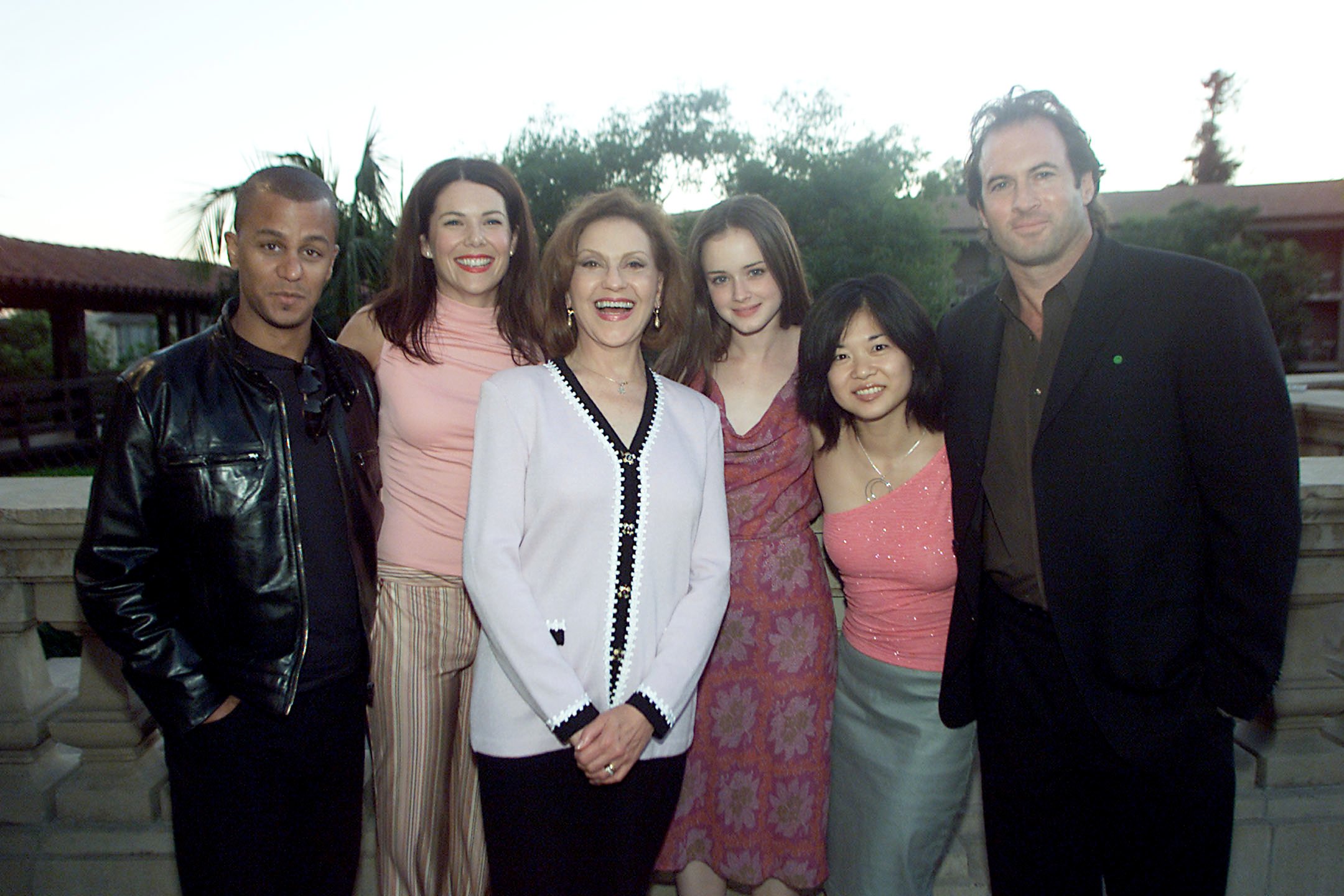 Two decades later, and the series is more popular than it was when it first began airing. In celebration of the show's 20th anniversary, several Gilmore Girls stars took to social media to thank fans and mark the occasion. Discover what they wrote on the big day.
Scott Patterson
Scott Patterson portrayed Luke Danes in Gilmore Girls. The diner owner begins the series as Lorelai and Rory's close friend, who supplies them with their daily coffee. However, he and Lorelai always had a special connection, which grows romantic in later seasons. Patterson starred in all seven seasons and came back for the revival.
"To celebrate today's 20th Anniversary of Gilmore Girls please leave me a comment on your favorite Gilmore Girls moment AND why the show means so much to you," the actor wrote on Facebook. "I will go first….I got lucky the day I was cast as Luke but the unexpected joy for me has been interacting with the best fans on the planet."
Keiko Agena
Keiko Agena portrayed Lane Kim in Gilmore Girls. Lane is Rory's best friend, and though they have ups and downs in the friendship, stays that way throughout the series, even as Rory goes to private school and, eventually, Yale. Lane is a drummer who initially hides her love of music from her strict mother.
Agena tweeted about the anniversary, thanking viewers and celebrating the occasion alongside them. "The pilot was 20 years ago," she wrote. "Thank you #GilmoreGirls fans for keeping us in your hearts. You are the true stars of Stars Hollow. Glad to be part of this video clip with some of my favorite cast mates!"
Yanic Truesdale
Yanic Truesdale portrayed Michel Gerard in Gilmore Girls. Michel is an employee at the Independence Inn who works alongside Lorelai and Sookie. When they start the Dragonfly Inn together, they bring him along. Like Agena and Patterson, Gerard remained on the series throughout its run and returned for the revival.
"Happy 20th anniversary Gilmore Girls," he tweeted. "You have been a gift that keeps on giving. A little heartfelt show that became iconic and changed my life. From day one, you guys have been so loyal and wonderful, from the bottom of my heart THANK YOU."
Lauren Graham
Finally, the series' top-billed star, Lauren Graham, commented on the anniversary. Graham portrayed Lorelai Gilmore, Rory's mother and owner of the Dragonfly Inn. The actor wrote on Twitter to her fans, "Your kindness and devotion to this show have brought me so much joy over the years. I'm so grateful, to say the least, and I love you all."
Later, Graham shared a message from the show's creator, Amy Sherman-Palladino. "So many nice 20th Anniversary messages today, thank you again," she wrote. "Spoke to Amy tonight and the Twitterless Sherman-Palladinos wanted me to express their thanks and appreciation as well. We love you, @GilmoreGirls fans."