'Gilmore Girls': Some Fans Think Amy Sherman-Palladino Sabotaged the Show's Ending
Some fans of 'Gilmore Girls' are convinced that Amy Sherman-Palladino sabotaged the show in Season 6.
In the Gilmore Girls fandom, it seems fans almost unanimously agree that the seventh and final season of the show was the worst. For the last season, Amy Sherman-Palladino and Daniel Palladino did not return as showrunners or writers. Since then, some fans of Gilmore Girls have suspected that Sherman-Palladino purposely sabotaged the show in the sixth season.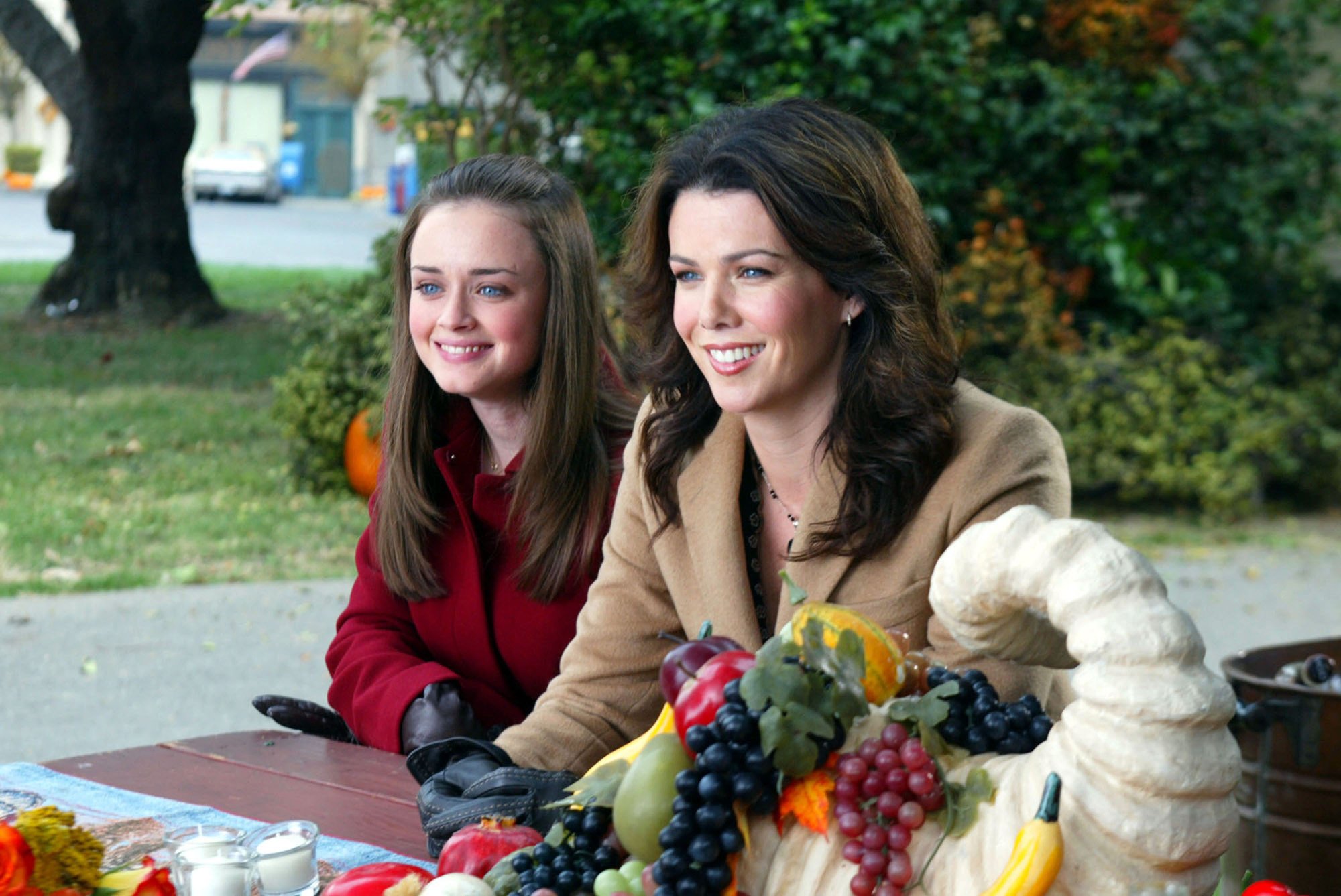 The backstory behind Season 7
The seventh season of Gilmore Girls aired on The CW from Sept. 26, 2006 to May 15, 2007, and it featured 22 episodes. Leading up to the season, there was behind-the-scenes drama between Sherman-Palladino, Palladino, and the network.
"While we are disappointed that Amy Sherman-Palladino and Dan Palladino have decided not to stay with the show next season…we want to thank Amy for creating and nurturing this wonderful series for the past six years and giving us one of the most memorable mother/daughter relationships in television history," The CW said in a statement after the creators decided to part ways with the show.
Later in an interview with Entertainment Weekly, Palladino revealed the details behind their decision to leave the show, saying:
"… we've been working for the last two years with one-year contracts, working seven days a week for the past six years, and we wanted not a two-year pick-up for the show, but a two-year contract for us, so we could relax a little bit and not just think 300 days at a time, always wondering whether we'd be here. And we hit a brick wall with that, and also with our request for more personnel, more writers, a staff director for the [stage set] so that we didn't personally have to go down on the set and oversee the directors and make sure the knickknacks were on the right shelf at Lorelai's inn. So last Thursday, when we saw none of that was coming together, we made our decision [to leave]."
Fans think Amy Sherman-Palladino sabotaged Season 6 of 'Gilmore Girls'
Some fans started having trouble with the show's storylines in Season 6 of Gilmore Girls. While the seventh season received mixed reviews, the build-up for that season was present in Season 6. Essentially, fans think Sherman-Palladino purposely ended Season 6 with storylines that would not be able to be wrapped up in the seventh season.
RELATED: 'Gilmore Girls': 6 Wise Pieces of Advice Lorelai Gives Rory
"Look, I love ASP and just about everything that she does, but the show went off the rails in season 6, while she was still in control. The whole second half of season 6 is a mess. Knowing now (and even a little at the time) what was going on behind the scenes in regards to contract negotiation, it feels like she threw a wrench in to the story figuring they would have to keep her around to fix it all. Considering what she left them, I think they did a decent job of wrapping it all up," one Reddit user speculated.
Another Reddit user wrote, "I find season 6 to be worse to be honest. I didn't find out that ASP had left until after I finished the series and I've gotta admit that it never really occurred to me that she was gone during season 7. It seems to me that those who are overly critical of season 7 went into it knowing ASP was gone."
Fans also think this is why the revival did not work
In 2016, Netflix released a revival of the show called Gilmore Girls: A Year in the Life. The miniseries overall received positive reviews, but some still found the character development to be off. Some fans think this is because Sherman-Palladino wanted to make the ending she never got to have in Season 7, disregarding what actually happened in that season.
"It was a mess because ASP was stuck in 2006. Other than Emily who she had to bring forward, everyone else was stuck in place to achieve the "dream" she had of the show. A dream that could not translate the way she wanted years later. Something nobody was able to tell her and Dan apparently," wrote a Reddit user.