'Gilmore Girls': 5 Songs That Instantly Take Fans Back to Stars Hollow
Want to sip a cup of coffee at Luke's Diner or sit in the town square? Go inside the world of Gilmore Girls with songs that will forever be associated with the TV show. 
1. 'Where You Lead' – Carole King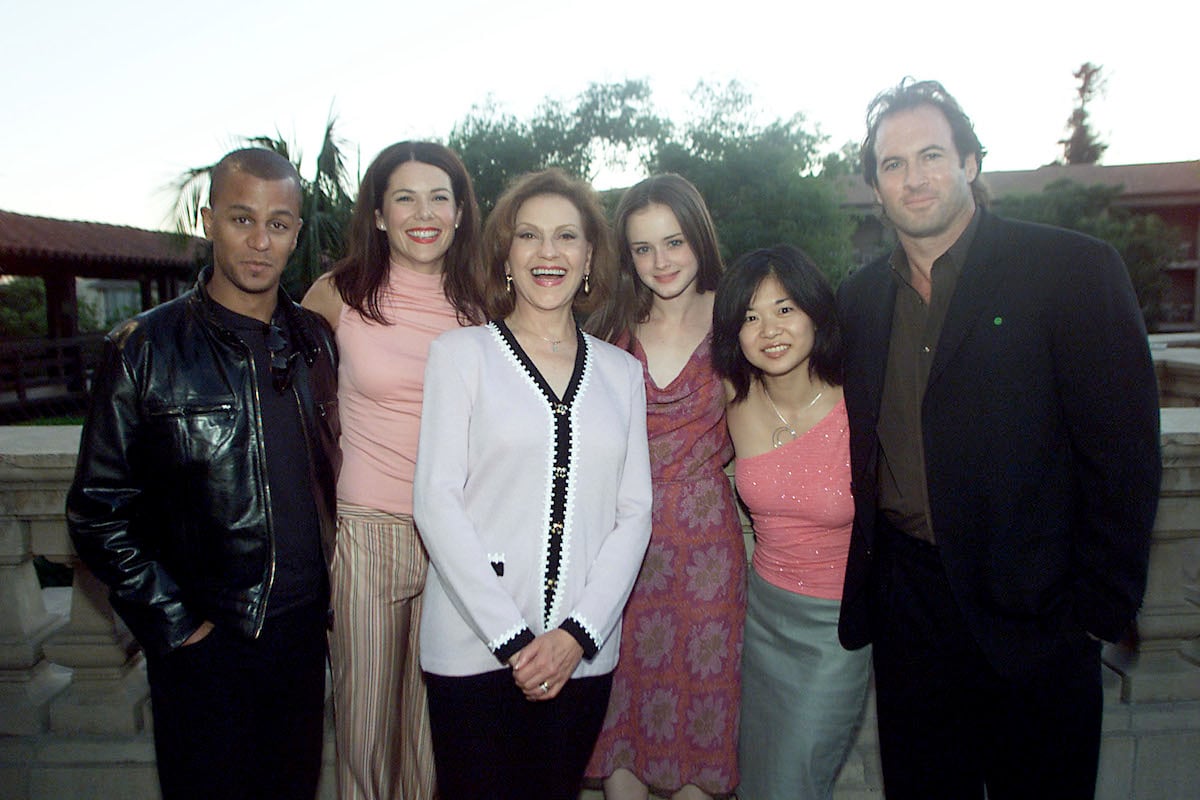 Any fan of Gilmore Girls will be in the fictional town of Stars Hollow, Connecticut, when "Where You Lead" comes on. Carole King re-recorded her original 1971 song specifically for the series. She'd previously shied away from performing the song because she didn't particularly like the lyrics about a woman following a man. 
King got the opportunity to tweak "Where You Lead" for Gilmore Girls and jumped at the opportunity. She changed the lyrics to be about a mother-daughter relationship. To make the re-recording even more special, King's daughter, Louise Goffin, sang with her.  
Another one of King's songs plays a crucial role on the show. Her song, "You've Got a Friend" inspired the title for the Gilmore Girls revival. 
2. 'La La's' – Sam Phillips 
No list of music from Gilmore Girls would be complete without Sam Phillips' "La La's." A melody that became the TV show's score, they're a hallmark of Gilmore Girls. For a show with characters who love music, Rory (Alexis Bledel) and Lorelai Gilmore's (Lauren Graham) lives aren't punctuated with many songs including lyrics. 
Why? Because, as Phillips said on a 2015 episode of the podcast, Gilmore Guys, Gilmore Girls creator Amy Sherman-Palladino felt wordy music would be too much with the fast-paced dialogue. Phillips used some of her previous work and new stuff to create the signature "La La's."
3. 'The Man That Got Away' – Judy Garland
This song doesn't just transport fans of Gilmore Girls back to Stars Hollow. It puts them inside Lorelai and Rory's house during a major moment in Lorelai's relationship with Luke Danes (Scott Patterson). 
Lorelai watches the 1954 version of A Star is Born while Judy Garland sings "The Man That Got Away." There's a knock at the door. She opens it to see Luke and they kiss. This moment marked their reconciliation after splitting up at Emily (Kelly Bishop) and Richard Gilmore's (Edward Herrmann) vow renewal. 
4. 'I Think It's Gonna Rain Today' – Claudine Longet 
A song that feels like it was pulled straight from a CD — remember those? — hidden under Lane Kim's (Keiko Agena) floorboards, Claudine Longet's melancholy song plays in Gilmore Girls Season 5 Episode 22: "A House Is Not a Home." The season finale, it played while Lorelai watched as Rory unpacked her things in Emily and Richard's poolhouse. 
It marked the beginning of the rift between Rory and Lorelai which continued in Gilmore Girls Season 6. Years later Graham said she personally "struggled" with the storyline because she missed filming scenes with Bledel. 
5. 'Taking Pictures' – Sam Phillips

This is another song from a sad scene. At the end of Gilmore Girls Season 6 Episode 22: "Partings," Lorelai gives Luke an ultimatum; get married or break up. She walks away in tears after the diner owner refuses to choose. Meanwhile, Phillips plays "Taking Pictures." She and other musicians have been in Stars Hollow trying to become the next town troubadour.