'Gilmore Girls' Star Scott Patterson Said He Had 'Intel' That the Series Was Ending
'Gilmore Girls' star Scott Patterson is watching the series and documenting his experience on his podcast. He recently revealed that he wasn't surprised by the show's cancellation.
The cast of Gilmore Girls has openly discussed how and when they found out the series was ending back in 2007. Many noted that the sudden Gilmore Girls cancellation caught them by surprise. Scott Patterson, the actor who played Luke Danes, had a different experience. He recently revealed he had "intel" that the series would end, so he was unsurprised when he got the phone call. 
Lauren Graham and Edward Herrmann were both shocked by the 'Gilmore Girls' cancellation
Getting the news that your show is canceled is never easy. Still, there are good and bad ways to find out that a large part of your day-to-day life is ending.
Lauren Graham, the actor who played Lorelai Gilmore, was told that the show was canceled while she was dining out with a friend. In her book, Talking as Fast as I Can, Graham recalled that her agent called her with the news but told her to keep it quiet. She also spoke about the experience on Late Night With Seth Meyers. Graham hadn't been sure what would happen when the cast wrapped filming on season 7. The cancellation was possible, but she assumed they'd return for a final, perhaps shorter, season. 
She went on to say that she was certain the rest of the cast was being called with the news, too. However, Edward Herrmann, the actor who played Richard Gilmore, reportedly got no such call. Graham explained that Herrmann was shocked when he found out the series was canceled. A local store clerk broke the news. Herrmann died in 2014, and the four-part Gilmore Girls Netflix revival was dedicated to him. 
Scott Patterson revealed he was unsurprised by the cancellation
While both Graham and Herrmann were shocked by the Gilmore Girls cancellation news, Patterson has a different recollection. On a recent episode of I Am All In, a podcast hosted by Patterson, he revealed he was in Canada working on Saw 4 when he learned The CW had not picked up the series for an eighth season.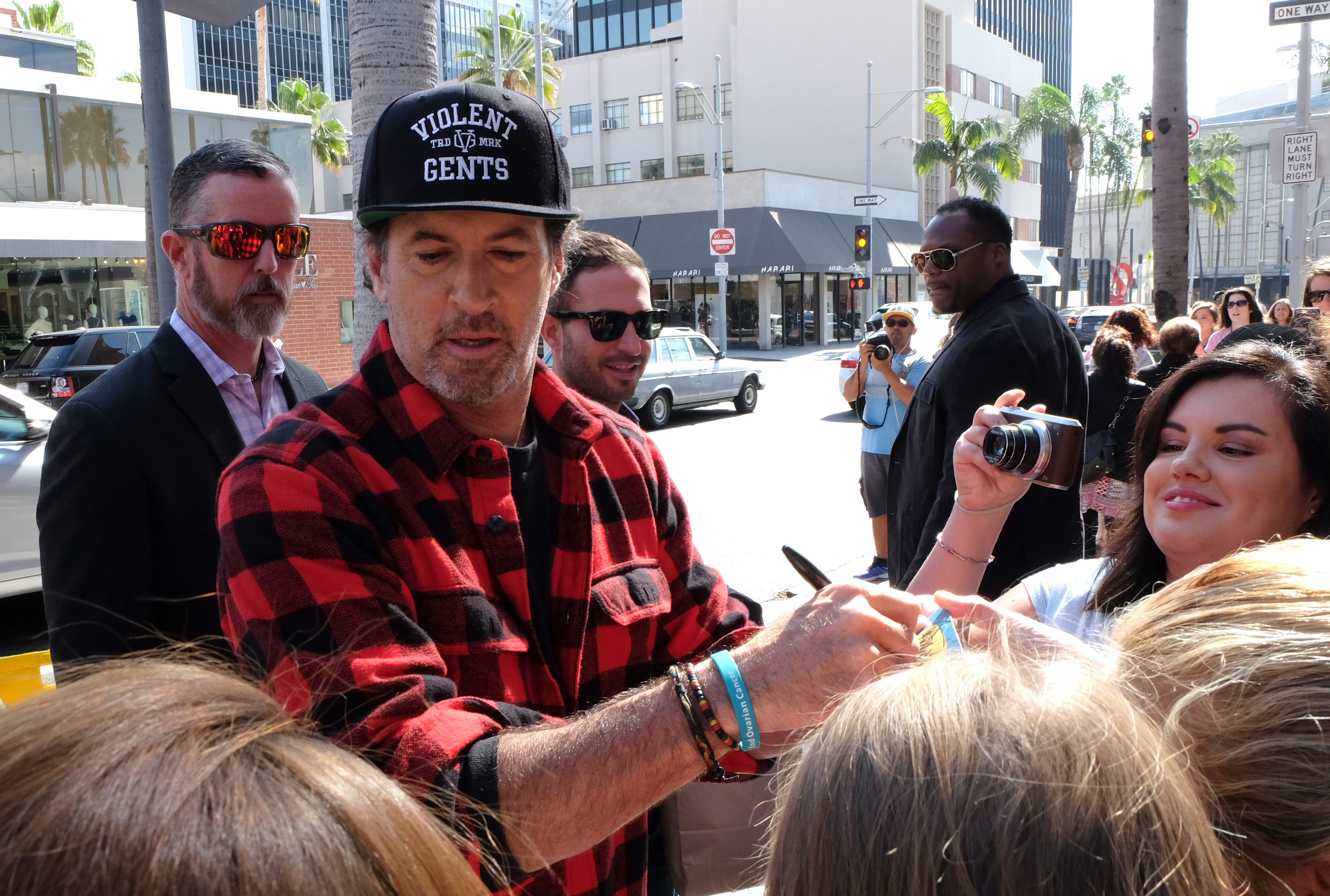 Patterson said he didn't really mind, as he was in the middle of another project. He went on to say he was expecting the news. Patterson explained he had gotten "intel" from his lawyer that things were not looking good.
Fans of Gilmore Girls have long argued that the final season felt disjointed and a bit rushed. Season 7 was the only season of Gilmore Girls that Amy Sherman-Palladino did not pen. It also happened to house some of the show's most controversial storylines. Lane Kim's pregnancy and Logan Huntzberger's proposal were both major arcs in the show's final season. Perhaps most controversially, Lorelai married Christopher Hayden in season 7.  
Scott Patterson isn't against the idea of a second 'Gilmore Girls' revival
Patterson may not have been devastated to see Gilmore Girls end after seven seasons, but that doesn't mean he didn't love his time on the series. He was happy to return to Stars Hollow for the Netflix revival, Gilmore Girls: A Year in the Life, in 2016. He seems equally interested in reprising his role once more.
Patterson seems so interested in the prospect that he's even thrown around casting ideas. The actor once said he'd like to see Meryl Streep play Luke Danes' mother.