'Gilmore Girls': The 5 Sweetest Moments Between Rory Gilmore and Dean Forester
Rory Gilmore's first relationship with Dean Forester on 'Gilmore Girls' is one she'll never forget. Here are the couple's cutest moments.
The relationship between Rory Gilmore and Dean Forester has become one of the biggest Gilmore Girls controversies. Some fans are wholeheartedly Team Dean, while others can't stand the character. Still, Rory said it herself in A Year in the Life — Dean taught her what safe felt like, which was important for a young teen's first relationship. Here are some of the sweetest moments between Dean and Rory on Gilmore Girls.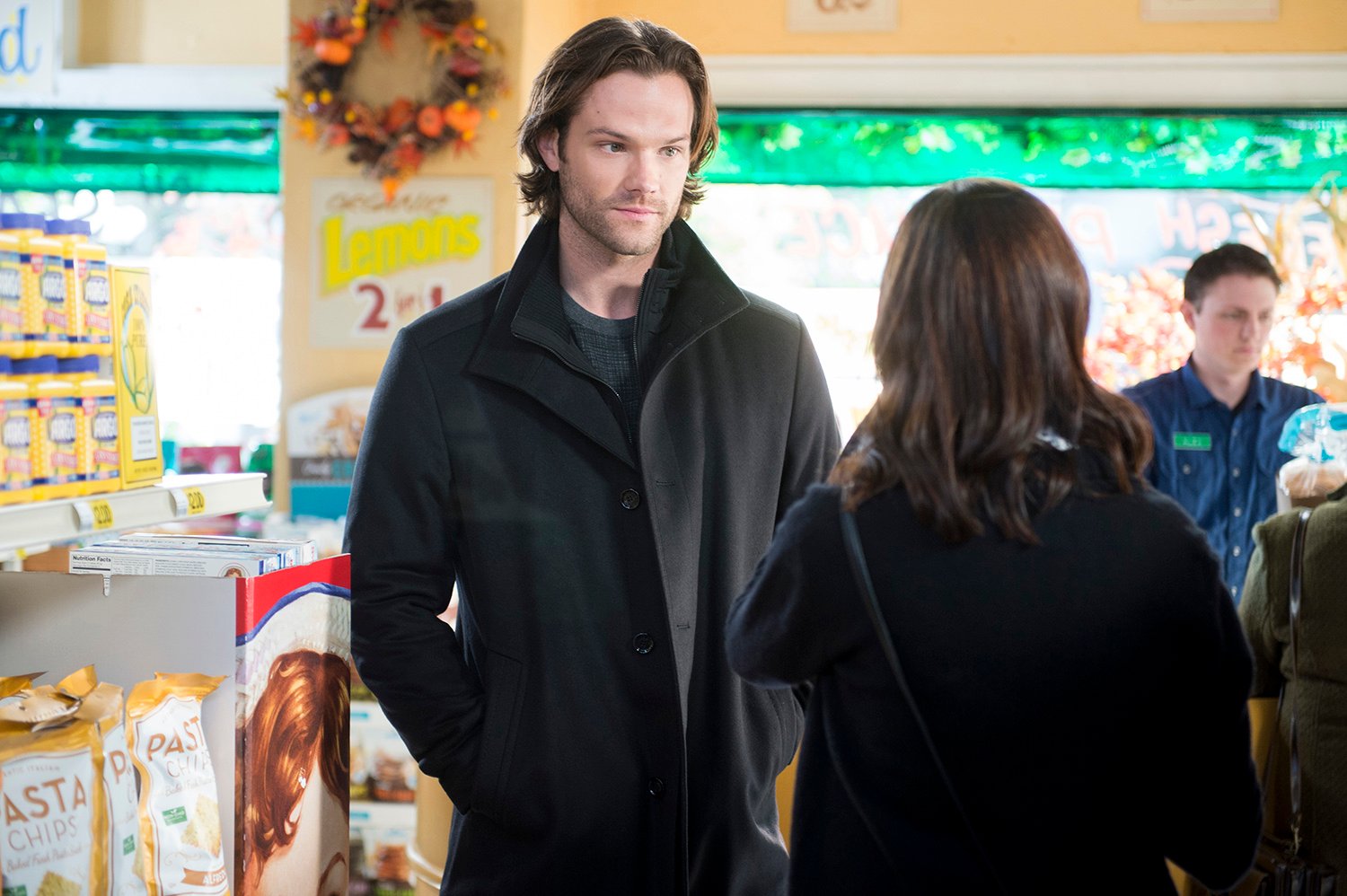 Dean Forester made a bracelet for Rory Gilmore's 16th birthday
The early days of Dean (Jared Padalecki) and Rory's (Alexis Bledel) romance contained some of their best moments by far. On Rory's 16th birthday in season 1 episode 6, "Rory's Birthday Parties," Dean gave her a sweet gift: a handmade bracelet. They weren't exactly boyfriend and girlfriend at that point, so the jewelry came as a pleasant surprise for Rory. The bracelet became a symbol of their relationship for the next few seasons.
Rory and Dean's first kiss in the supermarket
In the very next episode, "Kiss and Tell," Rory and Dean sealed their romance with an awkward yet adorable kiss. Rory ran into Dean at Doose's Market, and he invited her to play a game of "guess what's in my hand." He said he'd give her a soda if she guessed the correct hand, and when she leaned in, he gave her a kiss.
Completely flustered, Rory thanked him for the kiss and ran out of the market without paying for a box of corn starch. She then delivered an iconic Gilmore Girls line: "I got kissed! And I shoplifted." The whole scene is very cute in a "juvenile love" kind of way.
Dean escorted Rory to her school dance
Another sweet Dean and Rory moment came in Gilmore Girls Season 1 Episode 9, "Rory's Dance." This time, he went with Rory to her first dance at Chilton Preparatory School. On the drive to the school, Rory experienced some anxiety about how much they would enjoy the event. When she asked for Dean's opinion, he simply assured her that she looked amazing in her dress.
Dean built Rory a whole car for their anniversary
The bracelet was nothing compared to Dean's next gift for Rory: a car. While celebrating their 3-month anniversary in season 1 episode 16, "Star-Crossed Lovers and Other Strangers," Dean planned a whole romantic evening with Rory. He took her to a nice dinner, and then he brought her to a junkyard to show her an old car he planned to fix up for her. It was a very unique and thoughtful gift for a high school couple.
Rory told Dean she loved him after their breakup
Rory and Dean's first breakup was heartbreaking for many fans to watch. However, it all turned around when Dean surprised Rory at Chilton to make amends with her in the season 1 finale. And though he almost left because he saw Rory with Tristin Dugray (Chad Michael Murray), Rory convinced him to stay with another iconic Gilmore Girls phrase: "Because I love you, you idiot!"
Rory and Dean shared a sweet embrace, marking the next phase of their relationship.
Gilmore Girls is now streaming on Netflix.