'Gilmore Girls': The 5 Sweetest Moments Between Rory Gilmore and Jess Mariano
Rory Gilmore and Jess Mariano's relationship on 'Gilmore Girls' might have been short-lived, but their chemistry lasted years. Here are their best moments.
Gilmore Girls fans might not always agree with each other regarding whether Rory Gilmore and Jess Mariano were right for each other. However, as rocky as their relationship was at times, it's hard to deny their chemistry. Rory and Jess shared plenty of heartwarming scenes throughout Gilmore Girls — here are the sweetest moments from their relationship and their life-long friendship.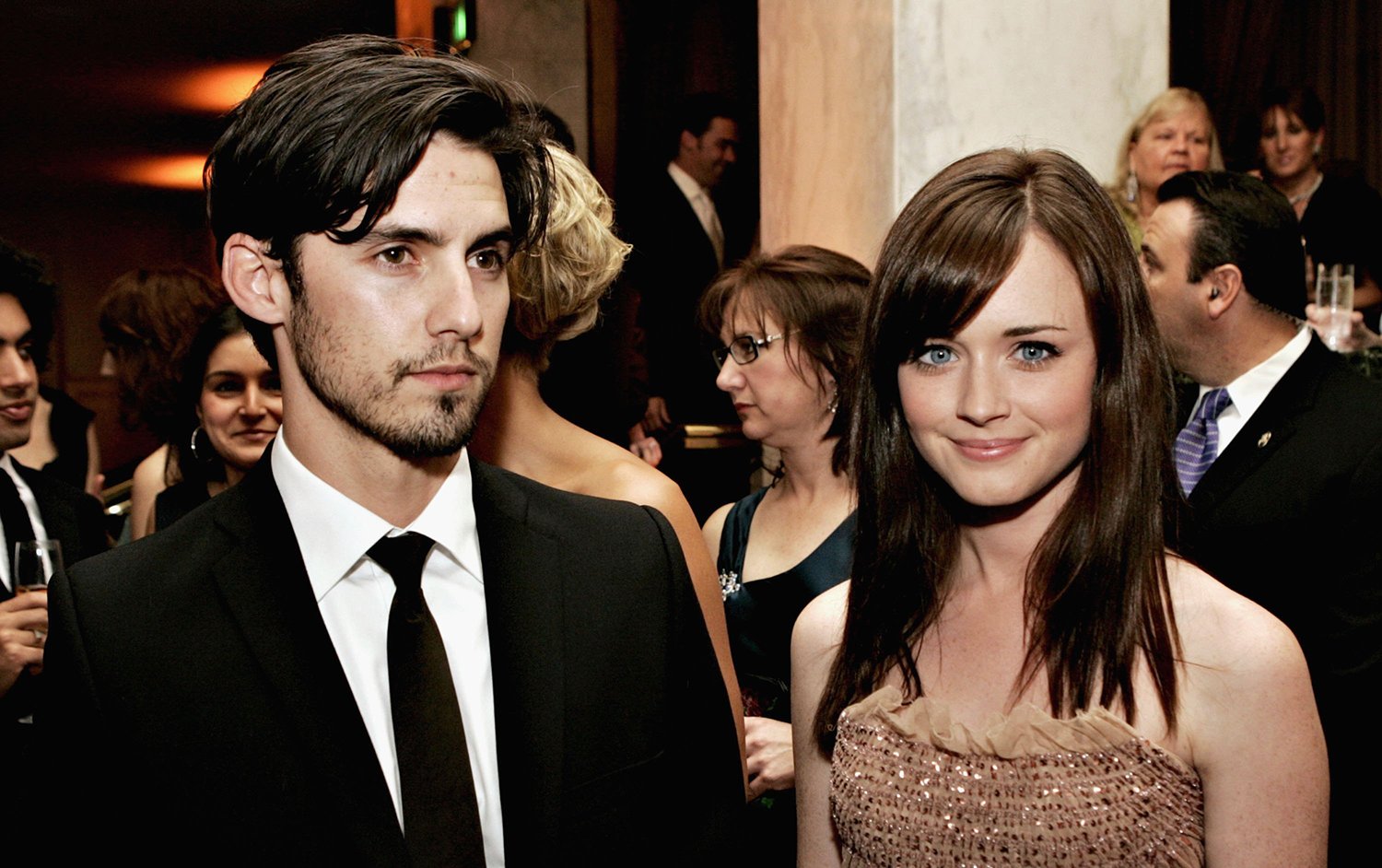 Jess and Rory have lunch together after the basket auction
Jess (Milo Ventimiglia) tried a lot of different tactics to pull Rory (Alexis Bledel) away from Dean Forrester (Jared Padalecki). One of his more memorable efforts came when he outbid Dean for Rory's basket at the auction in season 2 episode 13, "A Tisket, A Tasket." And though Rory was upset with the way Jess taunted Dean, she did lighten up during her lunch with Jess.
As they sat together on the bridge, Rory and Jess formed the start of their friendship that would eventually grow into a romance. She later called Jess to chat some more about books, which was an adorable moment itself.
Jess helps Rory turn off the sprinklers in a moment of sweetness
Jess never seemed willing to help anyone — except Rory, of course. In season 3 episode 5, "Eight O'Clock at the Oasis," he ran to help Rory turn off the sprinklers at her new neighbor's house.
After shutting off the water, he stuck around to ask Rory about her college plans and make sure her life was going well. Between their affectionate gazes and the soft music in the background, this was definitely one of those "just kiss already" moments.
Rory and Jess's awkward first kiss as a couple — and their better kiss later
After weeks of tension, Rory and Jess finally began their relationship with romantic moments in Gilmore Girls Season 3 Episode 8, "Let the Games Begin." Fans saw Jess's shyer side as he and Rory navigated their first awkward kiss in Luke's (Scott Patterson) apartment. They hesitated to stand near each other until, finally, Jess pulled Rory in close to look into her eyes.
Unfortunately, Luke interrupted the moment, but Rory and Jess made up for it later. At the end of the episode, they met up in the streets of Stars Hollow and shared their second kiss as a couple.
Jess researches the distance between Stars Hollow and Yale
Jess worked hard to keep up with his bad-boy image, but not with Rory. In season 3 episode 18, "Happy Birthday, Baby," he let his tender side shine through as he and Rory talked about her attending Yale. She was shocked to hear him state the exact distance between the college and Stars Hollow — 22.8 miles. In what might be one of their cutest moments, Rory teased Jess about looking up that fact:
Rory: How'd you know that?

Jess: Do you Yahoo?

Rory: You looked it up?

Jess: Yeah.

Rory: You looked it up.

Jess: I just hit a couple buttons on the computer.

Rory: You looked it up.

Jess: I was bored. There was nothing on TV and I was fooling around, it was something to do, that's it.

Rory: [lovingly] You looked it up.
Jess thanks Rory for believing in him
No matter the state of their relationship, Rory made it clear she always thought Jess was destined for greatness. And Jess felt the same way about her. In Gilmore Girls Season 6 Episode 8, "Let Me Hear Your Balalaikas Ringing Out," Jess visited Rory to tell her some great news — he published a book. He wanted to make it clear that he couldn't have done it without Rory.
Even years after their breakup, Jess and Rory continued to support each other. They might not have been meant to be together, but they were exactly what the other person needed.
Gilmore Girls is now streaming on Netflix.