'Gilmore Girls': Two Spinoffs That Almost Happened
Preliminary discussions for a second season of the Gilmore Girls revival, A Year in the Life, are officially underway. While fans have been eagerly awaiting news of a second revival season since 2016, when the first season aired on Netflix, they could have seen more than one spinoff series. Apparently, two different spinoff ideas were tossed around the writers' room during the tenure of the series. One spinoff concept even made it to the pilot stage.
A spinoff all about Rory was considered when Season 7 ended
Rory's story was almost continued even after Gilmore Girls wrapped its final season. According to several sources, network executives were desperate to keep the Gilmore's world spinning, even if that meant shaking things up. Lauren Graham, the actor who portrayed Lorelai for the duration of the show, noted that executives even considered having Graham produce an entire series based on Rory's trials and tribulations in adulthood.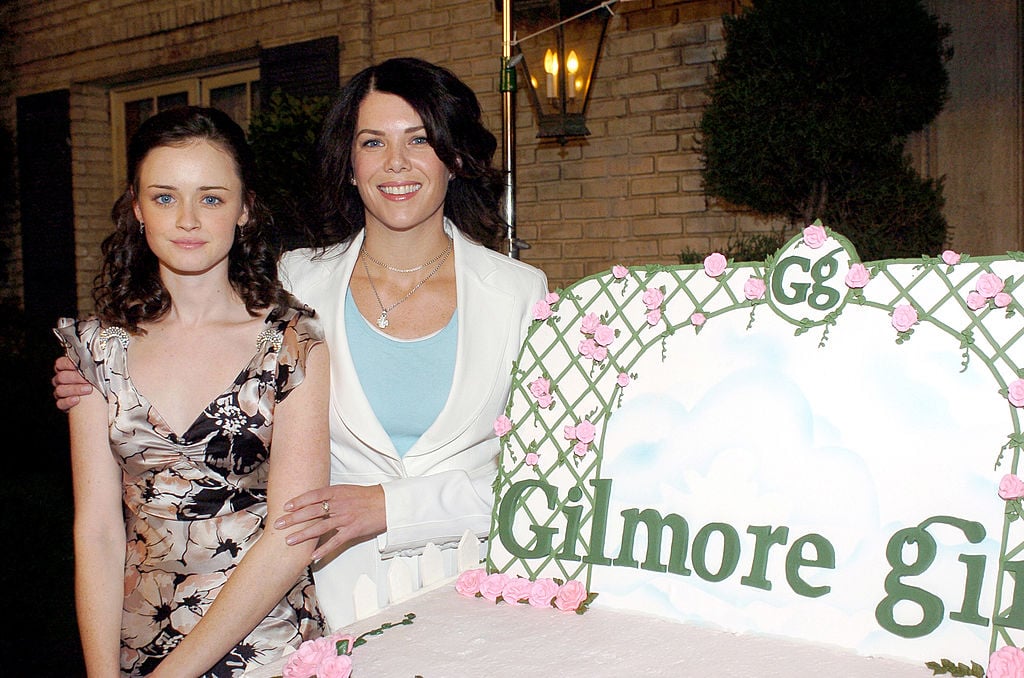 Graham told TV Guide that they tried everything to make the concept happen, but in the end, it was far too complicated to move the storyline forward. There was likely also a lot of fear that a spin-off wouldn't have had the same connection for fans if the relationship between Lorelai and Rory wasn't showcased. Graham also explained that the team behind the series was looking for a way to continue the story while working less.
Jess almost got his own spinoff, too
Jess, the resident bad boy of Stars Hollow, may have left a trail of messes in his wake when he skipped out of town, but in the end, he seems to have turned out alright. Sure, he had a few rough years and lived in some questionable apartments, but he later found his footing and even penned a novel. Did you know, fans were almost treated to a spinoff entirely about Jess?
Producers seriously considered giving Jess his own series, focusing on his relationship with his father. In fact, the Gilmore Girls episode "Here Comes the Son" was supposed to serve as the show's pilot. According to Bustle, the concept was abandoned when the filming location was found to be too expensive. In the Gilmore Girls episode, Jess ditches Stars Hollow because he can't go to the prom. With nowhere to go, he finds his way across the country to link back up with his father, Jimmy. The series was to be set in Venice Beach. It's never explained how Jess ends back up on the east coast, but in later Gilmore Girls episodes, he is living in New York City, and later, Philadelphia.
Would either spin-off have worked?
While both spinoff ideas are intriguing, there is one that seemed to have enough to move forward, only if the production had been better. Reddit fans note that Jess had a ton of story left to tell, but the attempted spinoff was cheesy and likely would have flopped. Based on clips on YouTube, Reddit users appear to be correct.
A spinoff of Jess, involving his life in Philadelphia and his book deal, could have drawn fans in, though. After all, everyone loves the story of an underdog rising from the ashes, and that's exactly what the storyline could have looked like. The way the spinoff was presented, focusing on Jess's relationship with his estranged father, didn't sit well with fans. Frankly, it didn't seem to have enough depth for a character who was billed as entirely too complicated for ordinary life in Stars Hollow.
Seeing Rory take her first wobbly steps into adulthood could have been an exciting concept, especially considering the show left off with Rory heading out on the campaign trail, but it seems unlikely that Rory's character could have carried an entire show. That's not to say Alexis Bledel wasn't talented enough to headline a series. As an actor, she absolutely was. Rory's character, however, felt a little too dependent on the people around her to really make it on her own.