'Gilmore Girls' Was Ahead of Its Time in One Big Way
'Gilmore Girls' ran for seven seasons from 2000 until 2007. While the series had some troubling dynamics, it was actually pretty progressive in one big way.
Whenever you view an older show through a more modern lens, problems seem to arise. Gilmore Girls, while it was supposed to be a light, feel-good sitcom, was not without its issues. In fact, fans have been quick to point out elements of the series that would never fly today. While the show did suffer from stereotyping and archaic gender role dynamics, there was one way the show was incredibly progressive for its time. Gilmore Girls featured a lot of female business owners.  
Stars Hollow had a ton of female business owners
The small Connecticut town that Lorelai Gilmore and Rory Gilmore called home had a lot of strange characteristics, but one of the things that made the hamlet incredibly progressive was the number of female business owners that it supported. Miss Patty and Gypsy both owned their businesses, for example. Miss Patty taught dance and allowed her studio to be used for town meetings. Gypsy was an auto mechanic whose shop was housed across the street from Luke's Diner.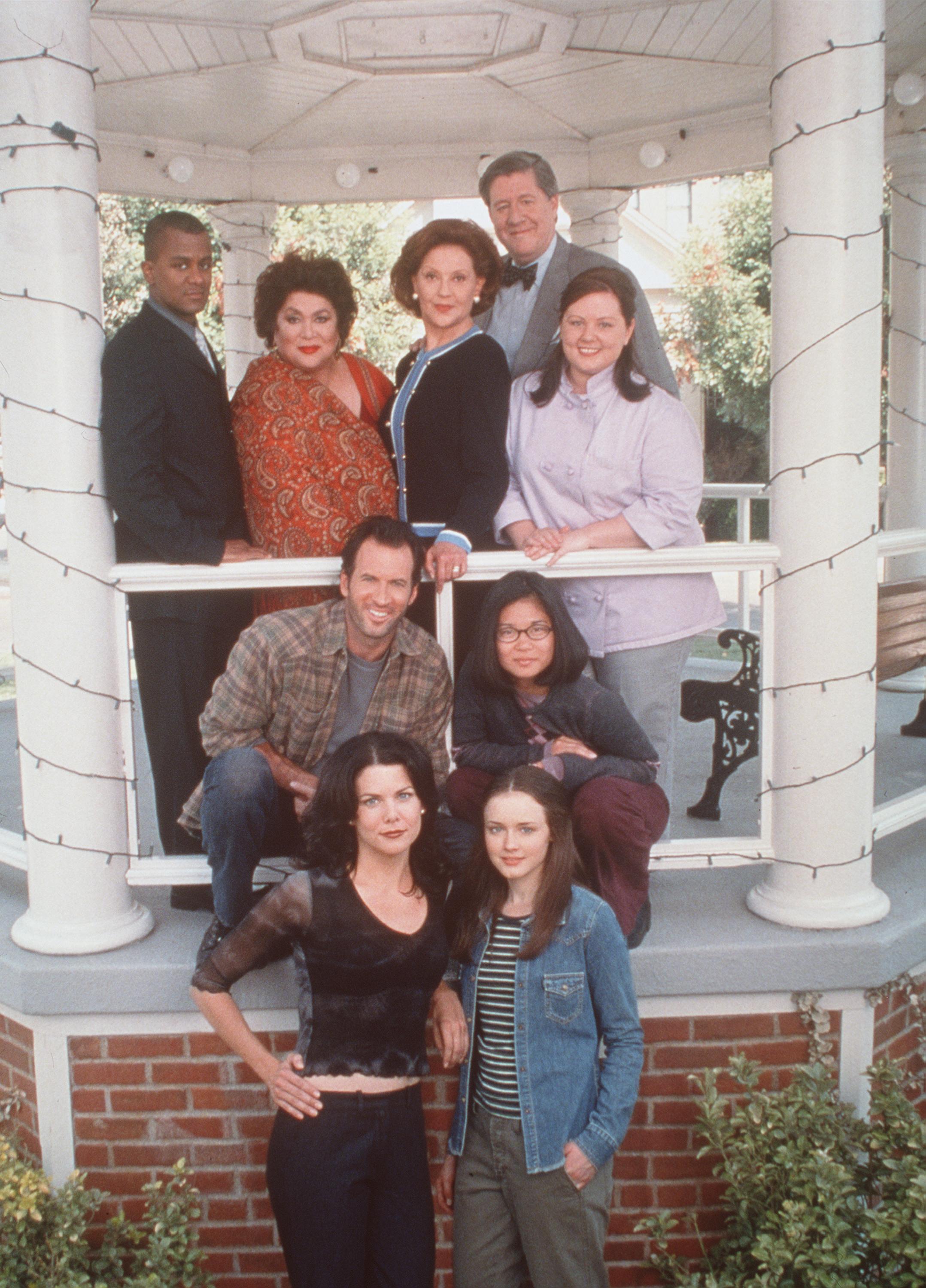 Fran Weston owned Weston's bakery before her death, and Sophie Bloom was the owner of the music shop where Lane first fell in love with the drums. Sookie and Lorelai eventually owned the Dragonfly, and even before that, they worked for another woman. Mia owned The Independence Inn until it burned down. Even Sherry, who dated Christopher Hayden, had a successful, high-powered career, as did her friends.
Gilmore Girls avoided the tired stereotype that all women desperately want to get married
The series continued the theme of self-sufficient women with the way it approached marriage. Many of the female characters in the show were unmarried, and even those who were married didn't view it as their ultimate goal. The only exception was Emily Gilmore, who represented a completely different class and generation of women.
Lorelai dated pretty extensively on the show. She almost married Max Medina, was engaged to Luke Danes, and eventually married Christopher. Sure, Lorelai made relationship mistakes, as Screen Rant points out, but she didn't stake her entire identity on whether or not she was in a relationship, even when others did. Miss Patty and Emily consistently tried to set Lorelai up with men, but she was mostly OK on her own, and that was a big deal when Gilmore Girls premiered.
Gilmore Girls  was problematic in other ways
While Gilmore Girls was ahead of its time in terms of strong female characters, it was problematic in other ways. The way the series dealt with the LGBTQ community was particularly troubling. Swipes at the gay community were made in every season. Out Magazine noted that even the show's revival, Gilmore Girls: A Year in the Life, failed to be truly inclusive.
Gilmore Girls also failed to handle the divide between rich and poor with sensitivity. Emily's treatment of her staff was particularly troubling. The maids, largely immigrants, were treated with disgust and disdain and often discarded without a second thought. The poor treatment was talked about on the series as if it were a running gag.