'Gilmore Girls': Were Edward Herrmann and Kelly Bishop Friends?
Veteran actors Edward Herrmann and Kelly Bishop played one of television's most iconic couples. For seven seasons, they appeared on the critically acclaimed WB series Gilmore Girls.
The duo shared undeniable onscreen chemistry portraying Lorelai's (Lauren Graham) parents, Richard and Emily Gilmore.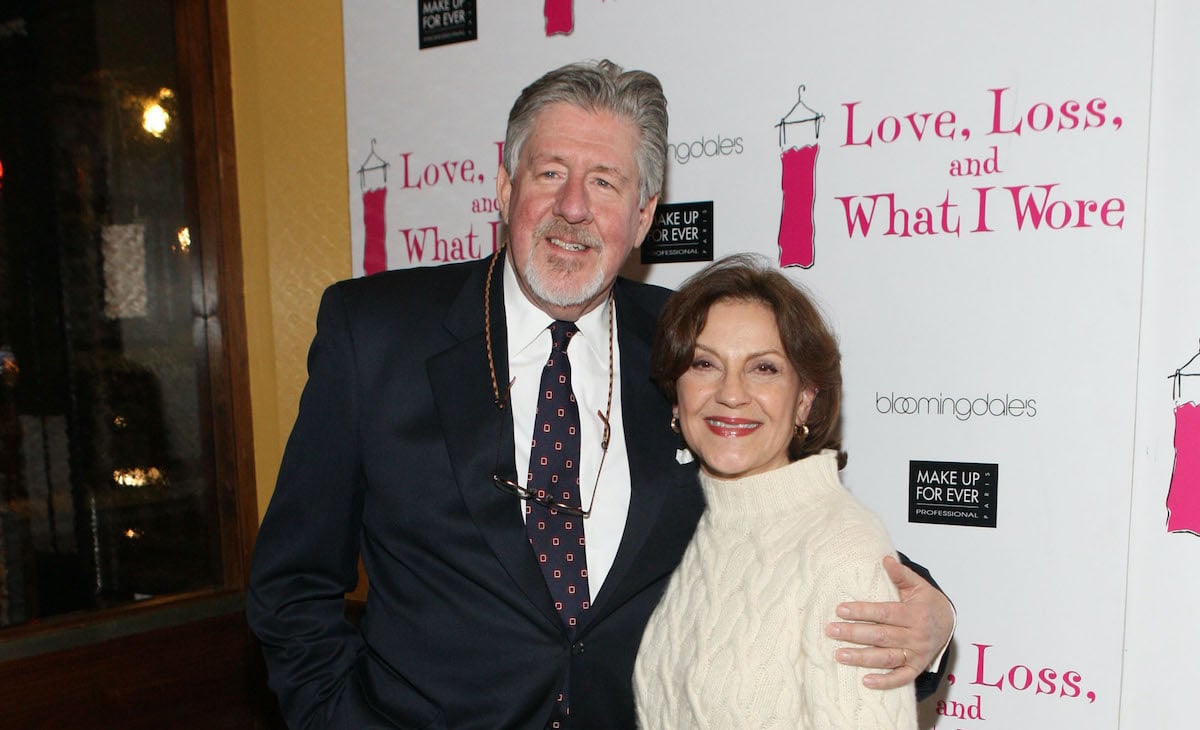 They started on the show in 2000, yet their first interaction came long before Gilmore Girls. Fans of the long-running show are curious as to whether the infamous grandparents were friends in real life.
The Gilmore grandparents won Tony Awards on the same night
Herrmann and Bishop may not have been friends before they arrived in Hartford, Connecticut, but they definitely had a lot in common and experienced an almost instant connection.
The on-screen husband and wife pair were both born in New York and regulars on Broadway. They also both won a Tony for their stage performances in the same year.
According to Bustle, in 1976, Bishop received the Tony for her role as Sheila, the sassy dancer in A Chorus Line. She won Best Performance by an Actress in a Feature Role in a Musical.
Herrmann won the Tony in 1976 for his role as Frank Gardner in Mrs. Warren's Profession, receiving the Best Performance by an Actor in a Feature Role in a Play. That same year, he received an Emmy nomination for his portrayal of FDR in the television movie Eleanor and Franklin.
As the couple stood next to each other at the awards ceremony so many years ago, there is no way they could have predicted their eventual significance in pop culture.
How Herrmann and Bishop maintained their friendship 
At a Netflix event in New York, Bishop told Radio Times:
"Edward and I, not only did we enjoy working together, we were friends. We became friends very quickly when we started the show back in 2000, and we maintained our friendship after the show was over."
During the Gilmore Girls original run, the couple shared a trailer to enjoy their time together off-camera. They liked doing crossword puzzles together and would often go out for drinks after a long day on the set.
According to The Daily Beast, Bishop said she considered Hermann "a dear friend." She said, "After the show wrapped, they maintained their friendship over email." The Wonder Boys actor revealed her husband also talked frequently via email with Hermann to discuss their common admiration of antique cars.
In an interview with Today, Bishop said her favorite scene with Herrmann was when they filmed their wedding vow renewal ceremony. The acclaimed actor revealed, "I just loved working with him. We really liked each other so much."
Where are they now?
Bishop has enjoyed a long-lasting career in the entertainment industry. After working on Broadway in musicals such as On the Town and Six Degrees of Separation, the 77-year-old actor started taking on minor roles on television.
According to IMDb, Bishop played Grace Andrews on the soap opera As the World Turns and appeared in popular series such as Murphy Brown, Hawaii Five-O, The Good Wife, and Law & Order: SVU.
In 1987, Bishop portrayed Marjorie Houseman in the film Dirty Dancing. Deadline reported the Bunheads actor is joining the cast of The Marvelous Mrs. Maisel for season four of the Amazon Prime television series.
The patriarch of the family was also a successful actor, with 136 acting credits to his name. According to IMDb, Herrmann was known for his roles in films, such as Overboard, The Lost Boys, and Annie. The father of three often played "wealthy men, political figures, millionaires/billionaires."
Herrmann died on New Year's Eve in 2014 at the age of 71 after a battle with brain cancer. Vanity Fair reported that Bishop was the only Gilmore Girls cast member who had the chance to say goodbye before his unexpected death.
Herrmann's wife, Star, admitted her husband's on-screen wife had trouble adjusting, saying, "she kept waiting for Ed to come back."