'Gilmore Girls': Which Episode Was a Failed Pilot For Future 'This Is Us' Star Milo Ventimiglia?
Twenty years after the premiere of Gilmore Girls, fans are still debating the hot topic of "Best Rory Gilmore Boyfriend." Over the course of seven seasons, Rory (Alexis Bledel) had three boyfriends – Dean Forester (Jared Padalecki), Logan Huntzberger (Matt Czuchry), and Jess Mariano (Milo Ventimiglia). Rory and Jess were off-and-on during seasons 2 and 3, but by season 4 he was gone as a main character. Many fans might not know that this was not The WB network's original plan for Jess. Instead, they were planning for Milo Ventimiglia's character to get his own spinoff.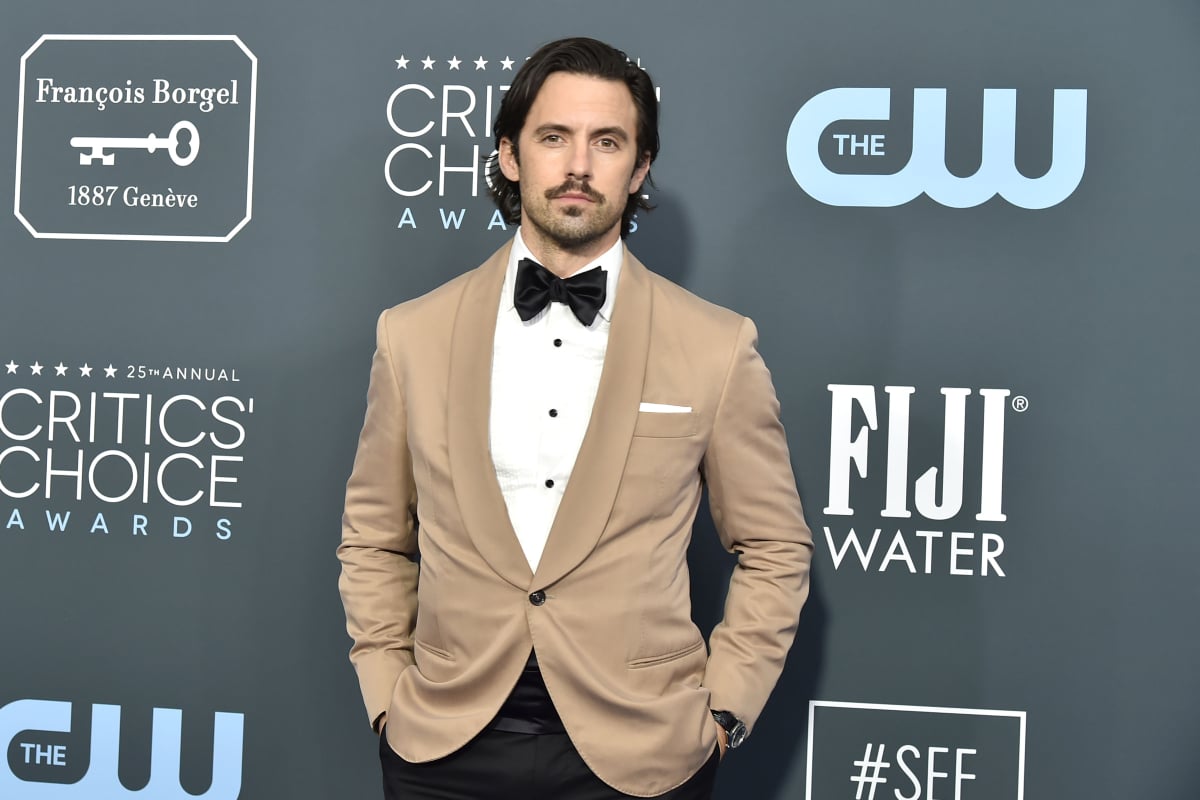 Many 'Gilmore Girls' fans believe that Jess was the right guy for Rory
Ventimiglia's Jess Mariano was the nephew of Luke Danes (Scott Patterson), and he first appeared during season 2. Jess arrived from New York after his mother sent him to live with Luke because he was "getting into trouble."
Jess was definitely the bad boy of Stars Hollow, but his intellect was on par with Rory. The two quickly became friends despite the disapproval of many. Eventually their friendship turned into something more.
However, as Cheat Sheet has previously reported, when fans watch Gilmore Girls today it's pretty clear that Jess didn't treat Rory well. He was a kid with a lot of personal and family issues. He never opened up to Rory, was rarely supportive, and was never dependable.
But when Jess returned in later seasons – and when he appeared in the revival A Year In The Life – he had grown up and come into his own. He got his life on track, and for many fans he seemed to be the perfect person for Rory to spend her life with. However, the revival indicated that Rory and Jess were nothing more than friends in their adulthood.
The WB planned a 'Gilmore Girls' spinoff starring Milo Ventimiglia
In Season 3, Episode 20 "Say Goodnight, Gracie," Jess' estranged father Jimmy (Rob Estes) unexpectedly shows up in Stars Hollow. This leads to a fight between Jess and Luke, with Luke giving Jess an ultimatum.
In the next episode, – Season 3, Episode 21 "Here Comes the Son" – Jess leaves Stars Hollow and heads to Venice Beach, California, without telling Luke or Rory. He goes to stay with his dad, and The WB planned to continue Jess' storyline in a spin-off called Windward Circle.
The story was supposed to center on Jess and Jimmy rebuilding their relationship. Jess was also going to befriend a group of skateboarders.
"Here Comes The Son" was a backdoor pilot for Windward Circle. According to The Futon Critic, the WB Network committed to six episodes and planned a premiere for midseason 2004. But, the network decided to scrap the project due to cost issues. They claimed that filming on location in Venice Beach was too expensive.
Milo Ventimiglia hit it big with the role of Jack Pearson in 'This Is Us'
Ventimiglia returned to Gilmore Girls in a handful of episodes throughout the remainder of the series. He went on to appear in a number of TV shows and movies, including starring in NBC's Heroes. Fans might also know him as Rocky Balboa Jr. from Rocky Balboa and Creed II.
In 2016, Ventimiglia landed the career-defining role of family patriarch Jack Pearson in the hit NBC drama This Is Us. In the 2019 Buzzfeed video "Milo Ventimiglia Plays With Puppies While Answering Fan Questions," the actor revealed that he has much more in common with Jack than he does Jess.
"I think it's just age right now," Ventimiglia explained. "Jess liked to read. But Jack, uh, Jack and I these days we've got a lot more in common. Like love."
When a fan asked Ventimiglia which boyfriend Rory should have ended up with – Dean, Jess, or Logan – he said, "None of the above."
"They're from the past," Ventimiglia noted. "People, Rory needs to move on forever in life."
All seven seasons of Gilmore Girls – plus the revival A Year In The Life – are available on Netflix.