'Gilmore Girls': The Worst Episode of Season 1, According to IMDb
Gilmore Girls Season 1 may have been the show's most important. It introduced viewers not only to Lorelai and Rory, but also to other beloved characters like Lane, Paris, Jackon, Sookie, Kirk, and more. Rory met her first boyfriend and established herself at a new school, while Lorelai found the man she'd almost marry.
Season 1 received pretty decent ratings, for the most part, but some episodes performed better than others. What was Gilmore Girls Season 1's worst episode?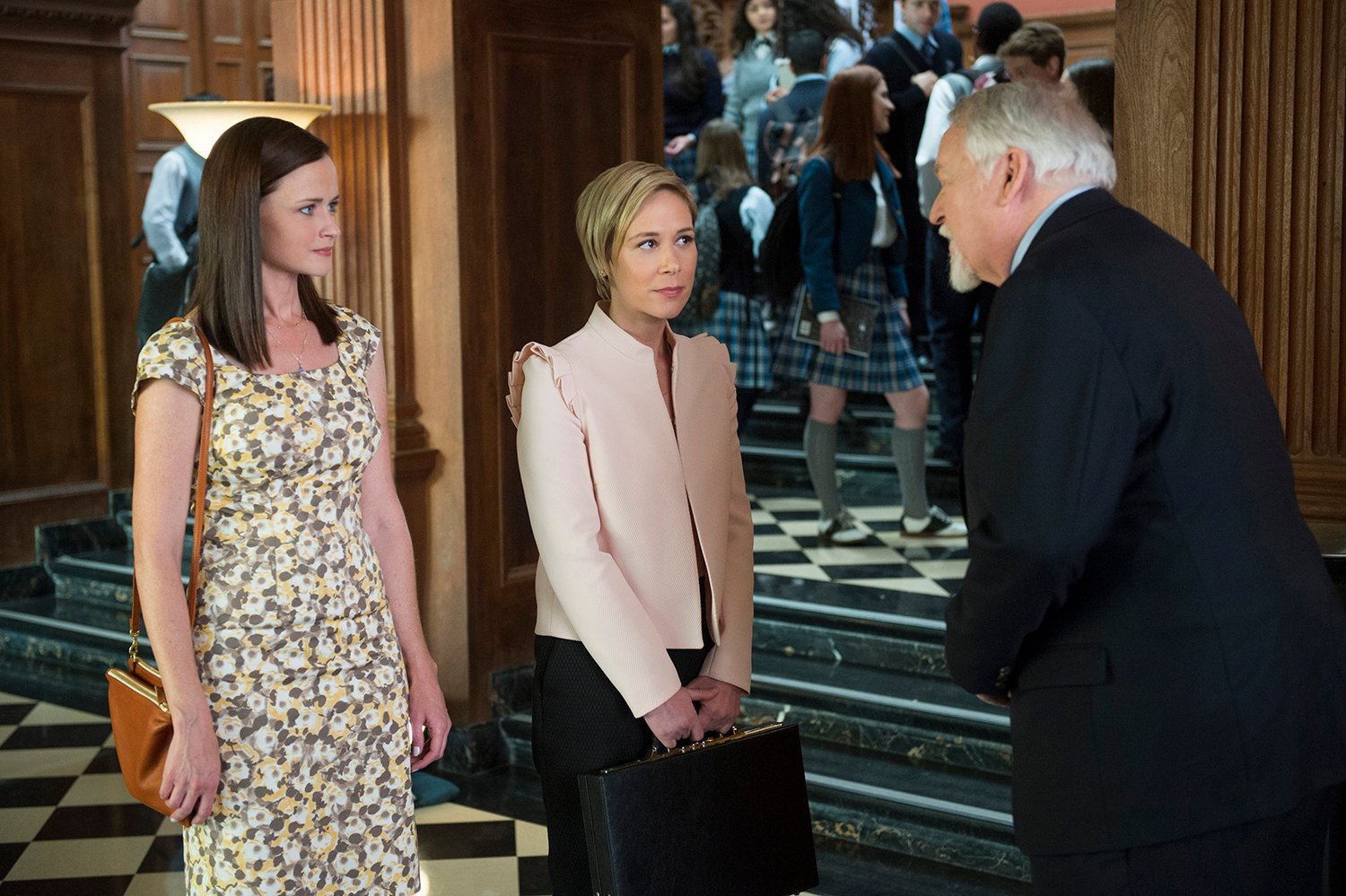 IMDb says this was the worst episode of 'Gilmore Girls' Season 1
Gilmore Girls Season 1 Episode 11, "Paris is Burning," received an average user rating of 7.8 out of 10 on IMDb. Now, given that the lowest possible score is a 1, a 7.8 isn't bad at all. Still, other episodes in the season did much better.
That particular episode saw Lorelai (played by Lauren Graham) and Max Medina (Scott Cohen) grow more serious in their relationship. However, Lorelai got spooked by how fast they were moving and started to freeze Max out. She tried to get Rory (Alexis Bledel) to return a book to Max so Lorelai could avoid seeing him, but Rory insisted that her mother talk to him.
Lorelai met up with Max at Chilton for a parent-teacher conference, where she tried to break up with him. Instead, the two shared a kiss.
Meanwhile, Paris (Liza Weil), who had been the subject of gossip at school because of her parents' divorce, saw the kiss and told fellow students. Rumors about Lorelai and Max's relationship quickly spread throughout the school, turning the attention from Paris to Rory. Lorelai's attempt to end the relationship for Rory's protection at school ended up making matters worse.
According to IMDb user reviews of the episode, some fans felt Lorelai didn't put enough thought into how Lorelai dating her daughter's teacher would affect Rory's life at school. Additionally, some users didn't like seeing Lorelai make a snappy comment at Sookie (Melissa McCarthy) about never having been in a relationship. Thankfully, the episode did have one highlight: Sookie finally asked Jackson (Jackson Douglas) on a date.
'Gilmore Girls' star Scott Patterson took issue with the Max-Lorelai storyline
IMDb users weren't the only ones who took issue with Gilmore Girls' Max-Lorelai plot. During an episode of Scott Patterson's Gilmore Girls rewatch podcast, the Luke Danes actor expressed his distaste for the way Max flirted with Lorelai. He also agreed that Lorelai didn't think of Rory when she started dating Max.
At the time of this writing, Patterson is just a few episodes away from his review of "Paris is Burning." What will the actor have to say about Gilmore Girls' worst season 1 episode? Check out I Am All In on Apple Podcasts, iHeart Radio, or Spotify to find out.
What was the best episode of the season, according to IMDb?
On a more positive note, Gilmore Girls Season 1 also included a more successful episode: "Rory's Dance," episode 9. This one received an average user rating of 8.8 out of 10 on IMDb.
In "Rory's Dance," Rory and Dean (Jared Padalecki) attended Rory's first dance at Chilton, much to the dismay of Paris and Tristan (Chad Michael Murray). Tristan, who secretly had feelings for Rory, argued with Dean during the dance and tried to fight him. Rory and Dean decided to leave the event and ended up at Miss Patty's Dance Studio in Stars Hollow. They fell asleep reading one of Rory's books and accidentally spent the night there.
Meanwhile, at home, Lorelai spent the night on the couch with a back injury. Her mother, Emily (Kelly Bishop), insisted that she stay with Lorelai to take care of her. The two woke up the next morning to find that Rory didn't come home, which ignited a fight between Emily and Lorelai. When Rory arrived, Lorelai expressed how disappointed she was in her daughter, leading to another argument.
Despite the serious nature of the episode, many fans praised the cast's acting. Others enjoyed the funny dialogue between Lorelai and Emily and the rare moment when Emily showed her motherly side.
RELATED: 'Gilmore Girls': Matt Czuchry Likes How The Series Ended