'Gilmore Girls': The Worst Episode of Season 2, According to IMDb
Gilmore Girls Season 2 marked turning points for a few characters. Sookie St. James (Melissa McCarthy) and Jackson Belleville (Jackson Douglas) got married, Rory Gilmore (Alexis Bledel) met Jess Mariano (Milo Ventimiglia), and Lorelai Gilmore (Lauren Graham) briefly reunited with Christopher Hayden (David Sutcliffe).
Many fans loved the season's major moments. On IMDb, the majority of season 2's episodes received an 8 out of 10 rating or higher. However, one episode stood out with a rating just above 7.5. Which Gilmore Girls Season 2 episode did fans deem the worst on IMDb?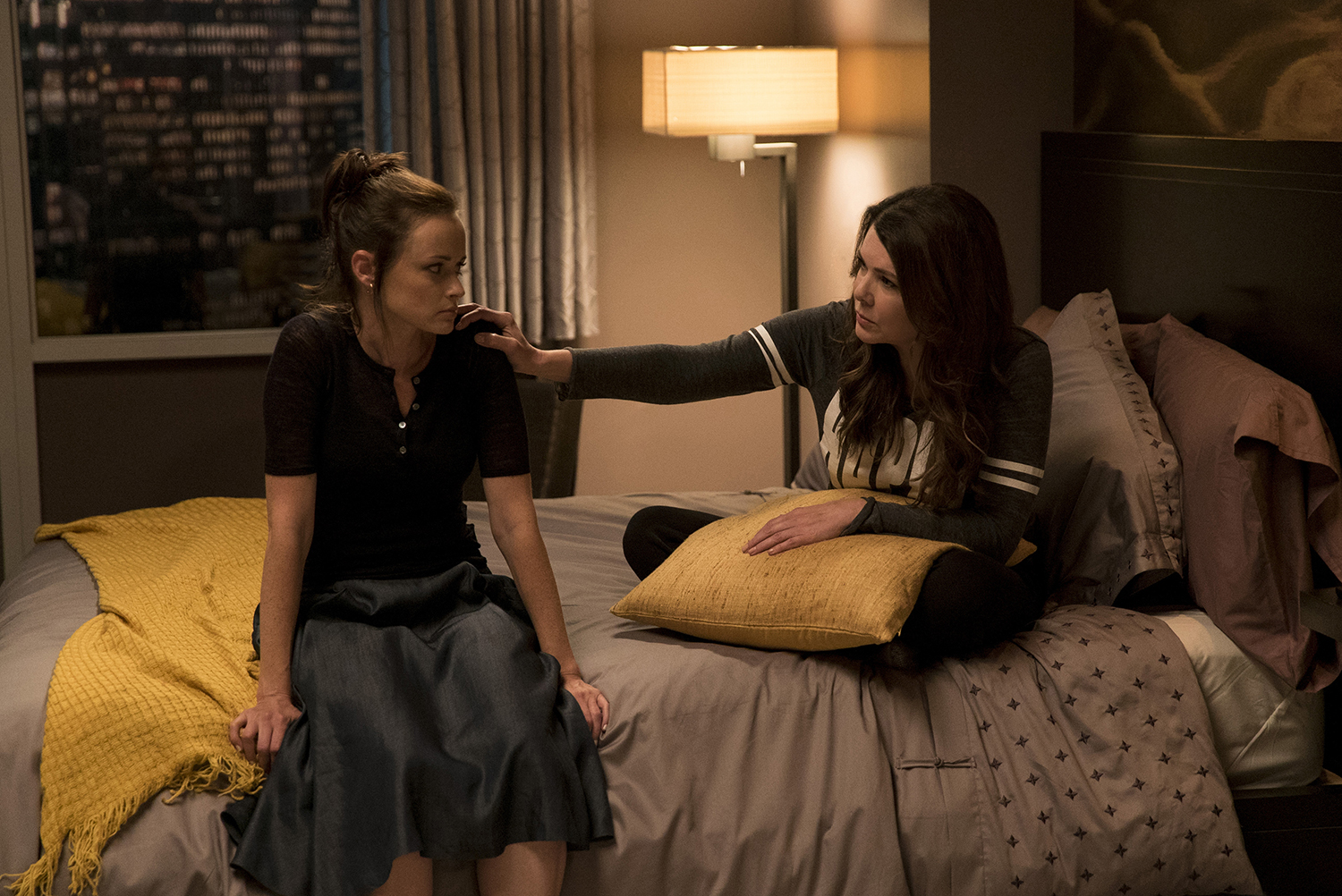 'Gilmore Girls' Season 2 Episode 11 has the lowest rating on IMDb
Season 2 episode 11, titled "Secrets and Loans," received an average IMDb user rating of 7.7 out of 10. In this episode, Lorelai discovered that she and Rory had termites in their Stars Hollow, Connecticut, home. Lorelai worried about how she would afford to fix the damage, but she refused to ask Emily Gilmore (Kelly Bishop) for help.
Despite Lorelai's pleas to keep the situation under wraps, Rory told Emily about the money troubles, which caused a fight between Lorelai and Rory. Rory insisted that her mother was only being stubborn, while Lorelai said she could handle the problem herself.
Meanwhile, Emily arranged for a meeting with Lorelai and Emily's banker friend, knowing Lorelai would need a co-signer for a loan. Lorelai reluctantly asked her mother to co-sign, but she knew Emily would likely want something in return. Emily insisted she only wanted to co-sign as a favor to her daughter.
Back in Stars Hollow, Rory discovered that Lane Kim (Keiko Agena) became a cheerleader without telling her. Lane felt Rory passed too much judgment on her for the decision, so the best friends argued. At Chilton, Rory dealt with Paris Geller (Liza Weil) pestering her about wanting to know Rory's PSAT scores.
Many fans disliked the conflict between Lorelai and Rory
In a fan discussion of "Secrets and Loans" on Reddit, many users said they disliked Lorelai and Rory's argument about their finances.
"If Lorelai thinks Rory has no right to question whether the bills are getting paid, then she needs to not talk to Rory about how she can't pay the bills," one person wrote in the thread.
"Ugh, couldn't stand the Lorelai-Rory conflict here. Lorelai had no excuse to get so upset at Rory for mentioning the issue to Emily," another user added. "I mean I get it, Lorelai is all about being independent from her parents (except for Chilton, Yale, etc etc), but the house is Rory's home too and Lorelai had no leads on saving it. Rory doesn't deserve the stress of worrying about being homeless just to salvage her mother's pride."
Additionally, some fans took issue with the fight between Lane and Rory, as it seemed out of character for the two.
"Rory is ridiculously offended when she finds out about Lane being a cheerleader, and Lane is ridiculously defensive," one user wrote.
"I hate this episode. It's one of my bottom few. Rory seems out of character with Lane and the cheerleading. Lorelei is being stupidly stubborn when someone is just trying to help her out," one user added.
What was the best episode of 'Gilmore Girls' Season 2, according to IMDb?
It's only fair to take note of season 2's most popular episode among fans, as well: the finale. Episode 22 was the only one of the season rated 8.8 out of 10 on IMDb.
The season finale featured plenty of twists. Christopher learned of Sherry's pregnancy and went back to her, while Jess reappeared at Sookie's wedding. Rory kissed Jess and decided she needed time away from town.
On Reddit, some fans said this was their favorite episode of the series because of Jess and Rory's kiss. Others praised Graham for the way she portrayed Lorelai's reaction to the news of Sherry's pregnancy.
"There's just this nice feeling of 'you can't always get what you want' sadness which leaves you wanting more show, without a silly forced cliffhanger that leaves the plot dangling until the next season," one fan said.