'Gilmore Girls': Would Matt Czuchry Return as Logan Huntzberger in a Second Revival?
With all signs pointing to a second revival of 'Gilmore Girls' fans are wondering if Matt Czuchry will return as Logan Huntzberger. Find out more!
Gilmore Girls: A Year in the Life saw the return of Matt Czuchry as the wild and often-sweet Logan Huntzberger. His storyline in the four-part revival season left fans with more questions than answers about the fate of Rory Gilmore and Logan's relationship. Could the resident wild child return for a second revival season?
Is A Year in the Life returning for a second season?
There is no set word on whether or not a second season will happen, but over on Twitter, Netflix is giving fans hope. The streaming giant tweeted out a picture of both Logan and Rory's boyfriend in the revival, Paul. In the photo, fans are asked where an 8th-grade science fair is when you need one, referring to the season 6 story arc in which Luke finds out he has a daughter. The original post was sent out in 2016, but it still seems relevant.
Ted Sarandos, the chief content officer for Netflix, has also been quoted as saying that they are in talks with the writing team behind the beloved series, and discussions are ongoing, according to Morning Picker. Little else is known about the series, including its release date. What we do know is that nothing is currently being filmed, but the Twitter post does indicate that the paternity of Rory's baby will probably be the main focus.
Will Matt Czuchry make another appearance?
If the masterminds behind Gilmore Girls do come back for a second season, it seems as though Logan will play a major role in the series. So, does that mean Matt Czuchry will return to reprise the role? No one is sure just yet. Czuchry, back in 2018, said he hadn't heard anything about any upcoming work, according to UPI, but that doesn't mean he isn't up for it if it does happen. He has openly admitted that there is more story to tell.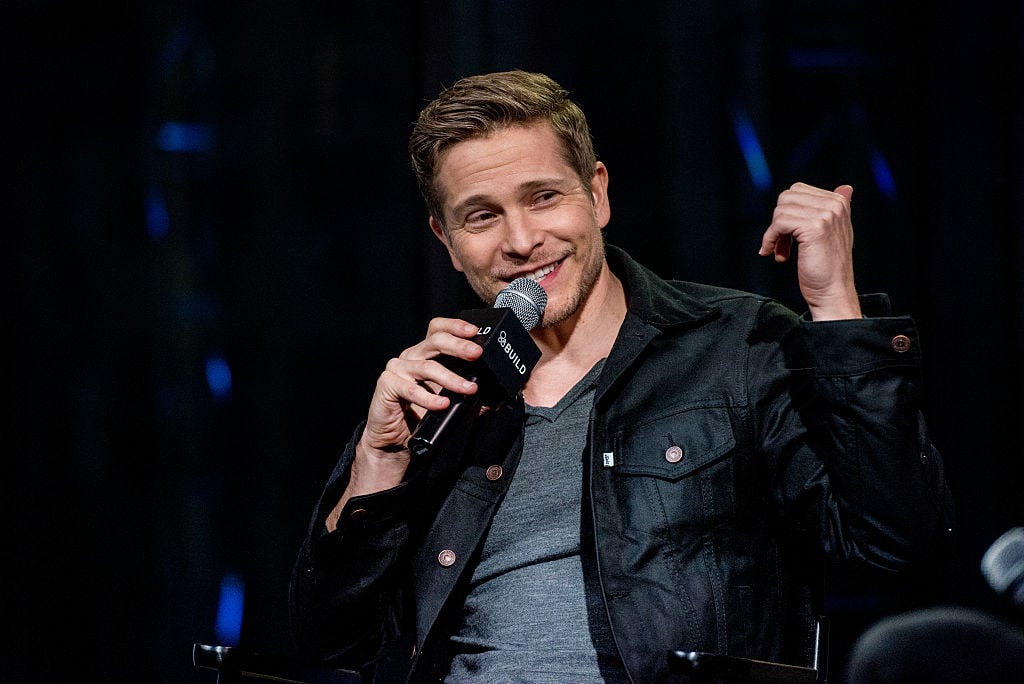 Right now, Czuchry is busy with other projects. He is working on The Resident, a fox drama that focuses on the lives of several doctors as they work in a fast-paced hospital setting. The third season of the series is one of the network's lowest-rated scripted series, but there is no word on whether Fox will continue to carry the series, according to TV series finale.  
Is Logan the father of Rory's baby?  
At the end of the first revival season, fans learn that Rory is pregnant. Who the father of that child seems pretty up in the air. Rory never reveals that information, but many fans assume her desire to speak to her father, Christopher Hayden, about the situation, means Logan is actually the father of her child. After all, Logan shares many of Christopher's personality traits, and the situation between Rory and Logan is just as complicated as the situation between Lorelai and Christopher always was.
One can assume that if Czuchry reprises his role once again, that he'll play a significant role in how things unfold. If he is the father of Rory's child, fans will probably see the pair figuring out where to go from here. In the revival, the former couple had a friends with benefits agreement, while Logan was engaged to the never-seen Odette, and Rory was involved with the very forgettable, Paul.
Could a second revival focus on how the pair work through the drama of an unexpected child? It could go that way, although no one is speaking about the content of a second revival just yet. In fact, we aren't even sure if it is going to happen. If Logan isn't the father of Rory's baby, and instead it's Paul or the unknown Wookie, Logan's role may be pretty insignificant if he appears at all.