'Gilmore Girls: A Year in the Life': Scott Patterson Says Revival Has the 'Best Scenes' Between Him and Lauren Graham
Gilmore Girls has many standout scenes featuring Luke Danes and Lorelai Gilmore (Lauren Graham). But in Scott Patterson's opinion, the actor who plays Luke, it's the TV show's Netflix revival where their "best scenes" take place.
Fans of 'Gilmore Girls' love the episode where Luke and Lorelai kiss for the first time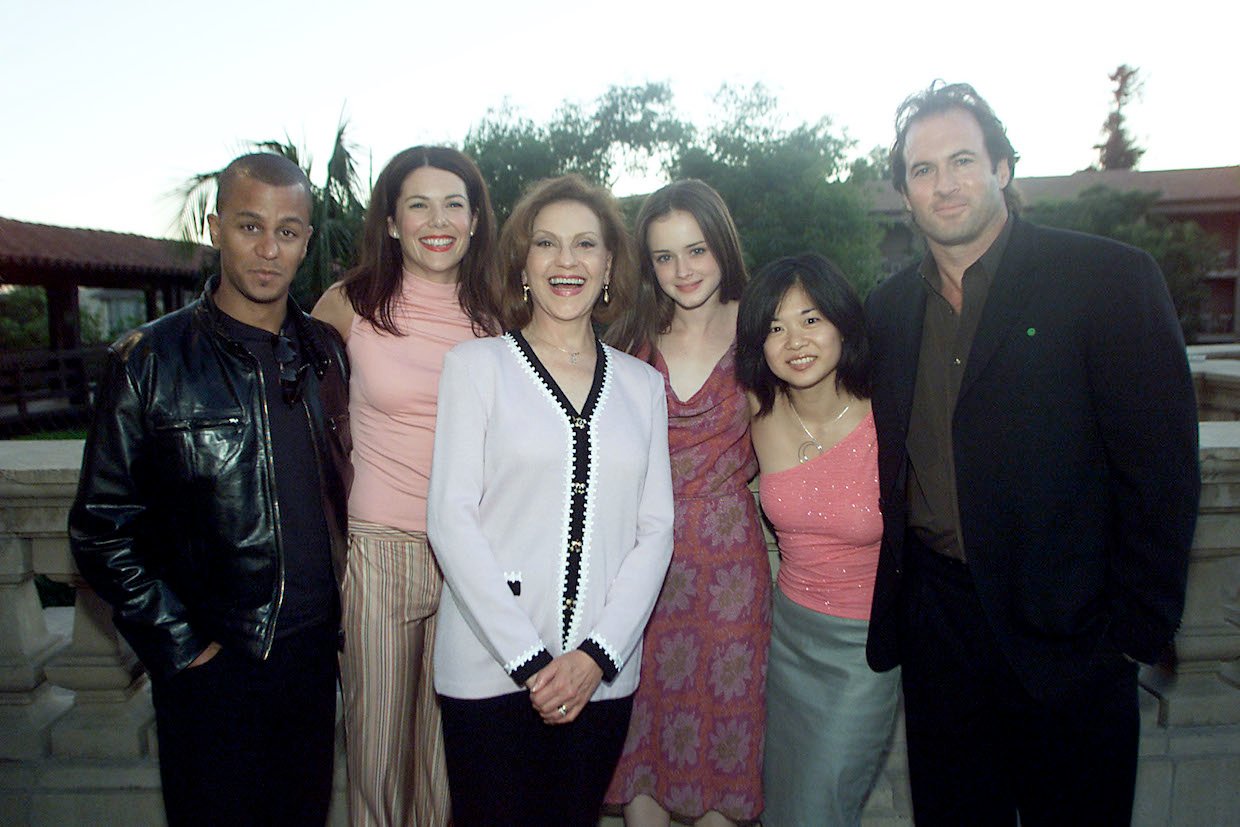 Fans waited four seasons for Luke and Lorelai to be together, the show's will-they-or-won't-they couple. The season finale marked a major shift in their relationship. They realized their feelings for each other and went from friends to something more. 
Lorelai and Luke famously kissed at the Dragonfly Inn during Gilmore Girls Season 4 Episode 22: "Raincoats and Recipes." One of the major moments in Luke and Lorelai's love story, that particular Gilmore Girls episode is the best, according to reviews on IMDb. 
While fans of Gilmore Girls love the episode for Luke and Lorelai's first kiss, Patterson has his own pick for standout scenes between him and Graham. 
Scott Patterson says 'Gilmore Girls' revival has 'best scenes' he and Lauren Graham have ever done together 
Gilmore Girls: A Year in the Life has the "best scenes" between Lorelai and Luke, according to Patterson. Specifically, the two's kitchen scenes. 
"Those scenes in the kitchen there — there were a couple in the kitchen, right? — that were pretty explosive," Patterson told Vulture in 2016. "Those scenes to me, those were the best scenes that we've done together. In the entire series. I quite enjoyed doing those scenes."
The actor continued, saying at the time he hadn't watched the scenes but in the moment he knew they were something special. 
"'m very eager to see those scenes," he said. "I haven't seen them yet, but I remember doing it and thinking, 'Wow, that was … We did some pretty good work there.'"
Luke Danes wasn't supposed to be a major character on 'Gilmore Girls'
When Patterson auditioned for the role of Luke he didn't think he'd get the part let alone become a major character on Gilmore Girls. He of course landed the role but only a guest spot. However, originally, the character of Luke wasn't part of the show at all.
It's hard to imagine Gilmore Girls without Luke. He's a major character in the show and a big part of both Lorelai and Rory's lives. Initially Luke was a woman named Daisy. Amy Sherman-Palladino, the creator of Gilmore Girls, added Luke after being told the show was too "female-heavy." As a result, she made the character of Daisy a man and kept the dialogue the same. 
Watch Gilmore Girls: A Year in the Life on Netflix to see Luke and Lorelai in what Patterson considers their best scenes together.