Gina Carano's Controversial Tweets Haven't Ruined All Fans' 'Mandalorian' Excitement Yet
The Mandalorian actor Gina Carano recently posted controversial tweets and Instagram stories that troubled Star Wars fans.
The Mandalorian was one of the biggest hits of 2019, and its success helped turn Disney+ into one of the most successful streaming services in the world.
Disney was also really smart since it ordered a second season of the show really quickly, and this is why season two of The Mandalorian is set to premiere in late October 2020. Star Wars fans are extremely excited for this for a lot of reasons, as there was a lot to love with the first season of the show.
However, the COVID-19 pandemic has revealed a more controversial side of Gina Carano, who has a major role on the show. Despite that, fans are still excited for her to return on season two. 
Gina Carano in Season 1 of 'The Mandalorian'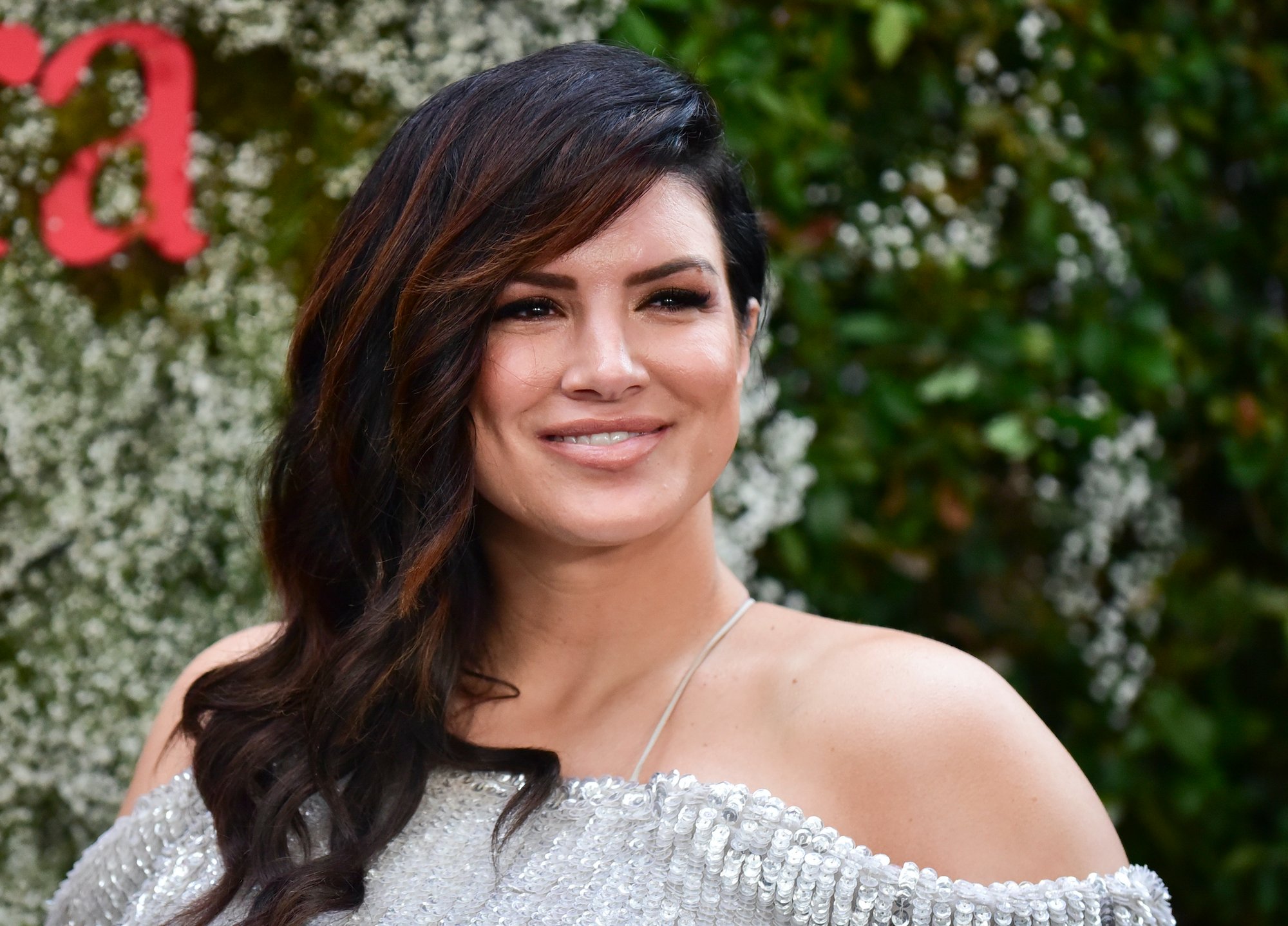 While the show primarily focuses on the adventures of Mando and Baby Yoda, it also has plenty of interesting side characters. Carano's character, Cara Dune, is one of the more interesting side characters, as she was a veteran of the Galactic Civil War. 
She used to be a rebel shock trooper, and they were some of the toughest soldiers on the frontlines of the war.
As a result, she naturally became one of the toughest mercenaries in the galaxy after the war was over. This made her a valuable ally to Mando and Baby Yoda, as she ultimately helped them escape from their pursuers.
At the end of Season 1, Mando and Baby Yoda go off on their own adventures, while Dune and Carl Weather's character, Greef Karga, team up to go on their own separate adventure. 
Gina Carano returns on Season 2 of the show
As fans on Reddit discussed, despite the gang going on their separate ways at the end of the first season, they seem to reunite in the second season. It's not very clear what will happen with Dune and Karga, but it's possible to make some inferences.
Since Carano, who used to be a mixed-martial-arts fighter, was brought on the show to portray some high-level hand-to-hand combat, her character will likely get into some epic fights again. 
Star Wars fans also talked about the fact that, due to new castings, a lot of fan-favorite characters will join the show in its second season. It's not clear how those characters will do that, nor is it clear what they'll actually do on the show, but nonetheless, fans are excited for them.
And of course, there's everyone's favorite character of Baby Yoda, who's also making a return to the show. Everyone's excited to see more Baby Yoda.
Gina Carano's controversial tweets haven't done much damage, though
Like MSN reported, Carano recently tweeted about COVID-19 and how the government has been handling it. According to MSN, she cares deeply about personal freedoms, and she talked about how the government should allow businesses and churches to reopen.
Obviously, this was a controversial statement for some Star Wars fans.
On Reddit, after some fans praised Carano's beauty, one fan replied, "Isn't she a covid denier?" A Star Wars fan even wrote that Carano: "brings her corner of the show down and thus the whole show."
Another fan defended Carano's tweets by saying that it was just a "dissenting opinion," while other Star Wars tried to separate the art from the artist.
Regardless, Carano's controversial tweets don't seem to have phased many Star Wars fans, as most fans are just excited to see new content coming out during a pandemic.
Many Star Wars fans on Reddit seem to either not know about Carano's tweets or they simply don't care about them.