How Much Does Gina Rodriguez Make For 'Jane the Virgin'?
'Jane the Virgin' star Gina Rodriguez brings in a solid salary for the CW series. Here's what she makes per episode for the dramedy ending in 2019.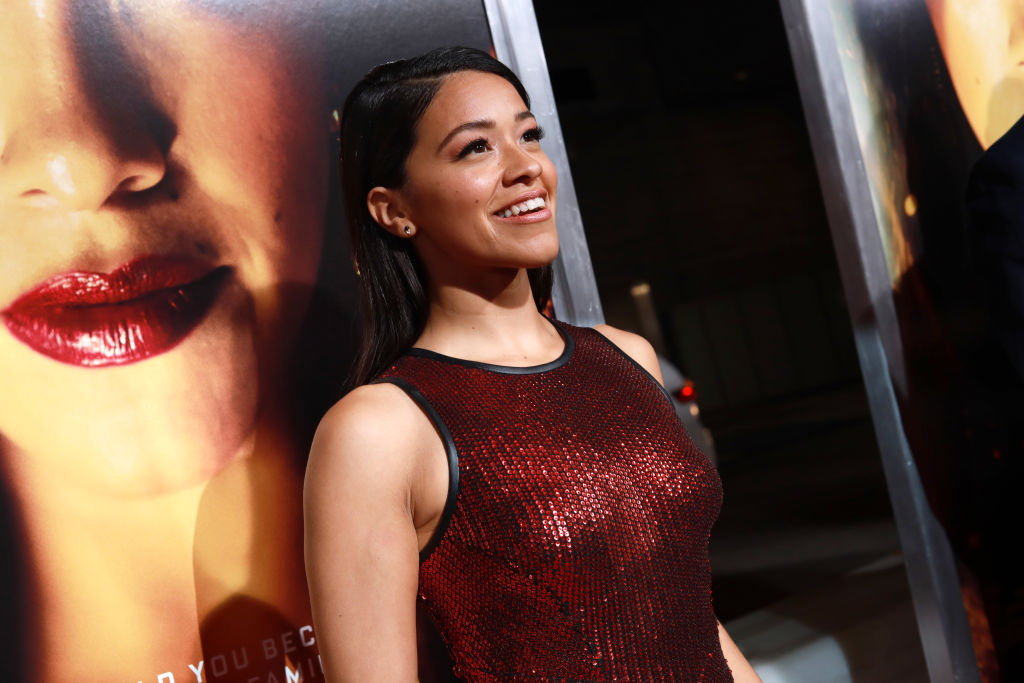 One of the most popular stars on TV right now is Gina Rodriguez. The actress has been starring on the CW hit Jane the Virgin, a self-aware telenovela with a modern twist. The series is a critic and fan favorite, and Rodriguez has even won a Golden Globe for her performance Jane Gloriana Villanueva, a young woman who is artificially inseminated and chooses to have the baby. Here's what she makes for the show, and how her career is shaping up.

Who is Gina Rodriguez?

Rodriguez is a Chicago native. Both of her parents are Puerto Rican. Rodriguez grew up dancing and performing, and graduated from NYU with a BFA. Prior to landing the lead role on Jane the Virgin, Rodriguez appeared on Army Wives, Happy Endings, and The Bold and the Beautiful. She received awards for her starring role in the film Filly Brown.

The show is on its last season

In 2019, Jane the Virgin's fifth and final season will air. The premiere episode airs on Wednesday, March 27 on the CW. There will be a total of 19 episodes in the final season, which looks as though it will end around July 31, 2019. If this sounds like an odd number of episodes, it's because it will bring the total to exactly 100. This was supposedly always creator Jennie Snyder Urman's plan.

How much does Rodriguez make for Jane the Virgin?

Rodriguez began playing the role of Jane in 2014. That year, it was reported by TV Guide that she was making $40,000 per episode. By 2016, that number had increased to $60,000. Despite the increase, Rodriguez was the lowest paid comedy star on TV at the time.

What she says about the wage gap

The actress has brought up this discrepancy in pay multiple times before. In 2015, after her Golden Globe win, she said she wants "to change the idea of minorities in the media," adding, "This isn't about racism. It's about money." She made discussing the pay gap for women a priority in interviews.

However, she later came under fire for supposedly dragging other women of color, specifically black women, down while trying to lift up Latinas. "Where white women get paid more than black women, black women get paid more than Asian women, Asian women get paid more than Latina women, and it's like a very scary space to step into," she was quoted as saying.

Rodriguez's net worth

Though she isn't making a lot per episode compared to many of her peers, Rodriguez is doing all right for herself. Her net worth is estimated to be around $5 million. This also factors in her many other projects — and she has been very busy recently.

In 2018 alone, Rodriguez appeared in one major film (Annihilation, opposite Natalie Portman and Oscar Isaac), voiced two supporting characters on popular animated series (Big Mouth and Elena of Avalor) and guest starred on the popular sitcom Brooklyn Nine-Nine. This year is also shaping up to be a big one for her: Her new film, Miss Bala, is out, as is her animated Netflix series, Carmen Sandiego, in which she voices the eponymous character. She also has two films scheduled for release later in 2019.