'Ginny & Georgia': 3 Questions Fans Need Answered in Season 2
Ginny & Georgia fans are eagerly awaiting season 2 after the first season dropped plenty of cliffhangers and twists. At the time of this writing, there's no word on when the Netflix drama will continue. However, many fans already have a list of questions that need to be addressed in the next installment. Here's what we need to know in Ginny & Georgia season 2.
[Spoiler alert: The following story contains spoilers for Ginny & Georgia Season 1.]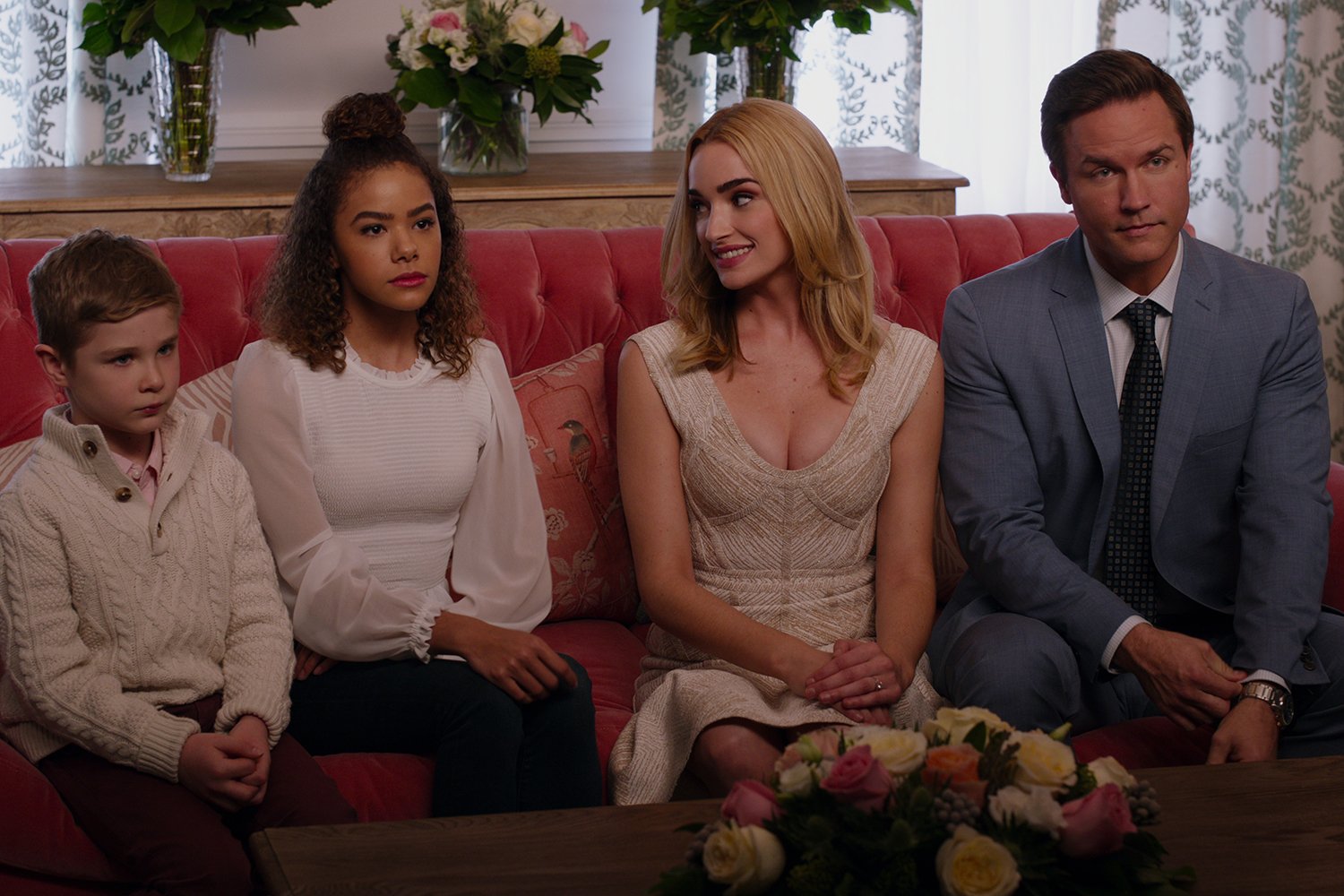 1. Where are Ginny and Austin running to?
In the eventful season 1 finale, private investigator Gabriel (played by Alex Mallari Jr.) discovers that Georgia (Brianne Howey) killed her ex-husband, Kevin, by poisoning him with a wolfsbane plant. He confronts Ginny (Antonia Gentry) and tells her his theory about her mother, and Ginny realizes that Georgia likely committed the crime because Kevin had been sexually assaulting Georgia.
Feeling angry at her mother's behavior and perhaps worried for her and little brother Austin's (Diesel La Torraca) safety, Ginny heads home and packs a bag to run away. The final moments of the episode show Ginny and Austin riding off on a motorcycle after burning the wolfsbane in the fireplace.
Unfortunately, Ginny never reveals where she and Austin will go, leaving fans to speculate about the trip. How far will they travel? Does Ginny have an idea of where she's going? Will Georgia try to find her children?
Gentry has her own theory about where Ginny and Austin are headed, and it actually makes sense. She told TVLine that she thinks Ginny and Georgia Season 2 will see the pair with Ginny's father, Zion (Nathan Mitchell).
"When she's packing her bag, she grabs the book that Zion gives her, and if you were paying attention when Zion arrives and is giving her the book, you know that he included an address," she said. "I'm thinking it's pretty reasonable to assume that Ginny might be headed toward Zion, but I don't want to tell people what to think, even though the clues are all there."
2. Will Georgia's past catch up with her?
Ginny & Georgia Season 1 explored Georgia's life prior to living in Wellsbury, Massachusetts via a series of flashbacks. As it turns out, the young mother has a bit of a dark past. So far, fans know that Georgia ran away from an abusive living situation when she was a teen. She joined a biker gang and met Zion in a bar. Georgia later got pregnant with Ginny and, when Zion's parents want to adopt the baby, she ran away once again.
Georgina then found a job at a shady hotel and started a gambling ring. She married the hotel owner but found him controlling and later killed him. She grew older and married Kevin before ultimately taking his life.
When Georgia and her children arrive in Wellsbury, she does everything in her power to avoid her past coming back to haunt her. However, now that Gabriel knows about her murdering Kevin, it seems her story is unraveling. Will her new husband, Mayor Paul (Scott Porter), find out about her past? Will she go to even further lengths to protect herself and her family?
3. What will happen to MANG in 'Ginny & Georgia' Season 2?
When Ginny drives off, she leaves behind not only her mother's dark past, but also her own drama with her friends and former boyfriend. Throughout the first season, Ginny explores a potential romantic relationship with her neighbor, Marcus (Felix Mallard), who happens to be the brother of her close friend Maxine (Sara Waisglass). However, at the same time, Ginny has a serious relationship with Hunter (Mason Temple).
In the final episodes, Maxine finds out from Marcus's phone that he and Ginny have been seeing each other behind her back. This causes a major rift between Maxine, Abby (Katie Douglas), Norah (Chelsea Clark), and Ginny (collectively known as MANG). Maxine gets angry at Abby for not telling her about Marcus and Ginny despite finding out days prior. Abby tells Hunter that Ginny had been cheating on him, causing them to break up.
Maxine and Norah stop speaking to Abby and Ginny, while Abby isolates herself. For now, it seems that MANG has broken up. Will these close friends work out their differences while Ginny is away? If Ginny does return, will she be able to clean up the mess that she left behind and rejoin MANG?
RELATED: 'Ginny & Georgia' Star Explains Why She's 'Pissed' Over the Finale