'Ginny & Georgia' Star Hints Where Ginny and Austin are Headed
Ginny & Georgia left fans with a major cliffhanger. The Netflix show ended its debut season with Georgia's kids riding off into the night on a motorcycle. Ginny didn't reveal where she was headed with Austin. But the series lead star, Antonia Gentry, did hint where fans could find the answer.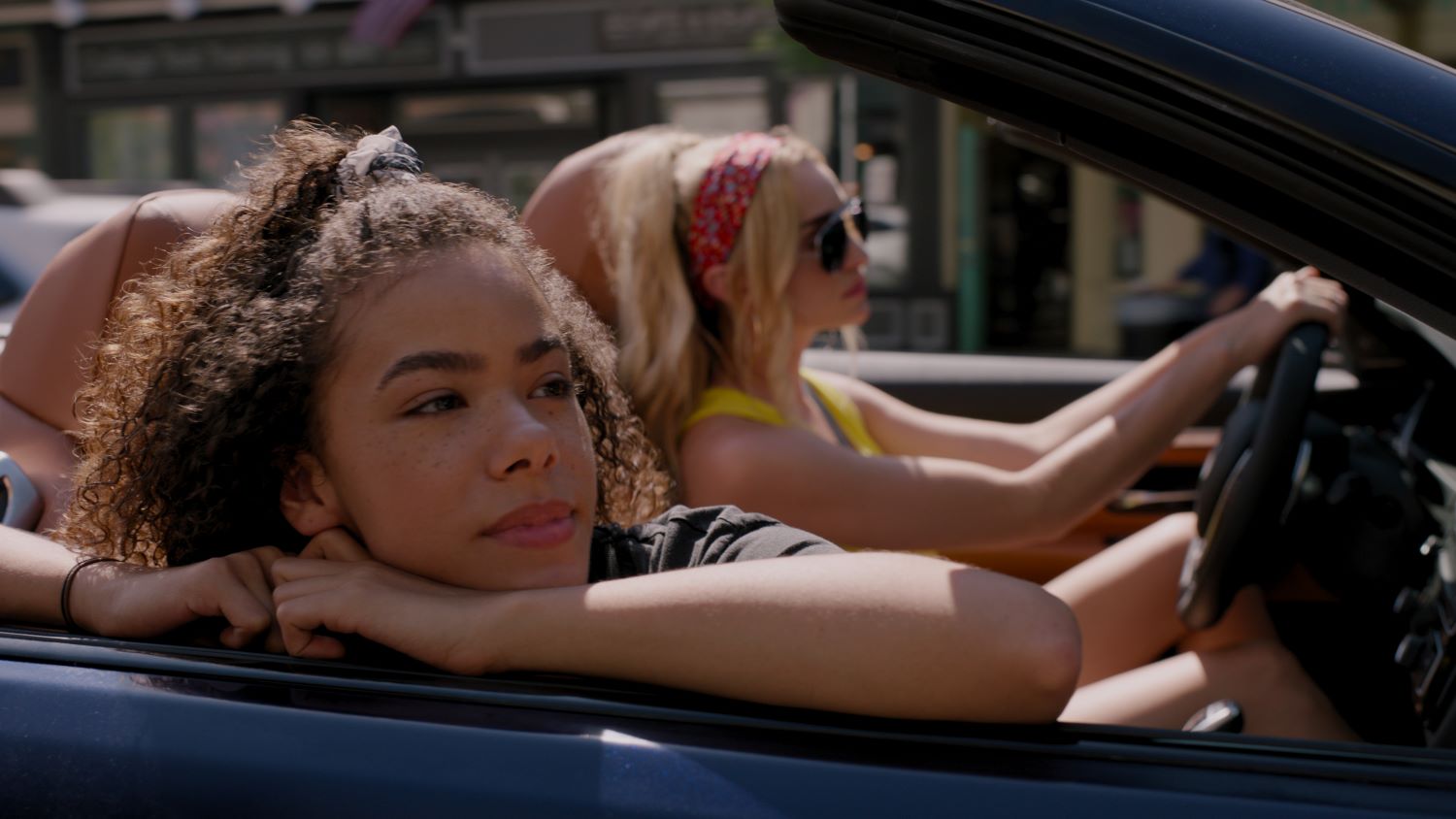 What is 'Ginny & Georgia' about?
Ginny & Georgia follows Georgia Miller (Brianne Howey), an ambitious single mom, her 15-year-old daughter, Virginia, aka Ginny (Antonia Gentry), and her young son, Austin (Diesel La Torraca). The family moves from Texas to an affluent neighborhood in Wellsbury, Massachusetts, after Georgia's second husband dies in a car accident.
While Ginny tries to settle into her new high school, Georgia romances the new mayor while serving as his new campaign adviser.  Ginny starts making friends, but she feels held back by Georgia and her life choices. Eventually, Georgia's checkered past, which includes murder, comes back to haunt her. 
When Ginny realizes that her mother was responsible for her stepfather's death, she takes her little brother and heads out of town. Meanwhile, a newly engaged Georgia is celebrating the mayor's reelection and has no clue that her kids have run away.  
Where are Ginny and Austin going?
In the last scenes of the Ginny & Georgia finale, Ginny tells Austin that she's leaving because she now knows how dangerous her mom is. After Austin agrees to go with her, the siblings get on a motorcycle and ride off into the sunset.  
But Ginny doesn't disclose where she's going, leaving fans wondering what she has planned. In the After Show special on Netflix, Antonia Gentry suggested that one of the items Ginny took with her hint at where she's going.

We know that Ginny put on her mom's old Blood Eyes Atlanta biker jacket, which could mean she's heading down to Atlanta. It's not clear why, but Ginny could be looking for more information about Georgia's past life. 
When will 'Ginny & Georgia' season 2 be on Netflix?
Ginny & Georgia premiered on Feb. 24. And after binging the entire season, fans wonder if and when the series will return to Netflix for season 2. 
Unfortunately, there is still no word on a new season. Netflix usually waits a few months before renewing its original series. So, there is a chance fans will hear something definitive by Spring. 
However, despite the uncertainty, showrunners Debra J. Fisher and Sarah Lampert are already mapping out a new season. And when talking to Oprah Magazine, Lampert revealed that they hope Netflix will renew the series. 
"Season one really did feel like a season one," Lampert said. "We just started uncovering some of the layers for all characters, across the board, that we want to dive into. [Debra] and I are hoping we get the chance."
The debut season of Ginny & Georgia is currently streaming on Netflix.