'Girl Meets Farm': Molly Yeh's Chocolate Peanut Butter Oatmeal Muffins Are a Make-Ahead Breakfast Pick-Me-Up
Molly Yeh shared a recipe for Chocolate Peanut Butter Oatmeal muffins that combine her favorite breakfast tastes into an on-the-go meal.
Breakfast is one of the most important meals in the Hagen household, where Food Network star Molly Yeh, husband Nick Hagen, and daughter Bernie enjoy all types of savory and sweet meals. As a mother of one with another child on the way, Yeh relies on meals that can be made ahead and served in a flash without sacrificing either nutrition or taste. A family favorite is Chocolate Peanut Butter Oatmeal Muffins, which are sweet and tasty, and the perfect way to start the day.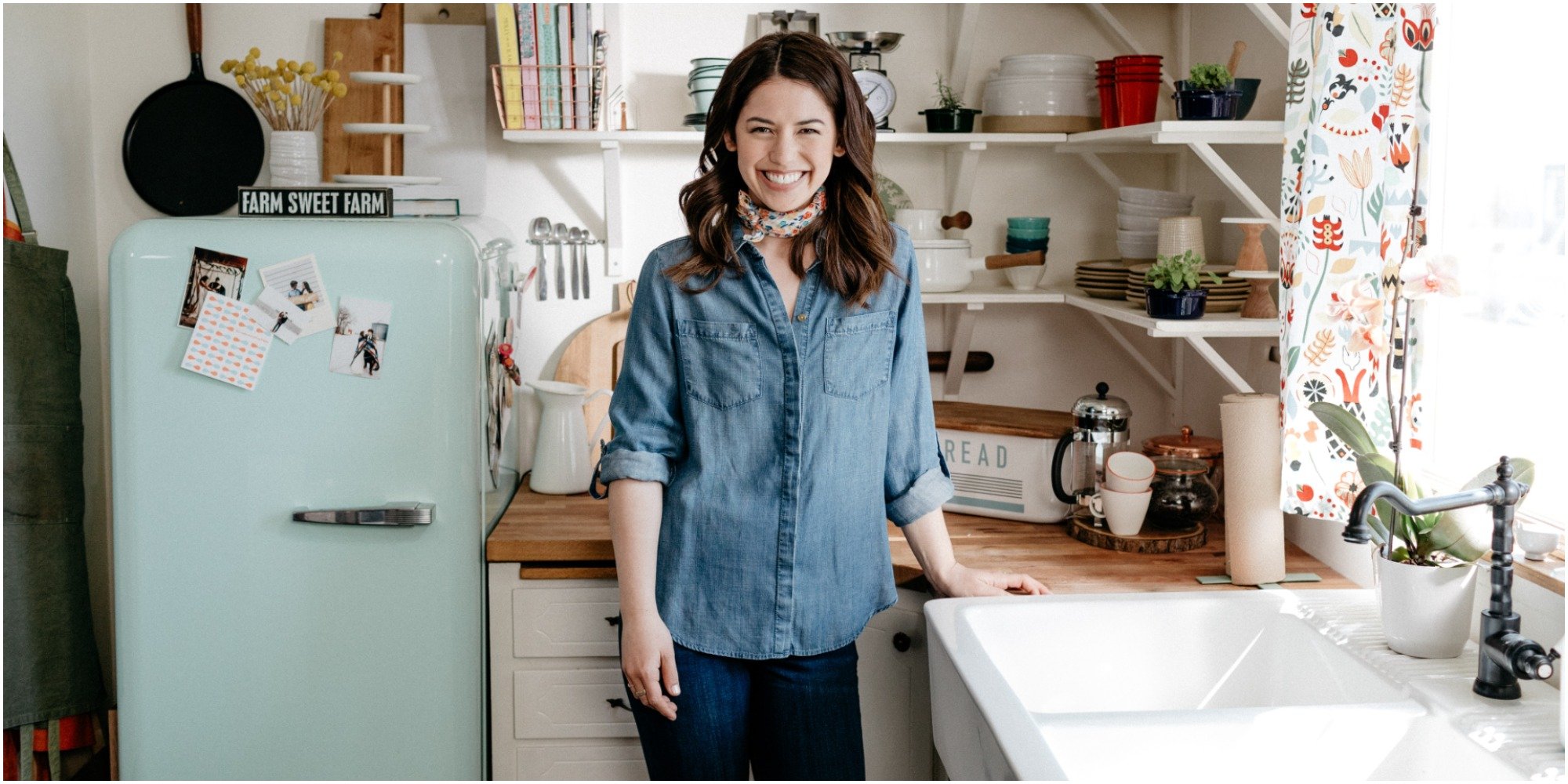 Peanut Butter is a family favorite snack
During an episode of Girl Meets Farm, Yeh admitted that peanut butter is a favorite snack in her household. It is loaded with protein and easy to eat.
Yeh uses peanut butter in many of her baked goods, giving them that distinct flavor while amping up the umami factor of most baked desserts.
Thus far, Yeh has used peanut butter in her recipes for chocolate bars, a party-trick peanut butter cake, and snack cakes.
In her cookbook Molly on the Range, Yeh features a recipe for a delicious treat she calls Party-Trick Peanut Butter Cake which is "tasty with the least amount of effort."
Chocolate Peanut Butter Oatmeal Muffins are an on-the-run meal
On her blog, My Name is Yeh. She said she should bake oatmeal muffins in preparation for her daughter's birth.
"Oatmeal to help with lactation. Muffins because they're quick and easy to thaw from frozen. Also, you can eat them with one hand," Yeh wrote.
Yeh admitted she loves oatmeal. She generally enjoys peanut or almond butter, cinnamon, berries, dark chocolate, and assorted seeds.
This particular recipe came from Yeh's love of that specific breakfast combination.
Its ingredients include rolled oats, whatever milk you have on hand, flour, whole wheat flour, and baking powder.
Also added are cinnamon, salt, unsalted butter, unsweetened peanut or almond butter. The final ingredients are vanilla, eggs, maple syrup, dried fruit, dark chocolate, unsweetened coconut flakes, and seeds.
Molly Yeh called this recipe 'versatile'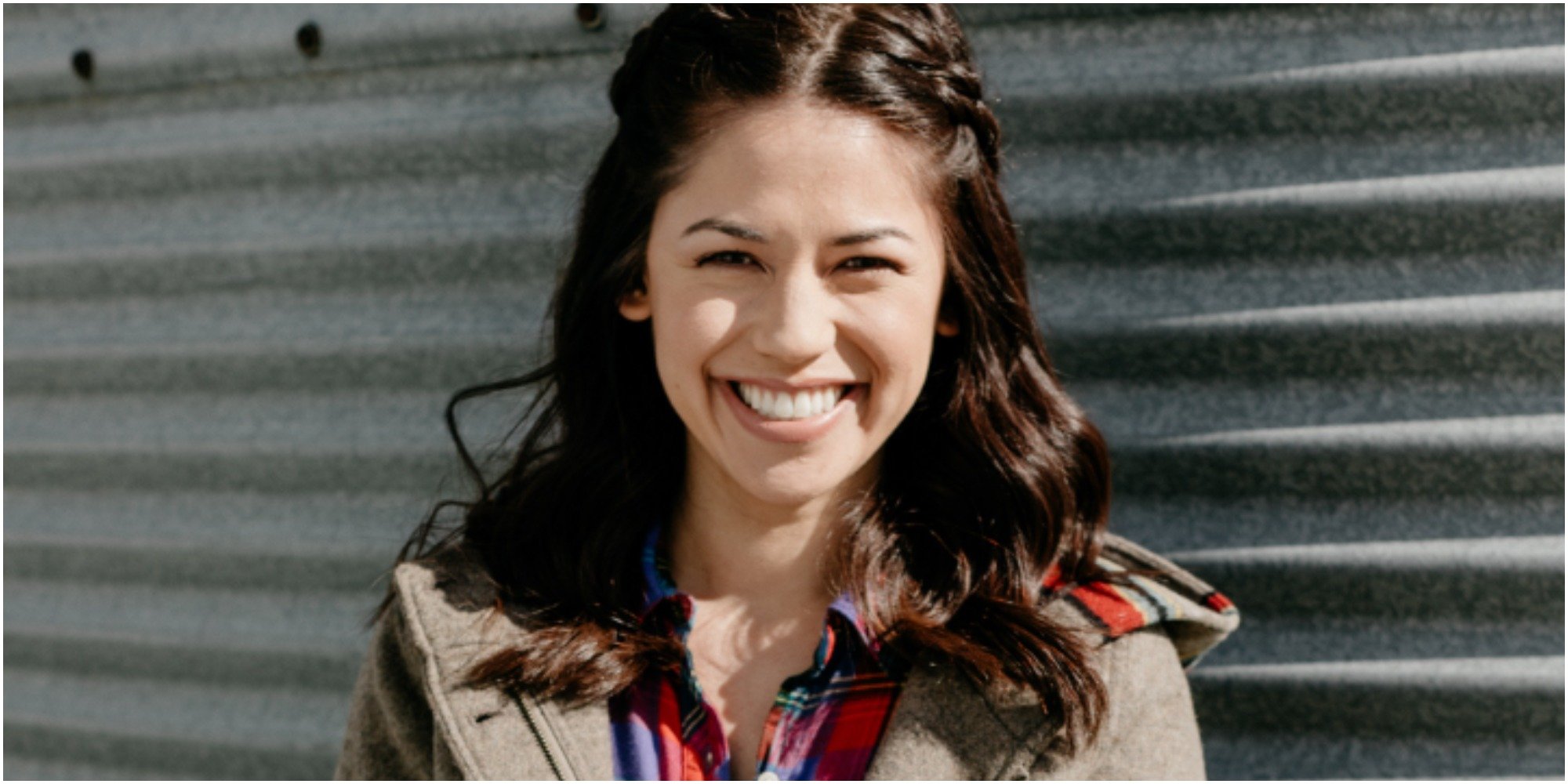 Yeh called this muffin recipe "pretty versatile."
"You can add different spices, use butter or coconut oil, and change up the nut butter and mix-ins (don't skimp on the chocolate, though!)," she said on her blog.
"I would recommend topping them with something, whether it's sprinkles or turbinado sugar and seed mix. The added crunch on top is the loveliest," Yeh suggested.
"They're super good and filling. They have pockets of melty chocolate and are topped with just a few sprinkles. I thought that would add humor to times that were destined to be insane," the Girl Meets Farm said of the recipe.
The full recipe Chocolate Peanut Butter Oatmeal Muffins is available on the blog My Name is Yeh.
Girl Meets Farm airs Sundays at 11 a.m. EST on the Food Network.