'Girl Meets Farm': Molly Yeh's 'Melty and Golden' Sausage Pan Pizza Is Comfort Food to the Max
"Girl Meets Farm" star Molly Yeh has created a deep dish sausage pizza recipe that is crispy, golden, cheesy comfort food to the max, that can be made quicker and better than take out.
Girl Meets Farm and Food Network star Molly Yeh loves a good sausage pizza. She loves all types of pizza and often comes up with different culinary creations depending on the items she has in her refrigerator at the moment. She and her husband Nick Hagen celebrate pizza Fridays every week, a throwback to Yeh's childhood when her mom, dad, and sister honored the end of the workweek with the takeout classic. Yeh put a spin on sausage pizza to create a "melty and golden" pie and comfort food to the max.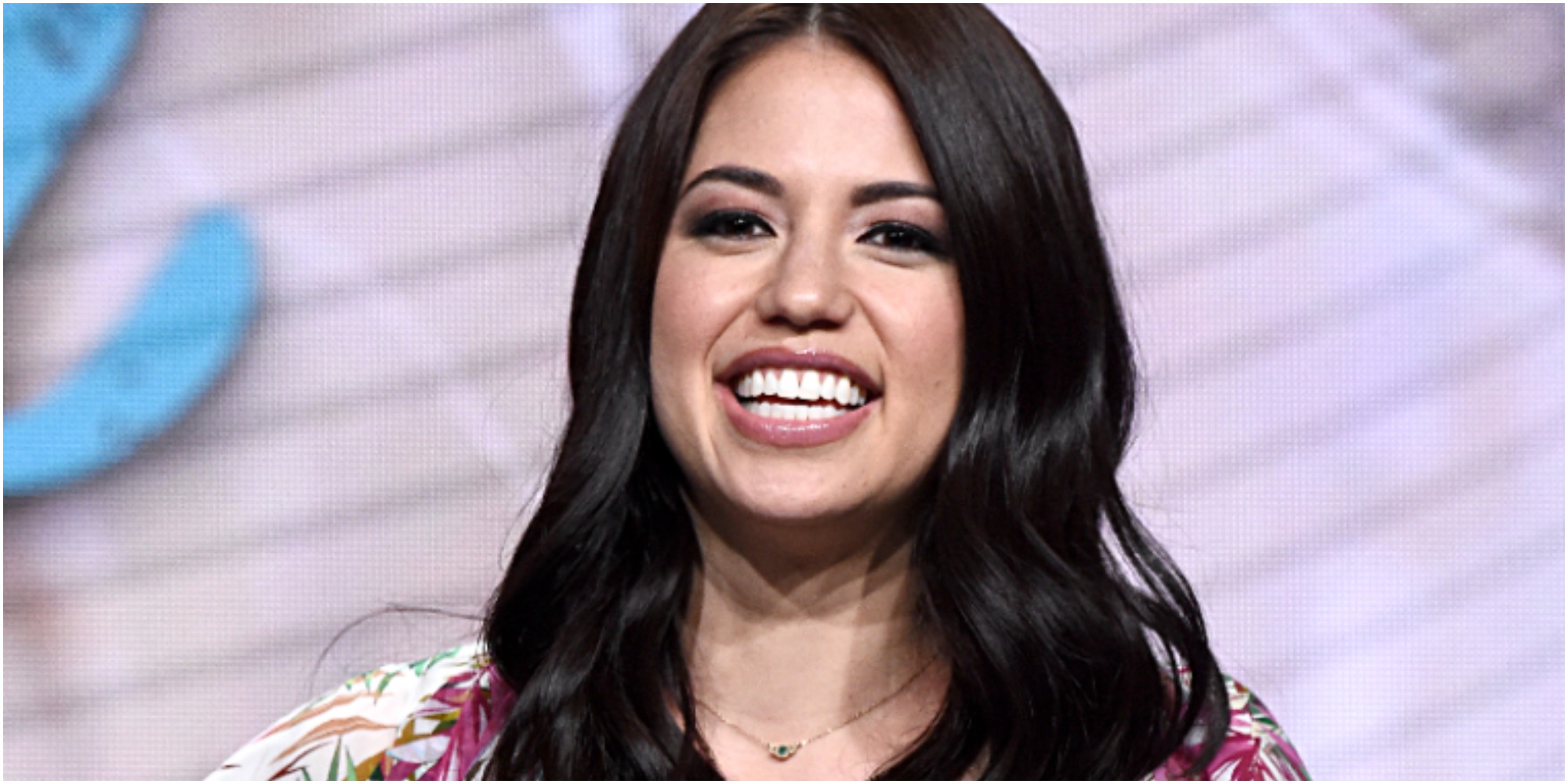 Molly Yeh talks about her love for pizza night
In her book Molly on the Range, Yeh speaks lovingly about a family tradition called pizza night with Nick Hagen.
She wrote, "The sun rises in the morning, it sets at night, and on Fridays we have pizza. No matter the time of year or where we were, we eat come combination of cheese and sauce and bread-like foods on Fridays. Meanwhile, it has been this way since the dawn of when my mom decided that after a week of home-cooked dinners, she rightfully deserved to chill out with wine from a box and a slice of pizza."
"When I said goodbye to New York, I expanded my definition of pizza," Yeh explained.
"However, at home, pizza dough could be made with flour ground from what from our farm and vegetables from our garden, and most excitedly, pizza night could be had on a tractor," she concluded.
Deep dish pizza is surprisingly easy to make
The dough Yeh came up with for this delicious pizza can be made about two hours before you plan to bake the pie or even the night before for a quick after-work dinner.
The ingredients for the bread base include warm water, sugar, one envelope of active dry yeast, olive oil, kosher salt, bread, and whole wheat flour.
In a stand mixer fitted with the dough hook, mix water, sugar, and yeast in the attached bowl. Allow this mixture to begin to activate. Then, turn the mixer on and add oil and salt.
Gradually add bread and wheat flour. Allow to mix thoroughly until the dough is very smooth and slightly sticky.
Once mixed, grease a clean bowl. Remove dough from the mixing bowl and place in a greased bowl. Cover with plastic wrap and place in a warm spot to rise for about two hours or overnight in the refrigerator.
How to put together Molly Yeh's Sausage Pan Pizza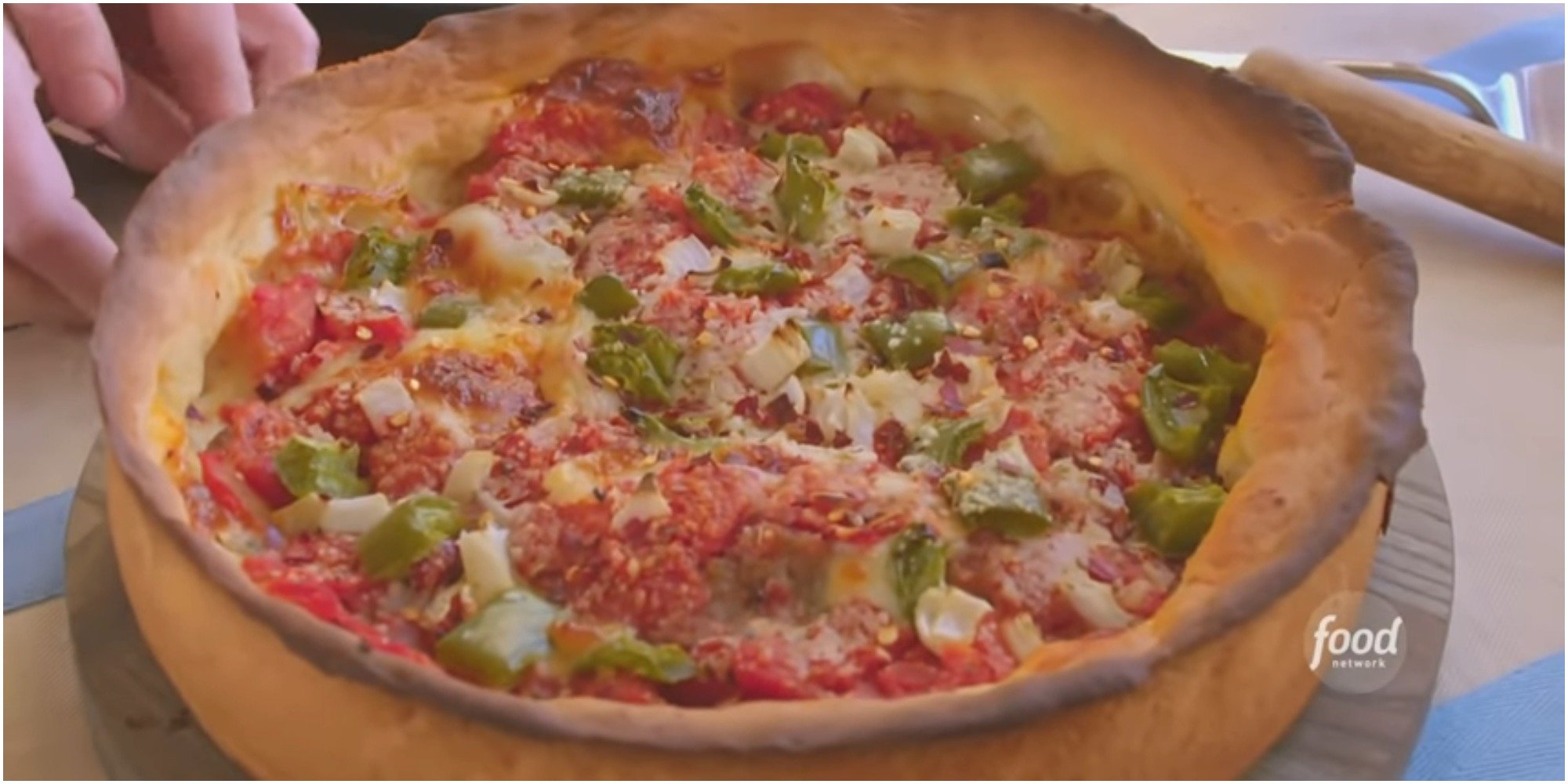 If the dough was refrigerated, remove it from the refrigerator one hour before you plan to make pizza.
Preheat oven to 500 degrees. Place a 14-inch cast-iron pan into the oven to heat.
Add one package of Italian-style sausage to a medium pan. Cook, breaking it up into crumbly pieces until browned throughout and no longer pink. Set aside.
Roll out the pizza dough to a 14-inch round on a floured surface.
Remove the cast-iron pan from the oven. Drizzle with three tablespoons of olive oil to coat. The pan will be very hot, so use caution when handling it.
Carefully place pizza dough into the pan and push the edges up against its sides.
Drizzle dough with olive oil. Top with tomato sauce. Then sprinkle on kale, sausage, mozzarella, grated Parmesan, thyme, lemon zest, salt, black pepper, and red pepper flakes.
Bake until the crust is golden brown, 18 to 20 minutes.
The full recipe is available on the Food Network website.
Girl Meets Farm airs Sundays at 11 a.m. EST on the Food Network.