'Girl Meets Farm': Molly Yeh Thanks Mom Jody for Inspiring her Recipe for Chocolate Sea Salt Rugelach
"Girl Meets Farm" star Molly Yeh is thankful to her mom Jody for making Rugulach. Yeh updated her recipe to include a topping of flaky salt.
Girl Meets Farm star Molly Yeh has had a long love affair with the sweet treat Rugelach. The Food Network star has adored the rolled cookie since childhood. One of her most beloved food memories is watching her mom Jody make these traditional cookies, typically served around Chaunnakah. However, they are delectable any time of the year. Yeh thanked Jody for her recipe and tweaked the original just a bit to suit her adult palette.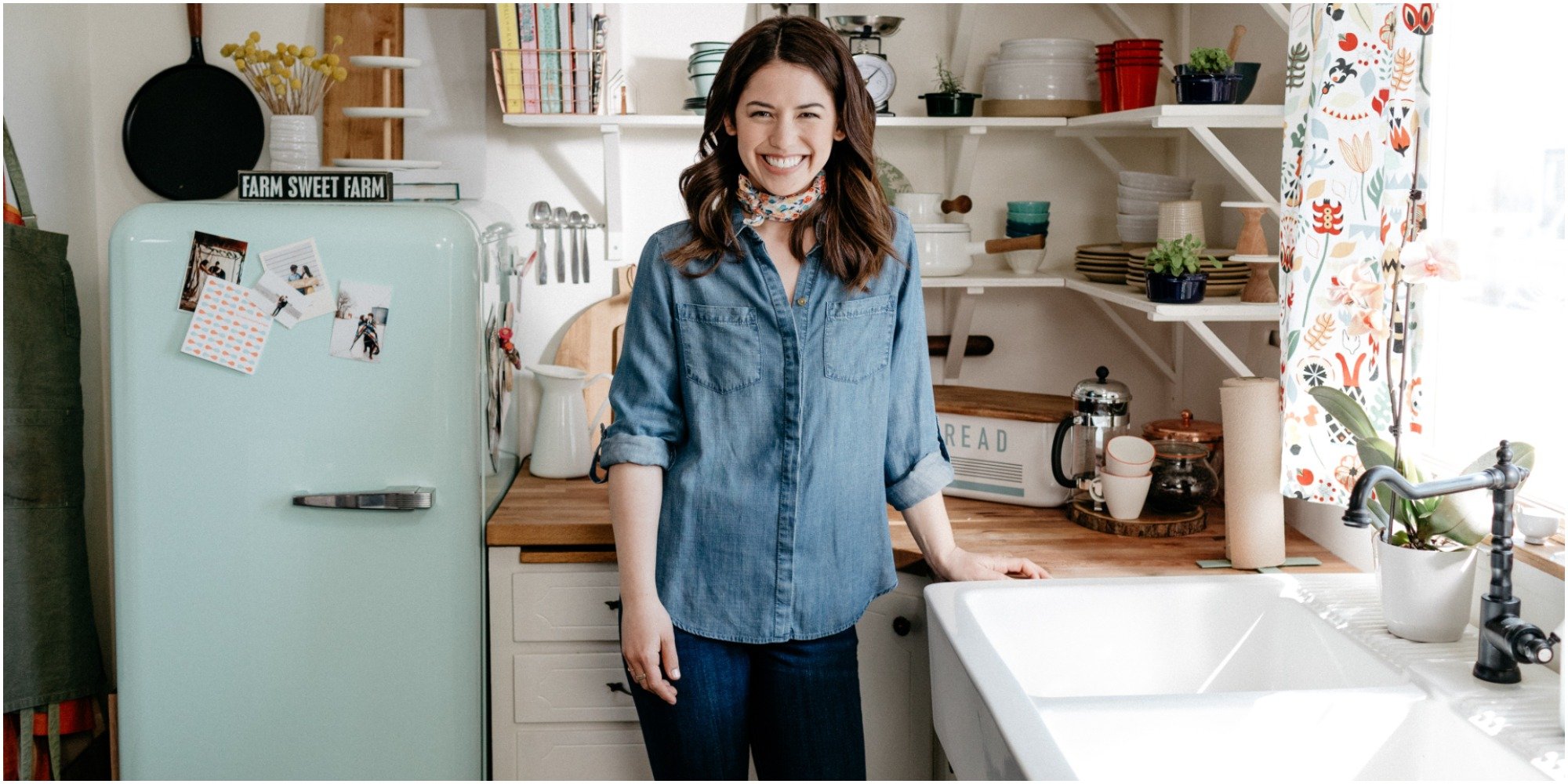 What is Rugelach?
Rugelach is a filled pastry cookie that originated in the Jewish communities of Poland.
The word "Rugelach" is Yiddish, which means "little twists" and can be filled with various ingredients. Merriam-Webster defines it as "a pastry made with cream-cheese dough that is rolled around a filling (such as nuts, jam, or chocolate) and baked."
Molly Yeh shares her love for the sweet cookie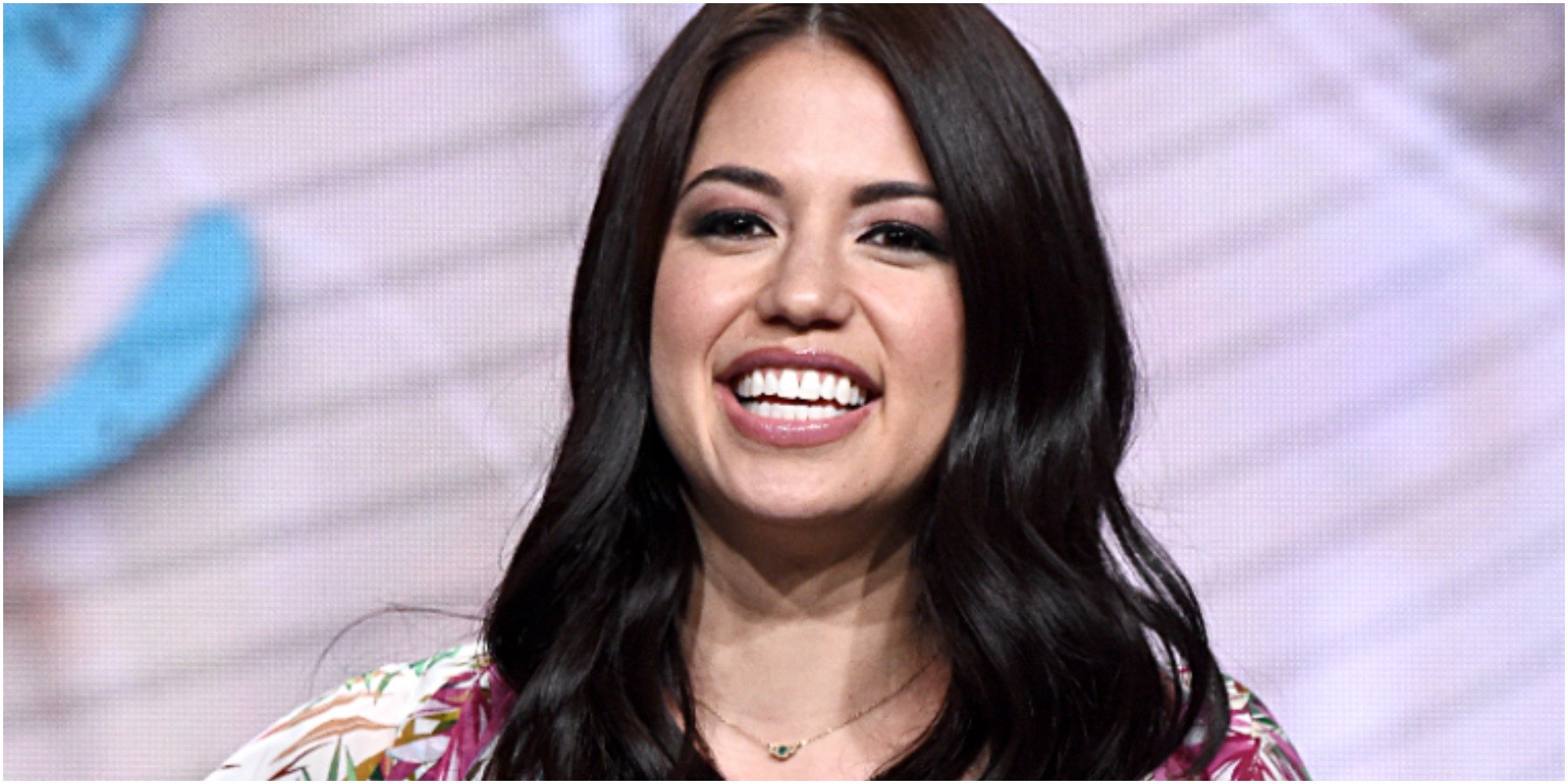 In a post shared on her website, My Name is Yeh, the Food Network personality explained her deep love for this rolled and baked delight.
"Rugelach reminds me of my college days when my mom would send me huge care packages of it. I'd walk around to my friends' practice rooms and pass them out, and we'd eat them together in the hallway. The arrival of "Jody's arugula" [sic] became the perfect occasion to sit and commiserate about how hard playing the xylophone can be," she revealed.
"The recipe for this sea-salty chocolate rugelach is inspired by my mom's," she continued.
"I love rugelach because the dough isn't too sweet, and it's just like a pie dough that's been enriched with cream cheese. To help get those pie dough-like flakes, you want the ingredients to stay cold, and you don't want to over-mix the dough (some clumps of butter and cream cheese are a good thing)," Yeh concluded.
How to make Molly Yeh's Chocolate Sea Salt Rugelach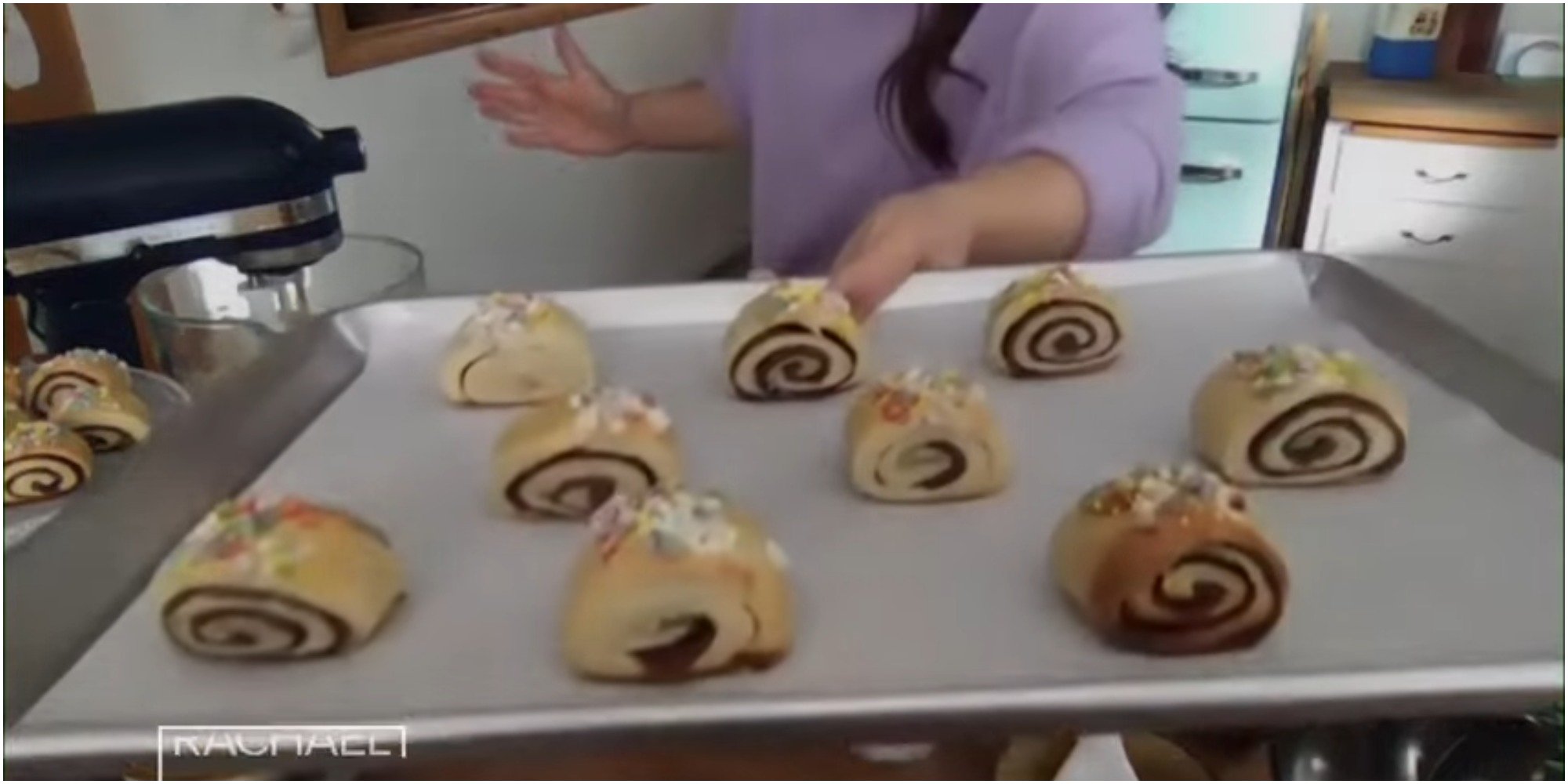 The Chocolate Sea Salt Rugelach recipe contains many ingredients you may already have in your refrigerator.
These include flour, sugar, kosher salt, unsalted butter, and cream cheese,
Also needed are eggs, vanilla extract, almost extract, chocolate chips, and flaky salt.
Combine the flour, granulated sugar, and salt. Add butter, then cream cheese.
Mix until combined, followed by egg yolks, vanilla, and almond extract.
Then halve the dough and refrigerate for at least one hour to chill.
Melt chocolate in a double boiler, stirring constantly, or in a microwaveable bowl in 30-second increments. Allow to cool.
Rolling, shaping and creating the cookies
Beat one whole egg with water to make an egg wash.
Roll out one-half of the dough until it forms a long wide rectangle.
Then spread half of the chocolate out on the center of the dough in an even layer; leave an inch border around the sides.
Brush border with egg wash, then roll up like a jelly roll into a tight log. Rest the log seam side down on a cutting board. Refrigerate again for one hour more.
Remove from refrigerator and brush entire log with egg wash. Add flaky salt and sugar or sprinkles if you desire.
Cut into 1-inch slices, and place them on a parchment-lined baking sheet. Bake for at least 20 minutes until they turn light brown on the top. Remove from oven and allow to cool.
The full recipe is available on the Food Network website. Yeh prepared the Rachael Ray Show recipe, as seen in the video above.
Girl Meets Farm airs Sundays at 11 a.m. EST on the Food Network.