'Girl Meets Farm': Molly Yeh's Mozzarella Mac and Cheese Bubbles with Pizza Flavor
Leave it to Food Network star Molly Yeh to transform macaroni and cheese into a pizza-flavored sensation. Instead of relying on pasta, yellow cheese, and seasonings to bring her side to life, the Girl Meets Farm star made her mac and cheese into a complete meal with the addition of pasta sauce, mozzarella cheese, and basil. These add-ins gave the finished dish a fabulous pizza vibe. How does she do it, you ask? Read on to find out the fun way a standard family meal became a one-pot-wonder.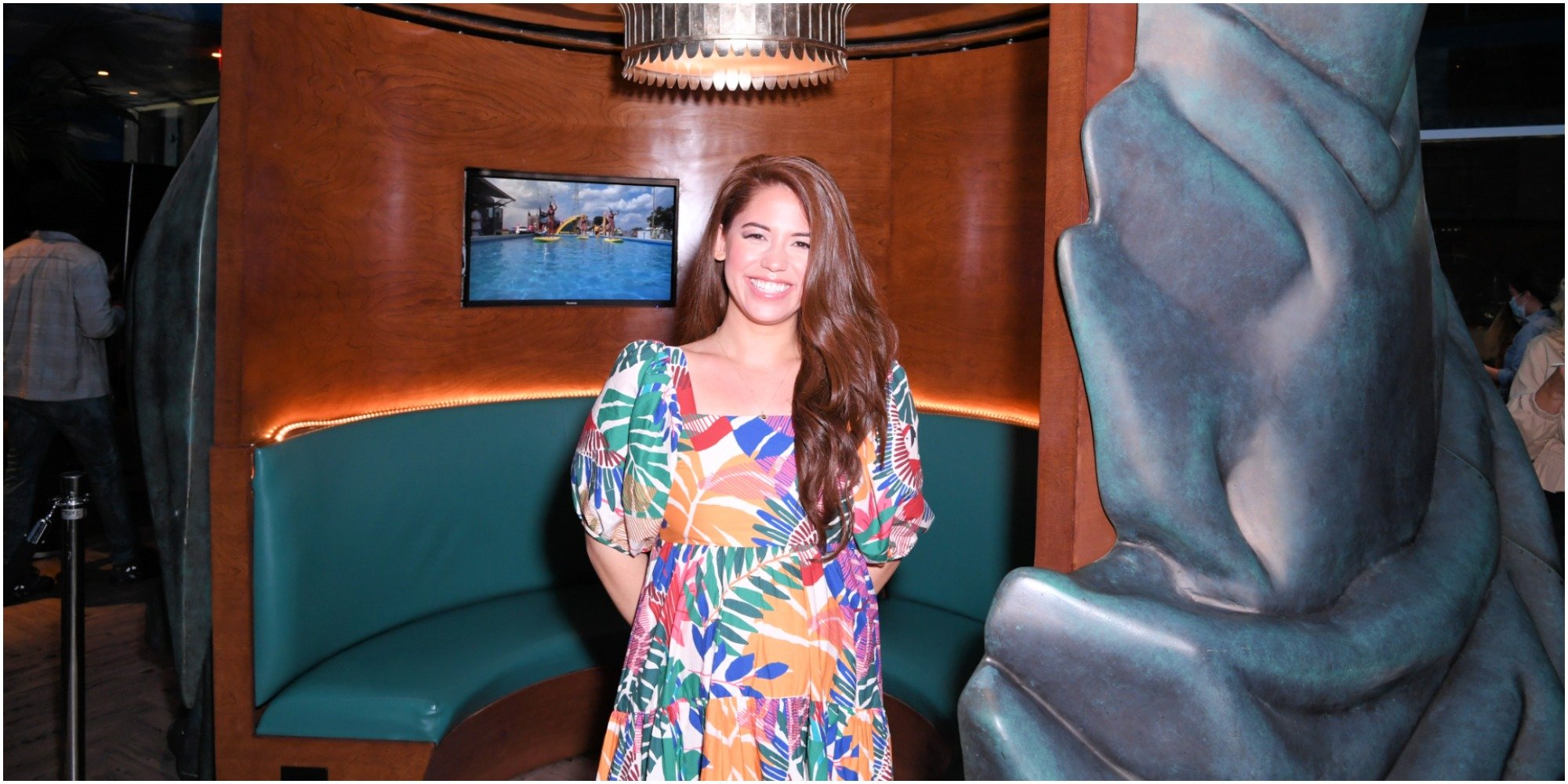 Molly Yeh loves to take ordinary dishes and give them an extraordinary twist
Yeh loves to add her spin unique to the hearty meals she makes for her husband Nick Hagen and their two daughters, Bernie and Ira.
Some ways she has transformed standard fare have included making smaller versions of larger meals and adding unique ingredients.
Yeh's taken a typical meatloaf recipe and refashioned it into mini versions of the same formula, wrapped in bacon.
She has also taken meatballs and turned them into smashed burgers with the same flavor but can fit neatly between two buns.
Yeh also bakes a casserole of baked ziti with the addition of fresh pesto atop for a zing and burst of color and flavor.
Mozzarella Mac and Cheese has all the taste of a pizza in one pan of gooey goodness
Molly Yeh's mac and cheese casserole standby has gotten a complete makeover.
From the kind of pasta she uses (cavatappi in place of elbow macaroni) to the addition of untraditional ingredients, this one-pot meal is comforting, hearty, and delicious.
Boil pasta according to package directions. However, the key is to cook until al-dente as the casserole will continue to cook in the oven. Drain and put the pasta in a separate bowl.
You cook the pasta in the same pot, melt butter, and add flour, creating a roux. Then add milk until the mixture comes together in a creamy white sauce.
Following, add Mozarella, Swiss, and Parmesan cheeses. Stir in all the cheese until completely melted.
Add the cooked pasta into the cheese mixture and stir to combine.
This is when the mac and cheese recipe turns into a pizza-flavored delight
Pour the cheese and pasta combination into a greased baking dish.
Dollop with pizza sauce.
Toss together breadcrumbs, garlic, crushed red pepper flakes, olive oil, and Parmesan in a separate bowl.
Sprinkle over the mac and cheese. Bake until browned and bubbling.
The complete recipe for Molly Yeh's Mozzarella Mac and Cheese can be found on the Food Network website.
Other recipes from the episode titled "Campy Talent Show," where Yeh featured this mac and cheese mashup, include nostalgic favorites.
Yeh pulled together an array of recipes including Smoky Sausage and Broccoli Pesto Packets and fun Homemade Squeeze Cheese and Crackers. For dessert, she served a decadent S'mores Ice Cream Pie.
Girl Meets Farm airs Sundays at 11 a.m. EST on the Food Network.
RELATED: 'Girl Meets Farm': Molly Yeh's Warm and Comforting Cheeseburger Potato Soup Is a Perfect Weekend Meal