'Girl Meets Farm': Molly Yeh's 'Quirky' Popcorn Salad Pairs Salty Snack With Crunchy Veggies
Girl Meets Farm star Molly Yeh is known for her salty and sweet food combinations. However, this one recipe truly takes the cake! This particular pairing put the Food Network star on the map for an unusual combination of ingredients. The Food Network star upped the flavor palette of regular salty popcorn by pairing it with crunchy vegetables. It is a taste sensation that has to be taste-tasted to be believed.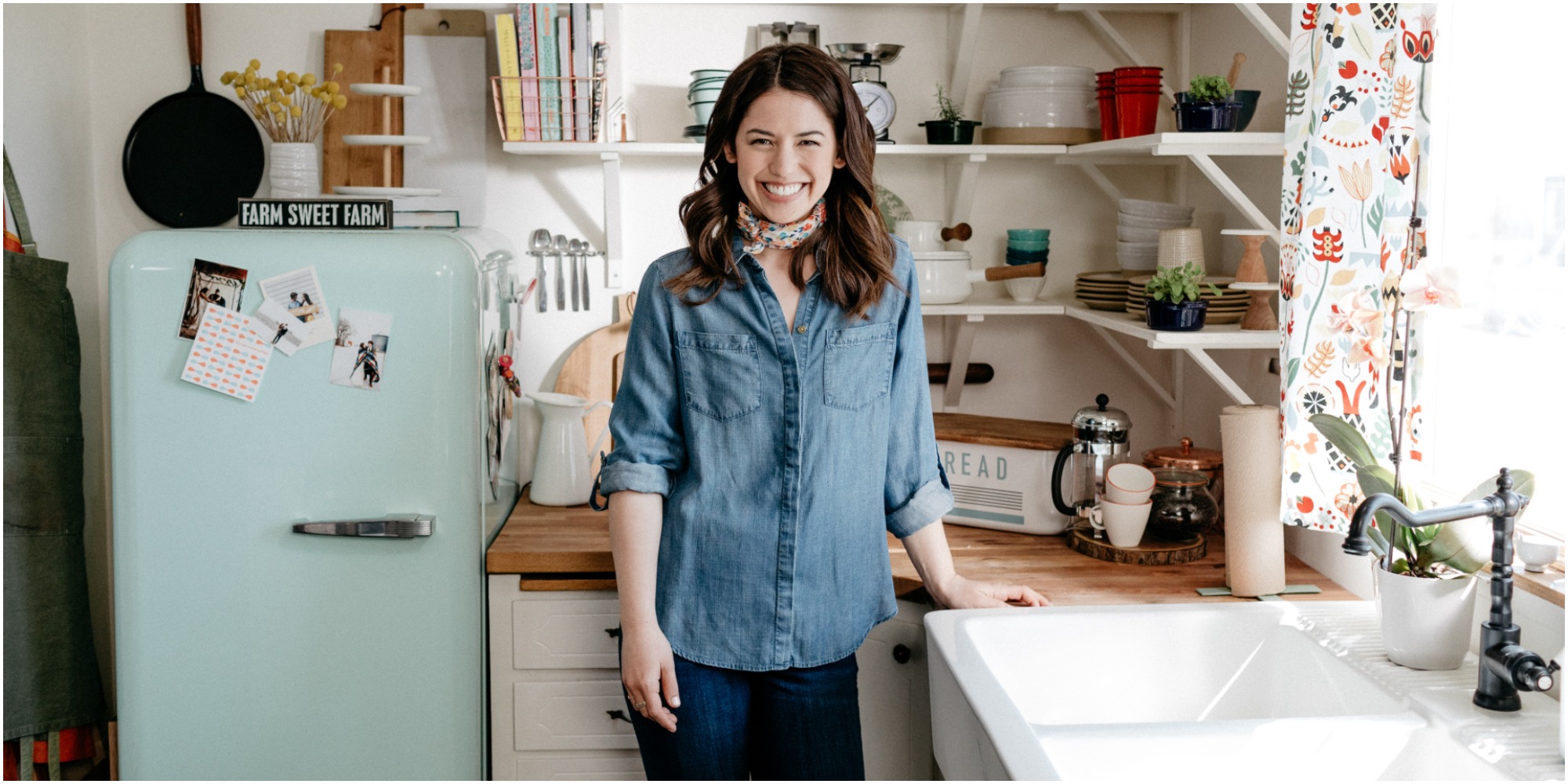 Molly Yeh loves using different textures and food combinations in her recipes
Yeh has a history of utilizing different textures and food combinations in her recipes.
One of her favorites is Pretzel Crusted Chicken Nuggets Salad.
White-meat chicken pieces are coated in tangy mayo, mustard, Parmesan, garlic powder, and spicy pepper. The recipe star is a crunchy pretzel topping instead of the usual breadcrumb or flour coating. They are baked in the oven until done.
The Food Network star adds the pieces to a pile of crunchy lettuce leaves and covers them in a dressing. Yeh made her own, but a store-bought dressing works just as well.
Yeh's 'quirky' popcorn salad will send your taste buds into overdrive
In the midwest, where Yeh lives with her husband Nick Hagen and their daughter Bernie, salads aren't always greens.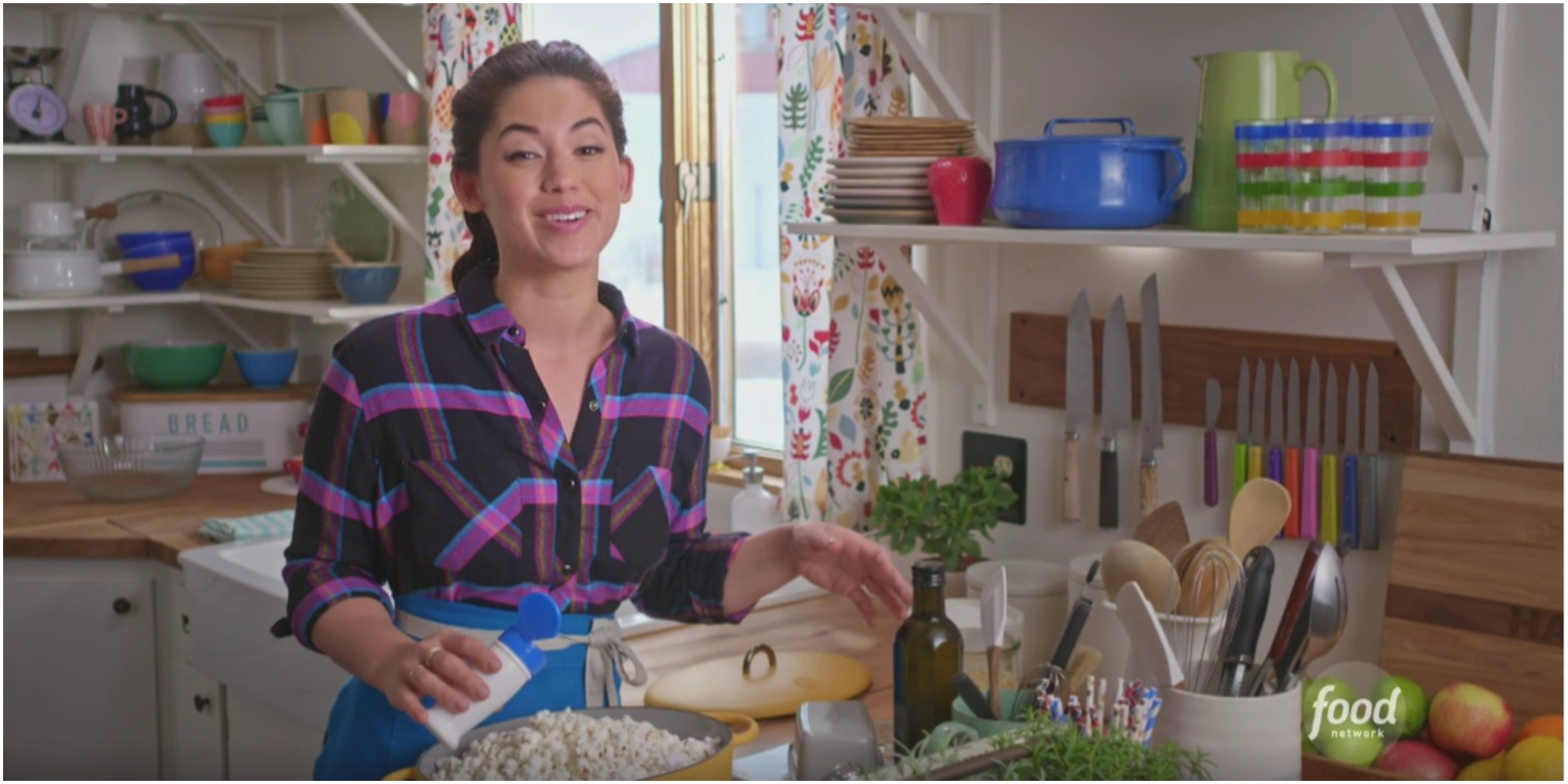 In one of her earliest episodes of Girl Meets Farm, Yeh made a cookie salad. This recipe is unusual for its ingredients, including fudge-striped cookies, Cool Whip, instant vanilla pudding, buttermilk, and mandarin oranges.
She admitted that before moving to her husband's family farm, Yeh had never heard of this culinary creation that usually accompanies the main dish and sides on a dinner table.
Yeh explained in an interview with Food & Wine, "There are so many dishes that I learned about for the first time when I moved here, like hot dish and cookie salad. It's kind of ridiculous. When I first learned about it, I was horrified. But it was actually really good."
Her popcorn salad generated the same response. She called it "a riff on a Midwestern dish, so quirky and so delicious."
The recipe includes mayo, sour cream, mustard, raw veggies and popcorn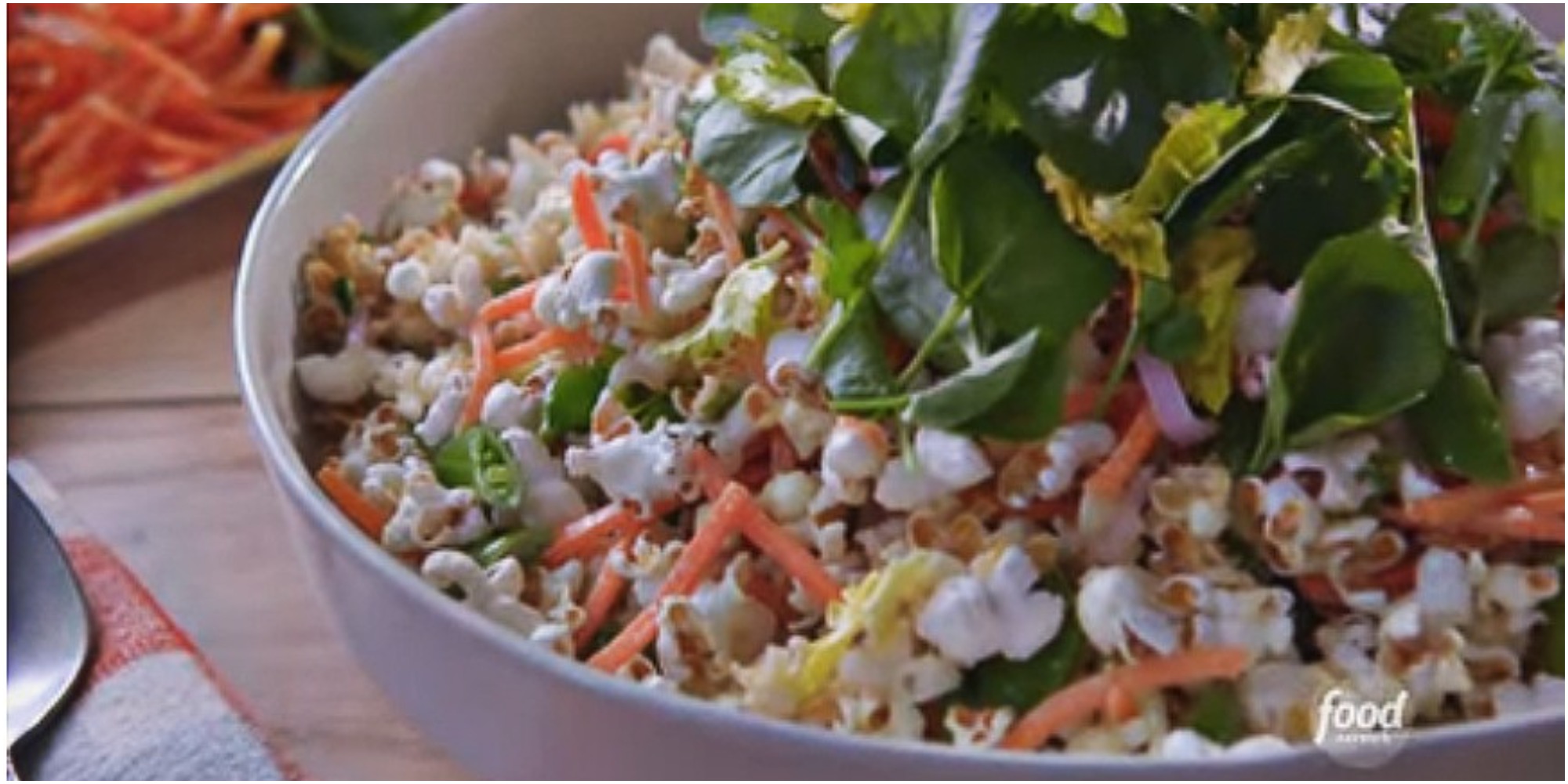 The recipe includes mayonnaise, sour cream, Dijon mustard, white-cheddar popcorn seasoning, carrots, sugar snap peas, vinegar, shallots, celery, watercress, sugar, salt, and plain popcorn, either store-bought, stovetop popped or microwaved.
"Popcorn salad is one of those classic Midwestern dishes that you would often find in a church-basement potluck," says Yeh, who hails from Chicago. "You don't think it's gonna work, but then you taste it, and it's really good."
Girl Meets Farm airs Sundays at 11 a.m. EST on the Food Network.
The full recipe is available on the Food Network website.