'Girl Meets Farm': Molly Yeh's Sausage and Broccolini Pizza Pockets are Bundles of Handheld Happiness
"Girl Meets Farm" star Molly Yeh has developed a delicious take on pizza pockets that filled with tender broccolini and salty, tangy sausage.
Girl Meets Farm star Molly Yeh looks forward to pizza Fridays on the Hagen family farm. She relishes in the cozy comforts of knowing that she will enjoy a homemade weekday treat that could include any version of pizza including pies, turnovers, or pizza pockets. The Food Network star allows her imagination to run wild as she develops recipes for these weekly treats, creating tastes that are favorites of both she and her husband Nick Hagen. Yeh developed a tasty recipe for Sausage and Broccolini Pizza Pockets that are bundles of handheld happiness.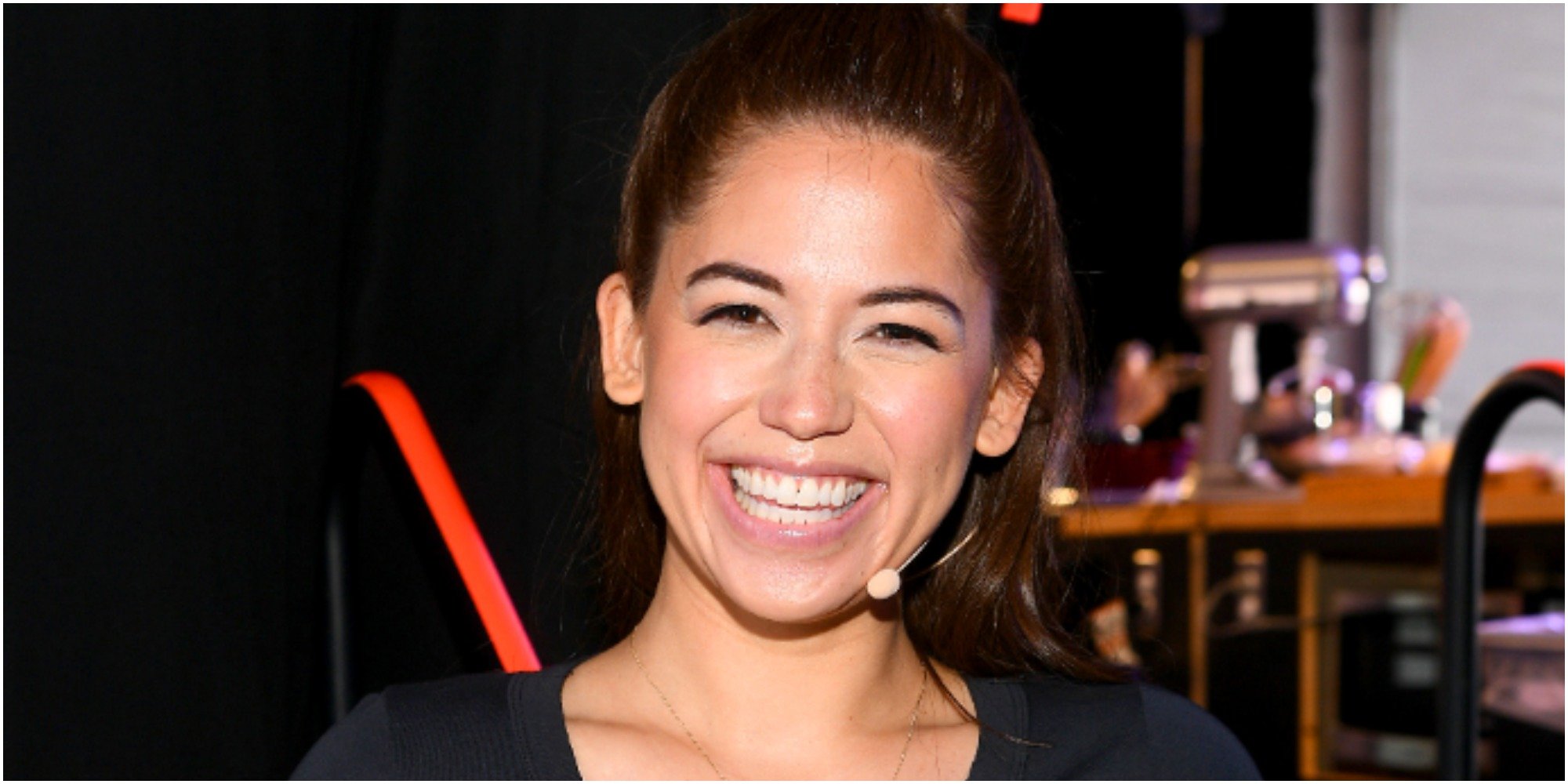 What is broccolini?
Broccolini is actually a cross-breed of broccoli and Chinese broccoli according to Bon Appetit.
When it comes to flavor, broccolini is mellower and less bitter than standard broccoli. It is not baby broccoli, nor is it part of the broccoli rabe family.
There is no peeling of the stems, and there is a lot less waste when it comes to cooking the actual vegetable.
Also, when Broccolini is cooked, the stems and the florets end up with the same texture versus regular broccoli, which can have soft florets and tougher stems.
Molly Yeh's preference for broccolini in this dish is its quick-cooking time
Yeh prefers to use the tender vegetable in this particular dish as it cooks in under 10 minutes. So there is no waiting around for the vegetable to roast, boil, or steam for longer periods of time.
For the filling, the Girl Meets Farm star sautees sweet Italian sausage. However, if spicy is preferred that can be substituted also.
Once the sausage is completely browned and cooked through, Yeh adds garlic and the broccolini and cooks until softened.
In a separate bowl, Yeh mixes together ricotta, mozzarella, parmesan cheese, sausage, lemon zest, red pepper flakes, and salt.
Yeh uses either homemade or store-bought pizza dough to create her pizza pockets.
She layers the different ingredients inside and once the dough is sealed, bakes them in a high-temperature oven until they are browned and crispy.
Molly Yeh has also featured other types of recipes for her favorite food on 'Girl Meets Farm'
In episodes titled "Farm Suppers" and "Pizza Friday Forever," Yeh has come up with several unique takes on a standard tomato and cheese pie.
Some of these include meaty options such as Sausage Pan Pizza and Taco Pizza al Pastor Pie as well as Ham, Spinach, and Potato Pizza.
She has also made vegetarian options such as Squash and Ricotta Pizza and Pizza Pesto Pillows.
Yeh has even experimented with Deep Dish Pizza and a Sheet Pan Ratatouille Pizza.
However you slice it, Yeh has perfected the art of expanding her palate when it comes to pizza making.
All of the aforementioned Molly Yeh recipes pair up well with her Pizza Parlor Salad, also featured on the show, and her legendary Sprinkle Cake for dessert.
The complete recipe for Molly Yeh's Sausage and Broccolini Pizza Pockets can be found on the Food Network website.
Girl Meets Farm airs Saturdays at 11 a.m. EST on the Food Network.