'Girl Meets Farm': Molly Yeh Served This Comfort Food Soup at Her Wedding
Molly Yeh served this midwestern classic soup at her winter wonderland wedding to Nick Hagen in 2014.
Girl Meets Farm star Molly Yeh met and married her husband Nick Hagen in 2014. Before relocating to the Upper Midwest region of the United States, the Food Network personality grew up in Chicago and attended college in New York City. Therefore, she had a lot to learn about the foods her husband grew up eating upon taking up residence on his family farm.
Thankfully, Yeh threw herself into learning and loving some of the classics the Hagen family enjoyed. Yeh grew to love some of these dishes so much she served them at her wedding, including a comfort food soup that was a smash hit.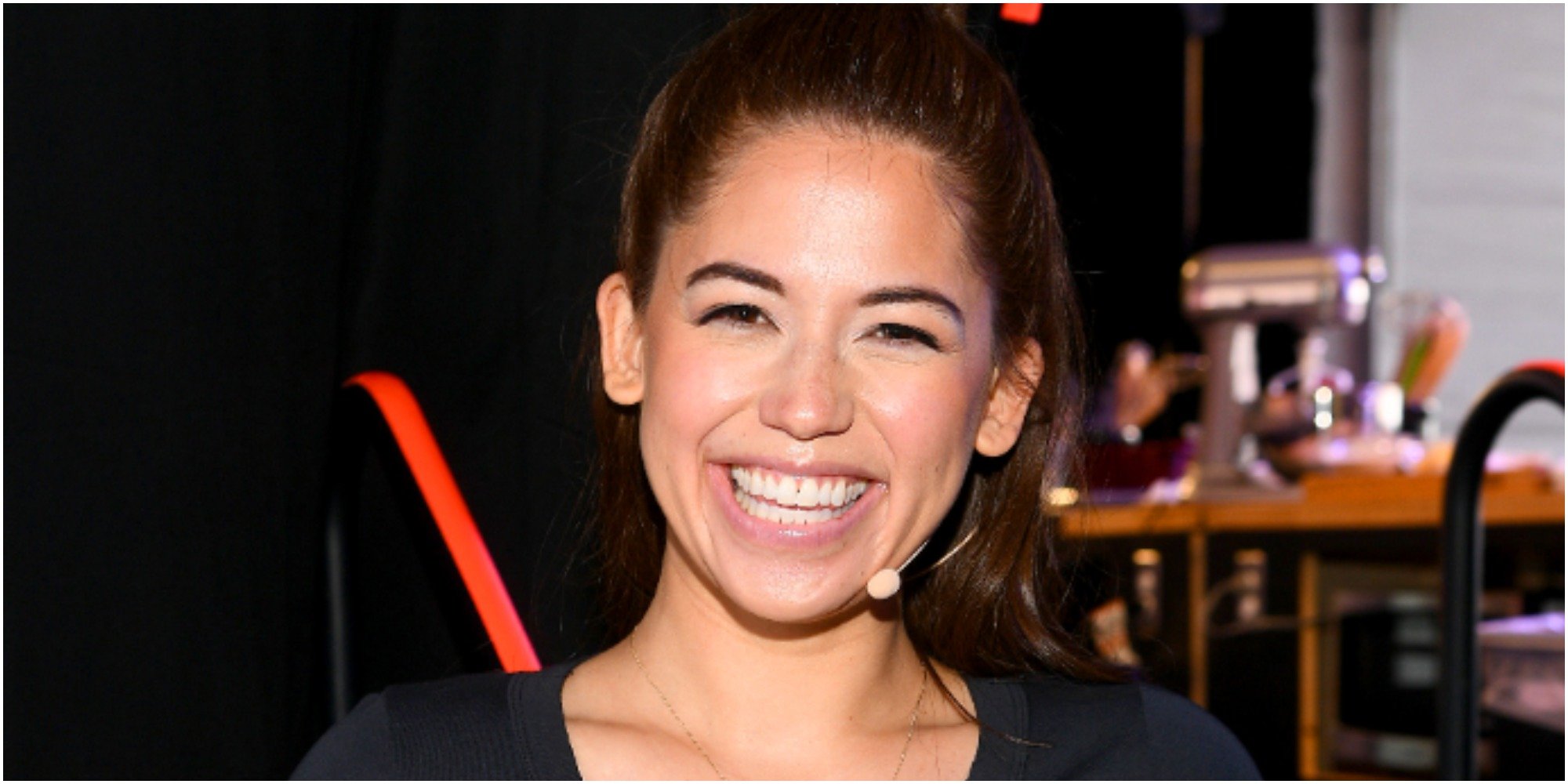 Molly Yeh discovered a world of food after marrying Nick Hagen
Yeh and Hagen met when both were students at Julliard in New York City. Yeh's fusion of her Chinese and Jewish heritage into her cooking has expanded Hagen's palette beyond the midwestern staples he loved. However, his favorites still include those cooked by his mother and grandmother.
According to an interview with Glamour Magazine, when Yeh moved to the farm, food helped connect her to her neighbors and her new, extended family.
"In most places in the Midwest, the best food is found in people's homes, on their farms, and at church potlucks," she said. "The culture of home cooking is so strong. Nick has recipes that have been in the family for generations. He still knows the stories behind them," Yeh explained.
What is Knoephla Soup?
Knoephla soup is an upper midwestern favorite that consists of dumplings, vegetables, and a bit of cream.
The soup is so beloved by those who live in the area that Yeh and Hagen served it at their wedding.
In an interview with the website 18 Doors, Yeh spoke of the food served on the snowy December day she and Hagen were pronounced man and wife.
"I made most of the food. We did tons of little pot-pies and piles of salami, cheese, and challah for the cocktail hour. We had knoephla, a potato dumpling soup. And enough desserts to feed hundreds of people—we only had 75 at the wedding. We had chocolate marzipan, coconut cake, a Funfetti cakes. And we had a late-night grilled cheese bar."
As for the soup, Yeh claims, "the texture of the dumplings and the pure comfort of it all makes this the kind of soup that I just shovel into my mouth with abandon."
How does Molly Yeh make Knoephla Soup?
The following ingredients are needed to make the rich and creamy broth that the dumplings become one with.
Yeh uses butter, carrots, celery, onion, salt, pepper, garlic, and nutmeg.
She also adds chicken stock, thyme, parsley, dill, bay leaves, red potatoes, and heavy cream.
Once the ingredients are thoroughly combined and have simmered away on the stove, the dumplings come together with the following pantry staples.
These include flour, baking powder, salt, pepper, nutmeg, and one egg.
After the Knoephla has cooked through, serve it up and enjoy.
The complete recipe for Molly Yeh's version of Knoephla Soup can be found on the Food Network website.
Girl Meets Farm airs Sundays at 11 a.m. EST on the Food Network.