'Girl Meets Farm': Molly Yeh's Party-Trick Peanut Butter Cake Is 'Tasty With the Least Amount of Effort'
Girl Meets Farm star Molly Yeh is a fan of big flavorful cakes that are easy enough to whip up at a moment's notice with ingredients already found in her pantry. The busy mom with another child on the way also enjoys sweets that remain fresh for several days, creating less work and more time to work on her Food Network show and blog My Name is Yeh.
In her cookbook Molly on the Range, Yeh shared a recipe for a delicious treat she called Party-Trick Peanut Butter Cake which is "tasty with the least amount of effort."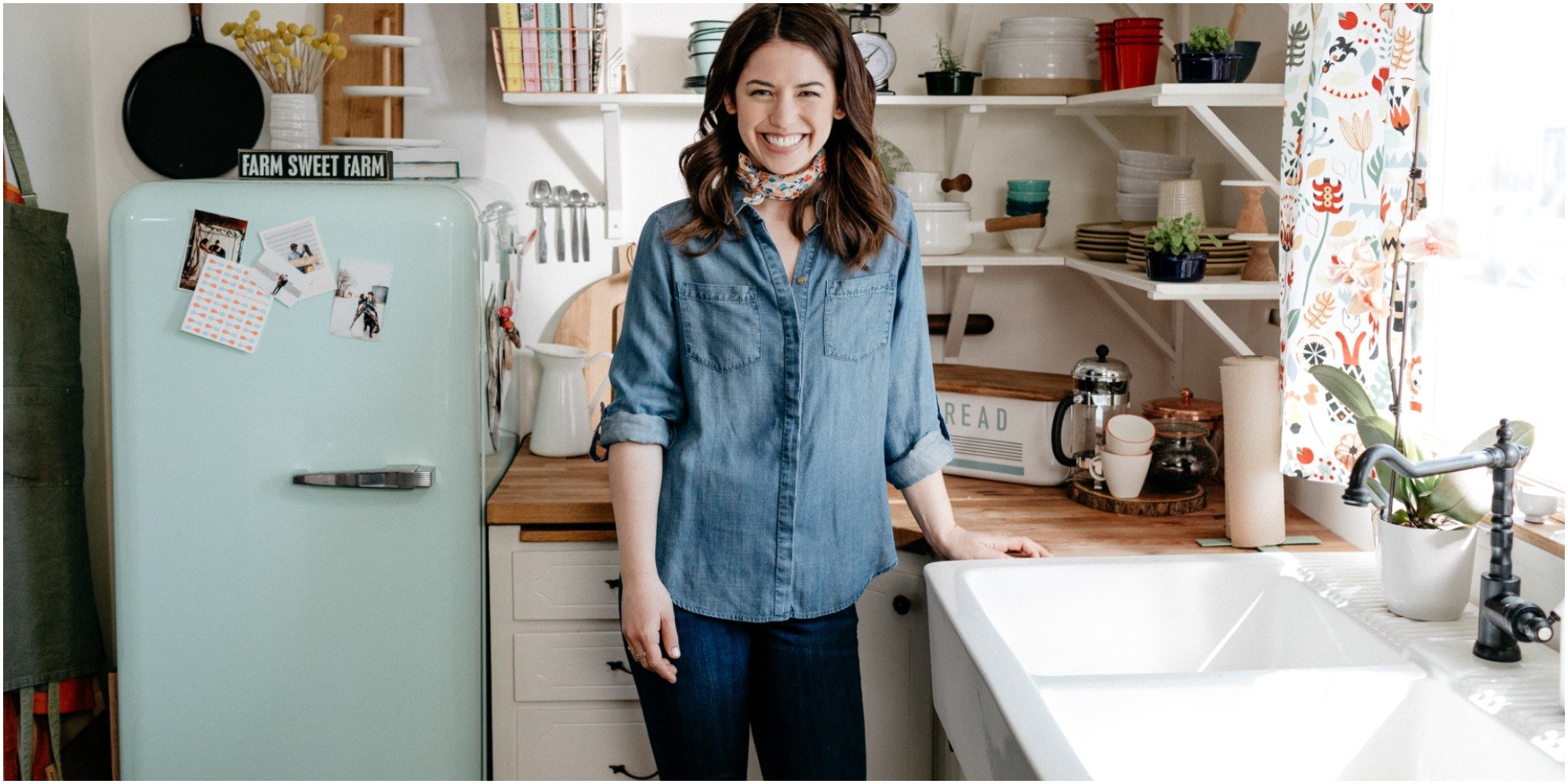 Molly Yeh claims 'this can be whipped out and ready to eat in very little time'
In the dessert part of her cookbook, Yeh wrote that this recipe makes one 8-inch square cake.
It can be eaten as is. However, Yeh said that it can be frosted as well.
Since the cake has a peanut butter base, subsequently, it can be frosted with chocolate icing or even marshmallow topping. In short, those would make tasty additions to the overall flavor of the cake.
"This cake is great because it is so rich and peanut buttery that it does not need to be frosted. Of course, I won't complain if you do frost it, but my point is this puppy can be whipped out a ready to eat in very little time," Yeh penned.
"I'd encourage you to memorize this recipe and make it if ever you find yourself bored in a foreign kitchen or around people you want to impress in a short-ish amount of time. It's the tastiest with the least amount of effort," she concluded.
Subsequently, this sweet treat is a favorite of Yeh's husband Nick, who can grab it to go while working on his family's sugarbeet farm.
Party-trick peanut butter cake's list of basic ingredients
The cake can be created with the following essential list of ingredients.
These include sugar, flour, baking powder, baking soda, one egg, vanilla, buttermilk, oil, water, and peanut butter.
Yeh said that her followers could top this cake with a "plop of yogurt" or whipped cream.
Firstly, preheat an oven to 350 degrees.
Secondly, grease a baking dish and line the bottom with parchment to prevent sticking.
In a bowl, mix sugar, flour, salt, baking powder, and baking soda.
In a separate bowl, mix egg, vanilla, buttermilk, oil, water, and peanut butter,
Add the wet ingredients to the dry and mix well. Pour into the baking dish and bake for 30 minutes or until the cake springs back when touched.
The full recipe is available on the Food Network website.
Girl Meets Farm airs Sundays at 11 a.m. EST on the Food Network.
RELATED: Molly Yeh Fesses up About Her Most Embarrassing Moment, Hint: It Includes Hummus