'Girl Meets Farm' Star Molly Yeh Welcomes Second Daughter Ira: 'Born Between Two Snowstorms'
Food Network personality and Girl Meets Farm star Molly Yeh has welcomed her second daughter, Ira Dorothy, to her clan. Yeh and husband Nick Hagen, who are parents to a two-year-old named Bernadette, became a family of four on Feb. 20. The celebrity chef posted a series of photos to Instagram where they introduced their little girl to the world. Yeh admitted that the newest addition was "born between two snowstorms" and is healthy and beautiful.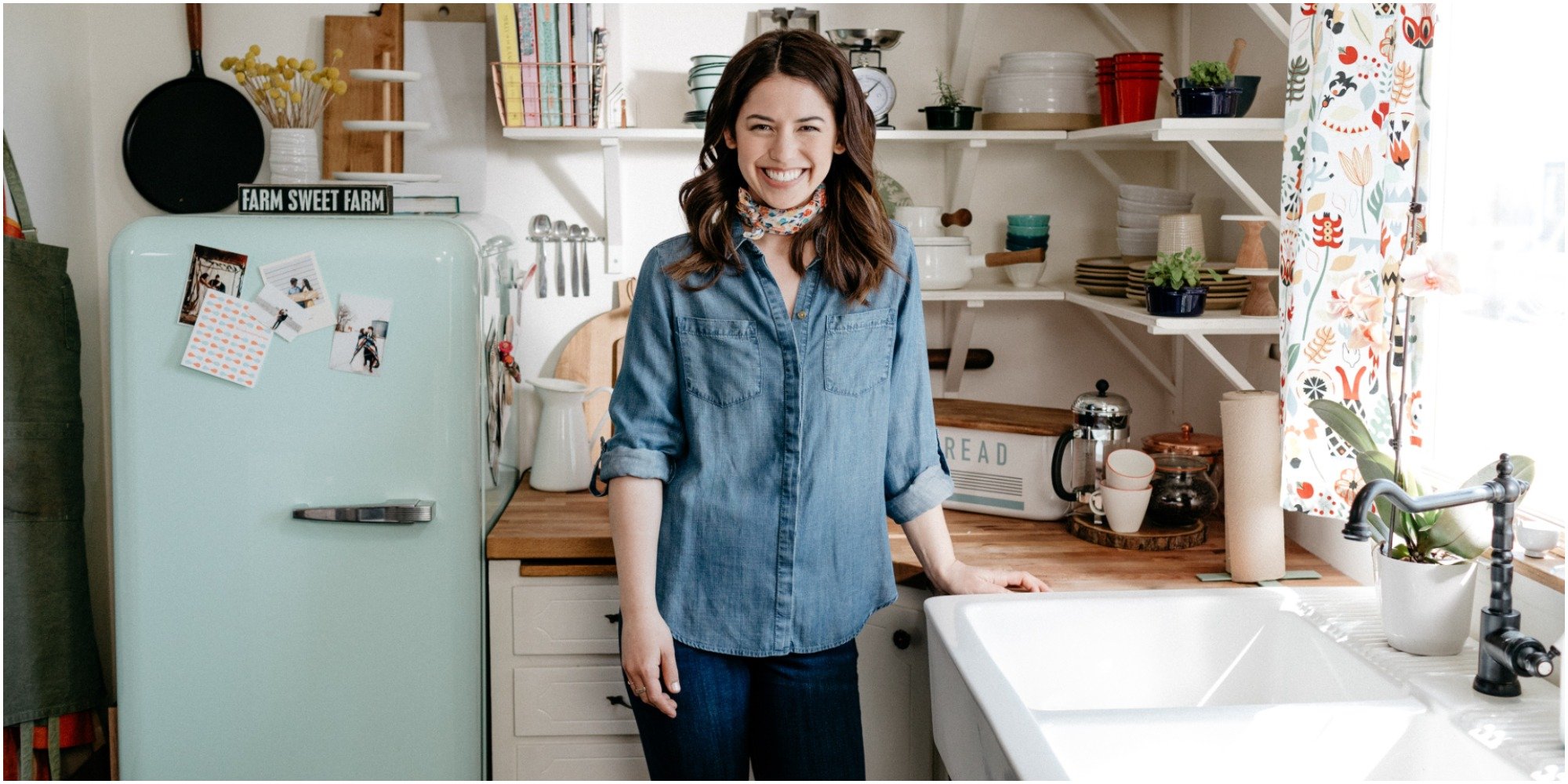 Molly Yeh taped the 10th season of 'Girl Meets Farm' ahead of her new daughter's birth
Yeh finished taping the current 10th season of Girl Meets Farm in December 2021 where she features homespun, comfort food recipes.
She celebrated the taping by posting a photo of herself and her father John giving a thumbs-up in her home kitchen on Instagram.
In the caption, she wrote, "that's a wrap on season 10 filming!! It was a bagel/baloney/brisket/squeeze-cheese-filled, very pregnant season, and I can't wait for you guys to see these episodes! They'll start airing in just a couple of weeks, so get ready for third-trimester ravenous Molly!
Molly Yeh and Nick Hagen welcomed daughter Ira Dorothy to the world on Feb. 20
Yeh shared the first photos of Ira on Instagram on Feb. 22.
The Girl Meets Farm star and Hagen took a snap in Yeh's hospital room. The blogger and television personality wore a "Mama Yeh" sweatshirt as she cuddled her newborn daughter close to her chest.
"She's here!!!" she wrote.
"Ira Dorothy Yeh Hagen was born on Sunday at 9:20 a.m." Yeh subsequently shared.
"Bernie is taking to her role as big sister beautifully and is introducing Ira to all of the best things like tickles, magic wands, tutus, and Frozen songs. We're so excited to be a family of four!" she penned in the caption to a series of three images.
Before Ira's birth, Yeh admitted to People Magazine how daughter Bernie was preparing for the arrival of her little sister.
"Every day, she pats my belly to say good morning to the baby. She's gotten great at changing diapers on her dolls, putting them down for naps, and reading books to them, so I'm pretty sure she's going to want to raise this baby herself!"
"She's also currently in a major Frozen phase, so I think she's going to lose her mind once she realizes that she has an Anna to her Elsa," added Yeh.
Molly Yeh's baby was born 'in between two snowstorms'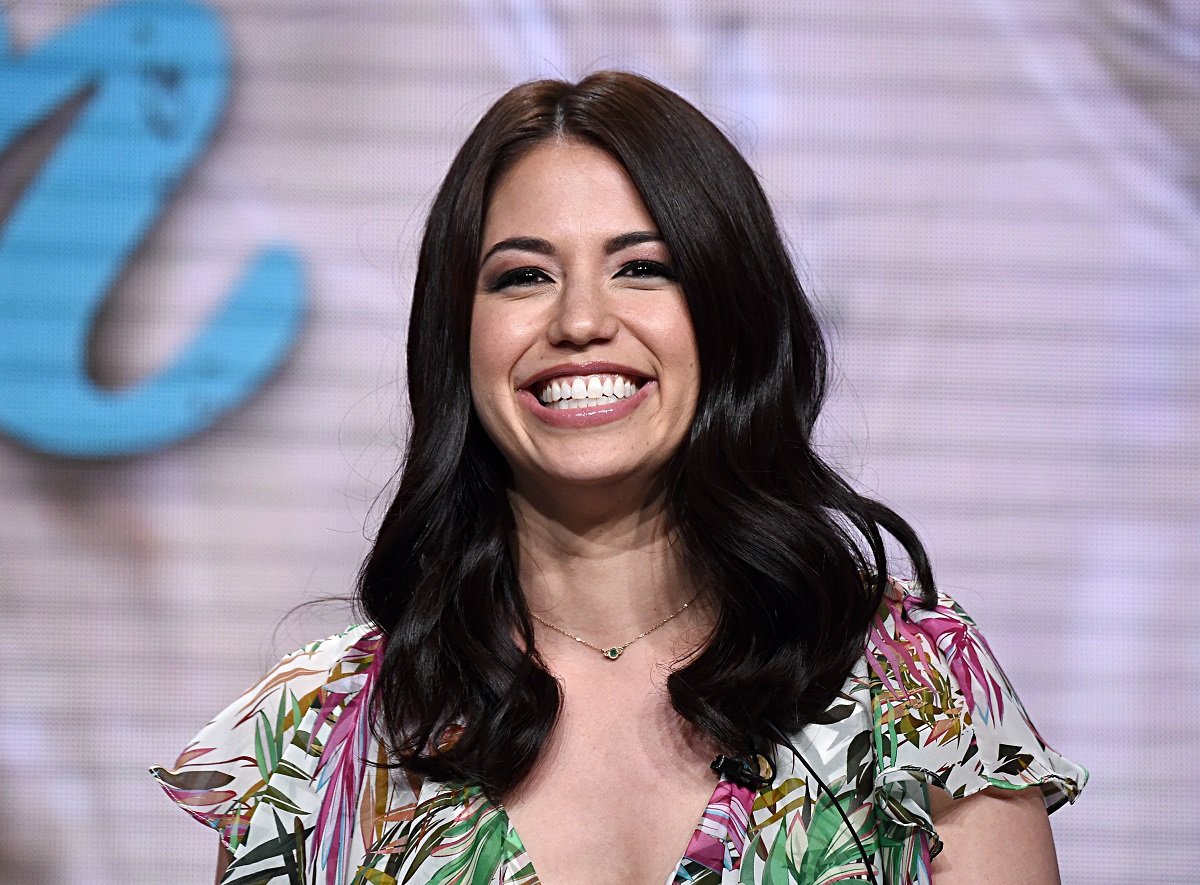 In the caption, Yeh also divulged that the newest addition to the Yeh/Hagen family was born "between two snowstorms."
The Girl Meets Farm star joked this "eliminated the need to attempt to drive to the hospital on a tractor."
Yeh said Ira weighed in at 8 pounds 12 ounces and was 21 1/2 inches long.
As for whom Ira most closely resembles in her extended family, Yeh wrote she believes her little girl looks just like a tinier version of her big sister and also a "tiny grandpa."
"I think she looks just like a tiny Bernie and also a tiny grandpa. Dorothy is after Dorothea, the original matriarch of the farm (Nick's great-great-grandma), and Ira is because our friend Jamie suggested it, and we loved it!"
Girl Meets Farm airs Sundays at 11 a.m. EST on Food Network. She will release her second cookbook titled "Home is Where the Eggs Are" in September, 2022.
RELATED: 'Girl Meets Farm': Molly Yeh's Sausage and Broccolini Pizza Pockets are Bundles of Handheld Happiness