Molly Yeh's Red Velvet Cake Reminds 'Girl Meets Farm' Star of Her 'Pops'
Girl Meets Farm star Molly Yeh said that her recipe for red velvet cake with cream cheese icing continues to connect her to her "pops," John Bruce Yeh. She featured the recipe on the Nov. 7 episode of her Food Network show, where she created an entire menu to honor husband Nick Hagen for his birthday. The cake has a sweet history as well and reminds Yeh of birthdays celebrated with her father.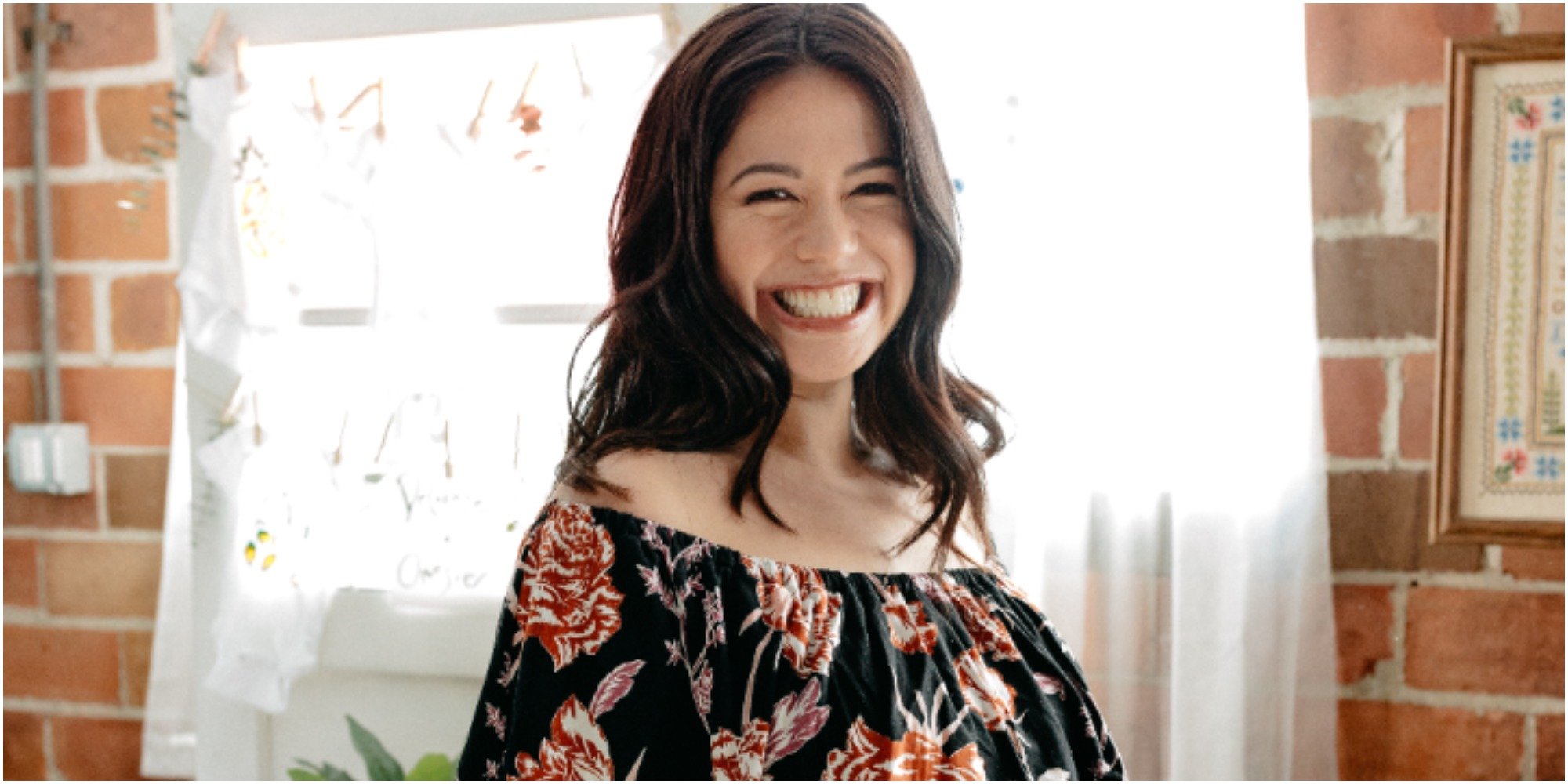 Molly Yeh's Red Velvet cake is cocoa flavored
Red velvet cake gets its red color from food coloring. The base of the creation is cocoa, so the dessert has a chocolatey flavor.
However, Yeh took her recipe one step further and added coconut oil to give the cake extra moistness and a slight coconut flavor.
In her blog titled My Name is Yeh, the Food Network star explained why this cake is so beloved in her family.
"This is a very standard red velvet situation. The only difference between this and other red velvet cakes is that I use coconut oil instead of butter. When you use unrefined coconut oil, you get a nice hint of coconut flavor tossed into the mix, a great thing!" Yeh shared.
Red velvet cakes, she explained, were a nod to her birthday cakes of yore, which were bright red, covered in pistachios, and from the Italian restaurant Buca di Beppo. Yeh wrote she would "have a big slice on my birthday and then smaller slices for breakfast every morning for the rest of the week."
How to make this delicious cake
Creating Yeh's Red Velvet cake is as simple as pulling ingredients out of your pantry. It lasts for almost a week in the refrigerator, always on hand for a quick snack.
The recipe calls for flour, baking soda, salt, unsweetened cocoa powder, coconut oil, sugar, egg, red food coloring, vanilla, vinegar, and buttermilk.
Yeh preheats her oven to 350 degrees and greases two round cake pans. Parchment circles are cut inside the pans, so the bottom of the cake does not stick to the pan.
Mix flour, baking soda, salt, and cocoa powder in a small bowl and set aside.
Then in a separate, larger bowl, cream together coconut oil and sugar until fluffy.
Add egg and mix to combine.
Then add food coloring, vanilla, and vinegar.
Alternate dry ingredients and buttermilk until both are incorporated in the batter.
Divide the batter and pour into the two cake pans. Bake until risen and done. This process could take anywhere from 20 to 30 minutes, depending on the oven.
For the cream cheese frosting, mix softened brick of cream cheese and butter until combined. Then add powdered sugar, vanilla, and salt to finish the recipe—ice cake with mixture.
The full recipe is available on the Food Network website.
Girl Meets Farm airs Sundays at 11 a.m. EST on the Food Network.