'Girl Meets Farm' Viewers Convinced Food Network Star Molly Yeh's Daughter Bernie Is Her Mini-Me
Viewers of Food Network's "Girl Meets Farm" believe Molly Yeh's daughter Bernie looks just like her.
Food Network star Molly Yeh is a proud mother of two daughters, Bernie and Ira, whom she shares with her husband, Nick Hagen. The Girl Meets Farm star is currently on maternity leave (Ira was born on Sunday, Feb. 20). Yeh enjoys time with her two children, and her newly updated home featured on a Food Network special titled "Our Farmhouse Renovation." As she pauses to enjoy life after several years of an on-the-go career, Yeh shares a new photo of herself and Bernie, whom fans think is her "mini-me."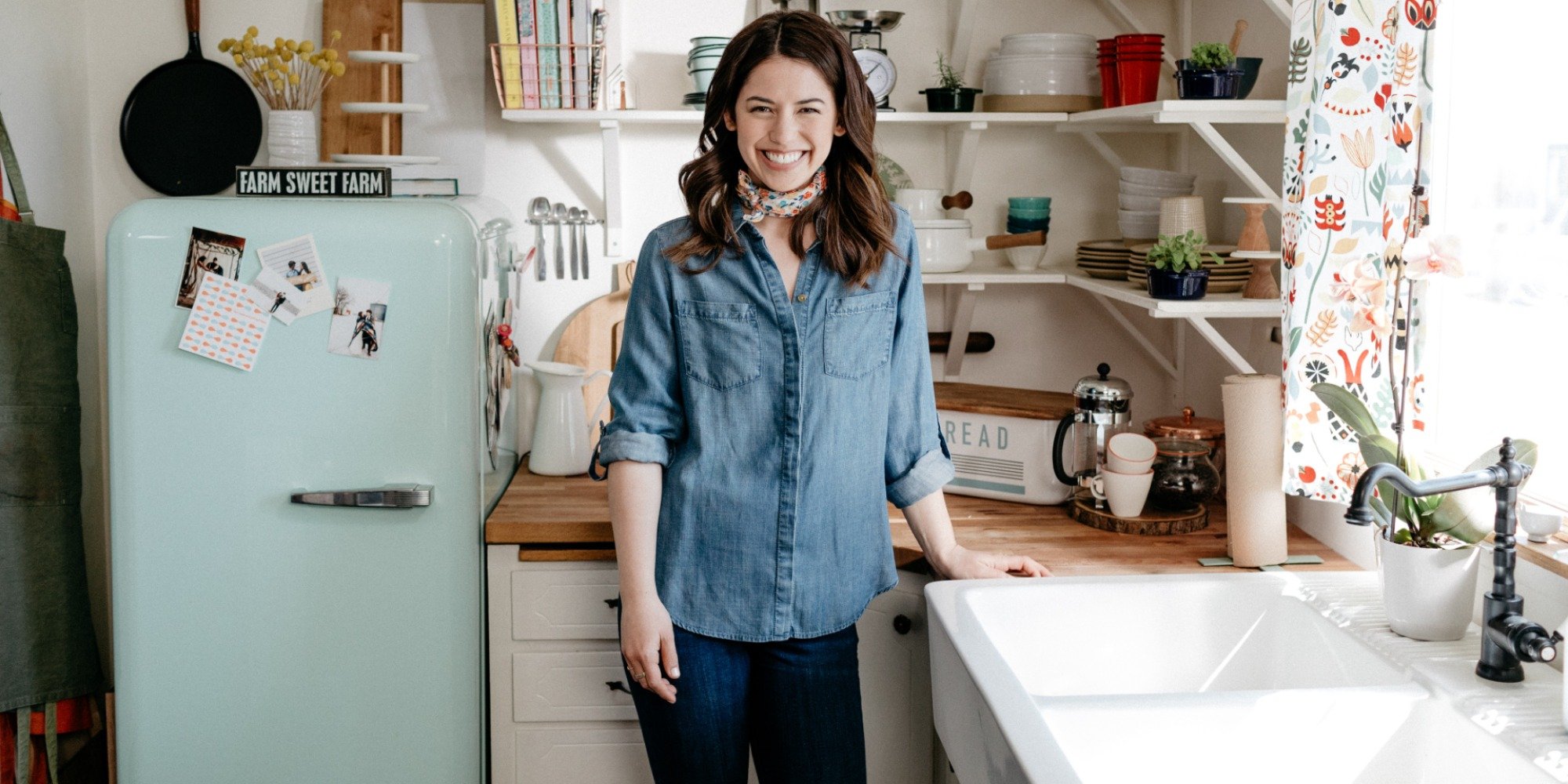 Molly Yeh is awaiting the publication of her second cookbook, "Home is Where the Eggs Are"
The Food Network star began food blogging in 2009. The popular page is titled "My Name is Yeh."
In 2014, Yeh scored a nomination for a Saveur Magazine blogging award, and, suddenly, agents started contacting her for a book proposal. In 2015 she was named the magazine's "Blogger of the Year."
Her first cookbook, "Molly on the Range," was released in 2016.
This book won the Cookbook Award from the IACP, and she gained enough notoriety to get picked up for her Food Network show. In June 2018, Girl Meets Farm premiered on Food Network. Yeh has gained a huge following for her homespun take on traditional family favorites.
Yeh finished filming season 10 of Girl Meets Farm ahead of Ira's birth. She simultaneously worked on writing her second cookbook titled "Home is Where the Eggs Are" over the past year.
'Girl Meets Farm' viewers are convinced Molly Yeh's daughter Bernie is her 'mini-me'
Yeh shared a new photograph, an outtake from a shoot for her second book, alongside her first daughter, on Instagram.
In the casual picture, mother and daughter sat alongside one another at a table laden with food.
Yeh shared that the recipes seen in the snap with Bernie were some of her favorite in the book.
These include Pickle Chicken and Buttermilk Laffa.
Bernie is holding a Laffa in her hands as she looks at the camera. Laffa, also known as Laffa or Iraqi pita, is a large, thin flatbread in Israeli cuisine.
In the comments section of the social media post, Yeh's followers couldn't believe the similarities between mother and daughter.
"Mini-me alert!" wrote one follower.
"Oh, this little Bernie!!! So DARLING! The cover of this cookbook is so warm and beautiful. And pickle chicken? I'm game," penned a second fan.
"Bernie is adorable and is a mom and dad mini. My hubby loves to watch your show too," claimed a third Instagram user.
"I'm too busy focusing on how cute Bernie is to even gaze upon the food. I'll have to wait until my copy of the book arrives!" exclaimed a fourth social media follower.
'Home is Where the Eggs Are' has a release date of Sept. 2022
On Feb. 2, Yeh shared the cover art for her second book, "Home is Where the Eggs Are," with her Instagram followers.
The television personality shared videos where she revealed details of what fans could look forward to upon the book's Sept. 2022 release.
"I was looking for something that would echo the homespun, warm, slightly whimsical, super personal stories and recipes in this book," Yeh subsequently explained as she showed off the cover.
However, "it doesn't come out until Sept. 27," Yeh said of the book's official release date.
Girl Meets Farm airs Sundays at 11 a.m. EST on The Food Network.