'Girl' Movie Review: Bella Thorne Kills Men
Bella Thorne takes a big risk as an actor in 'Girl,' but unfortunately the movie only presents her with a slog to endure.
No one can say Bella Thorne is afraid to take risks. Her new movie, Girl, is one of the risks that doesn't totally pay off, but it's not for a lack of commitment. The dark thriller is in theaters Nov. 20 and VOD Nov. 24.
Bella Thorne IS 'Girl'
Girl (Thorne) rides a train. She calls her mother (Elizabeth Saunders) for an update on the feud with her father over spousal abuse and owed money. When Girl arrives in a small town, she locates the name Jameston in the phone book. Unfortunately, when she gets there, her father is already dead. Girl wanted to be the one to kill him.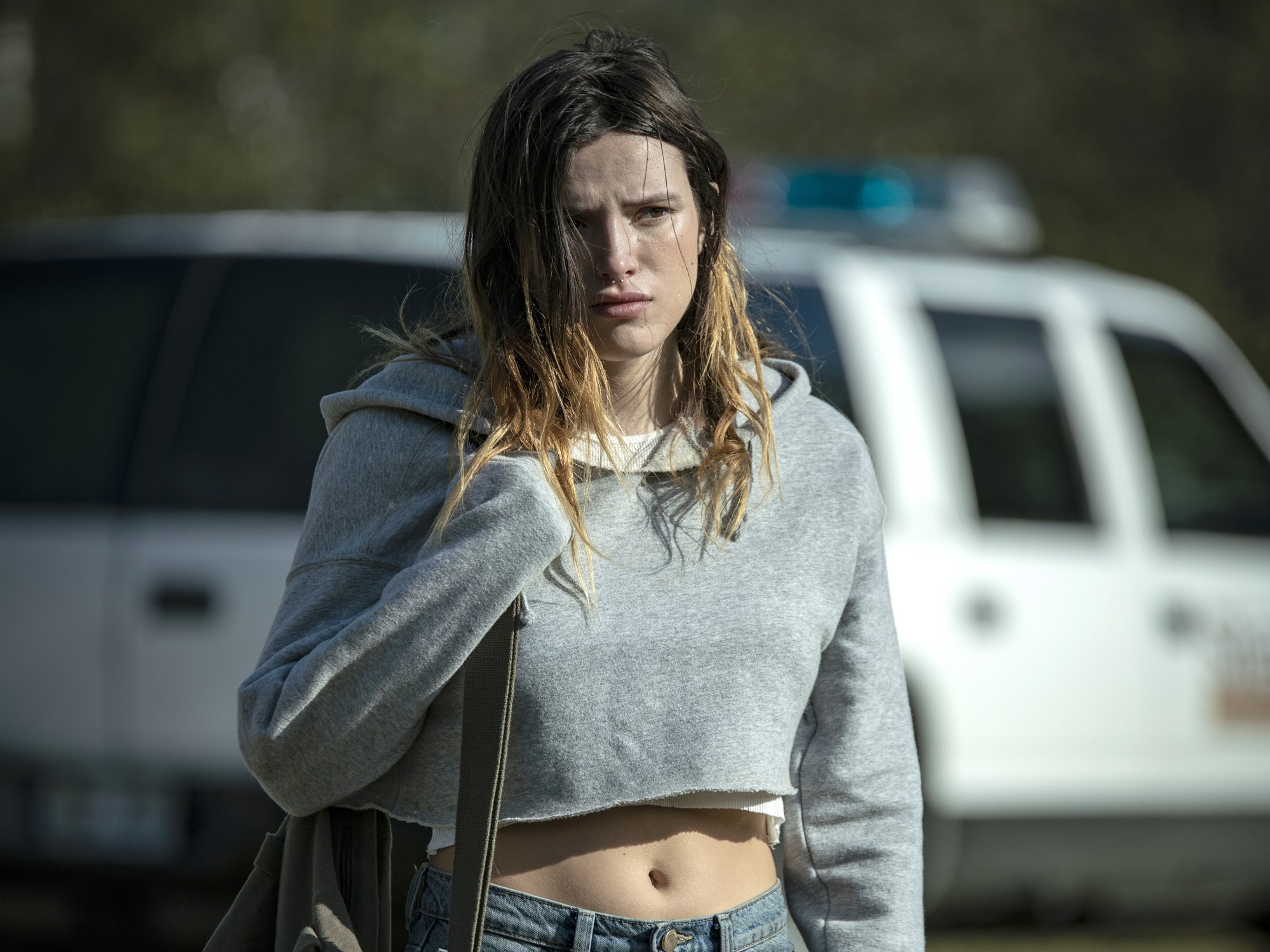 The death of Girl's father brings out other locals who have a stake in him. The Sheriff (Mickey Rourke) and a man referred to as Charmer (writer/director Chad Faust) hound Girl for more information about her father, thrusting her into a local family dispute. 
Bella Thorne meets a stunning lack of characters 
As soon as Girl gets to town, small town men, and one woman, keep talking to her. She is not giving approachable vibes but these aren't the type to let an overt no, let alone body language, deter them.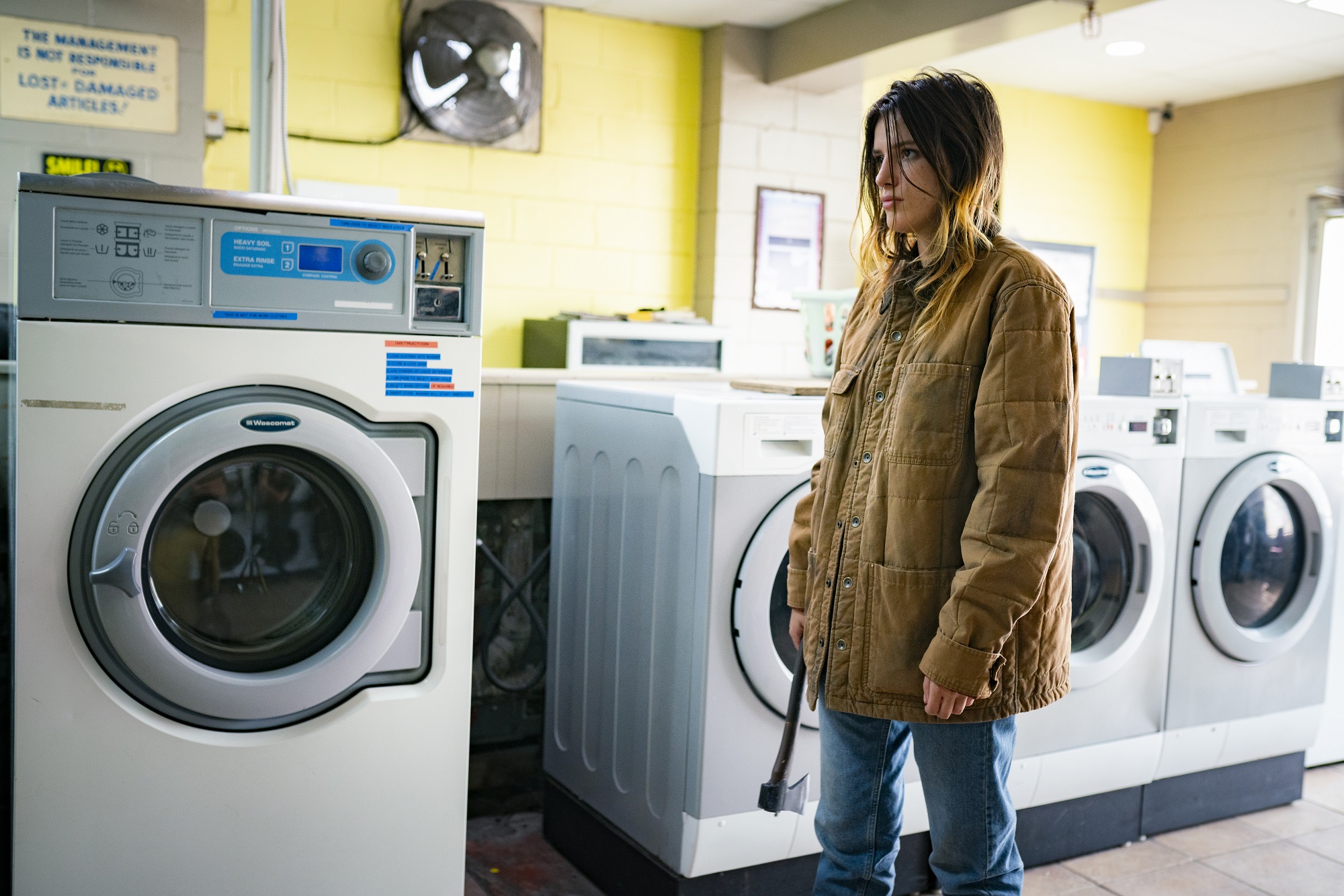 Every single person Girl meets rambles incoherently. The idea is an atmosphere of eccentric locals, but they're not exactly colorful. They all blend together, even though they each have different patterns and ramble about different things. 
Once the central characters establish themselves, they keep talking about things like blood memory. They may be trying to be cool noirish or Tarantino-esque gangsters, or at the very least psych Girl out and intimidate her. It just feels like it's trying to evoke a vibe without having the actual weight of the vibe it's trying to evoke.
Bella Thorne in action
Girl carries a hatchet, and she can throw the hatchet. When men attack her, the fights are messy. They're not elegant, but at least they are coherent. She's resourceful and gets herself out of scrapes. It's not particularly exciting, but it keeps moving.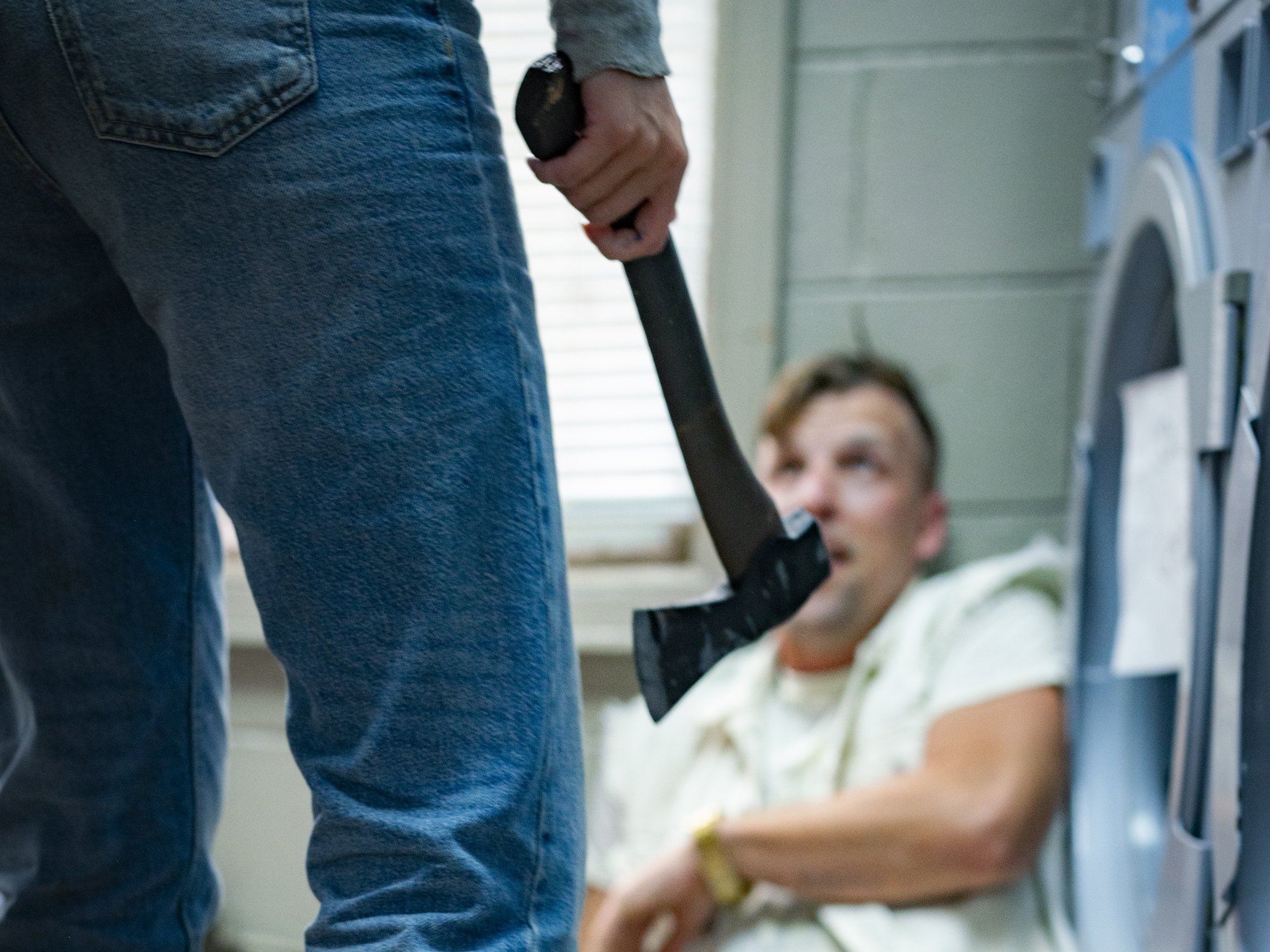 The appeal of Girl for Thorne must have been the edgy, violent role and she doesn't overplay it. Girl is a character who doesn't express much. She says the most to a dead body. Thorne spends the movie wearing a baggy hoody, with her hair covering her unmade up face. 
Thorne does a respectable job of not drawing attention to the performance or its accoutrements. Unfortunately, the film fails to construct a world in which Thorne's performance can thrive. It amounts to a convoluted plot revealed in exposition rather than any proactivity on Girl's part.