'Girlfriends': Only 1 of the Main Biracial Actors Played a Biracial Character
Girlfriends ended too early. The hilarious sitcom focused on the lives of four women as they go about their lives. They face ups and downs, but they see each other through it all. Fans were devastated when it ended too soon. The 2008 writer's strike interrupted the Girlfriends season, and when writers came back to work the network decided not to renew the show. That left a lot of fans wondering what happened to their favorite characters Joan, Maya, Lynn, and Toni.
Even though it's been off the air for more than 10 years, the show is still so popular that Netflix has added the series to the platform, even though they know they won't get closure at the end of the series. Fans also love learning trivia about the show, including this interesting fact about the backgrounds of two of the actors.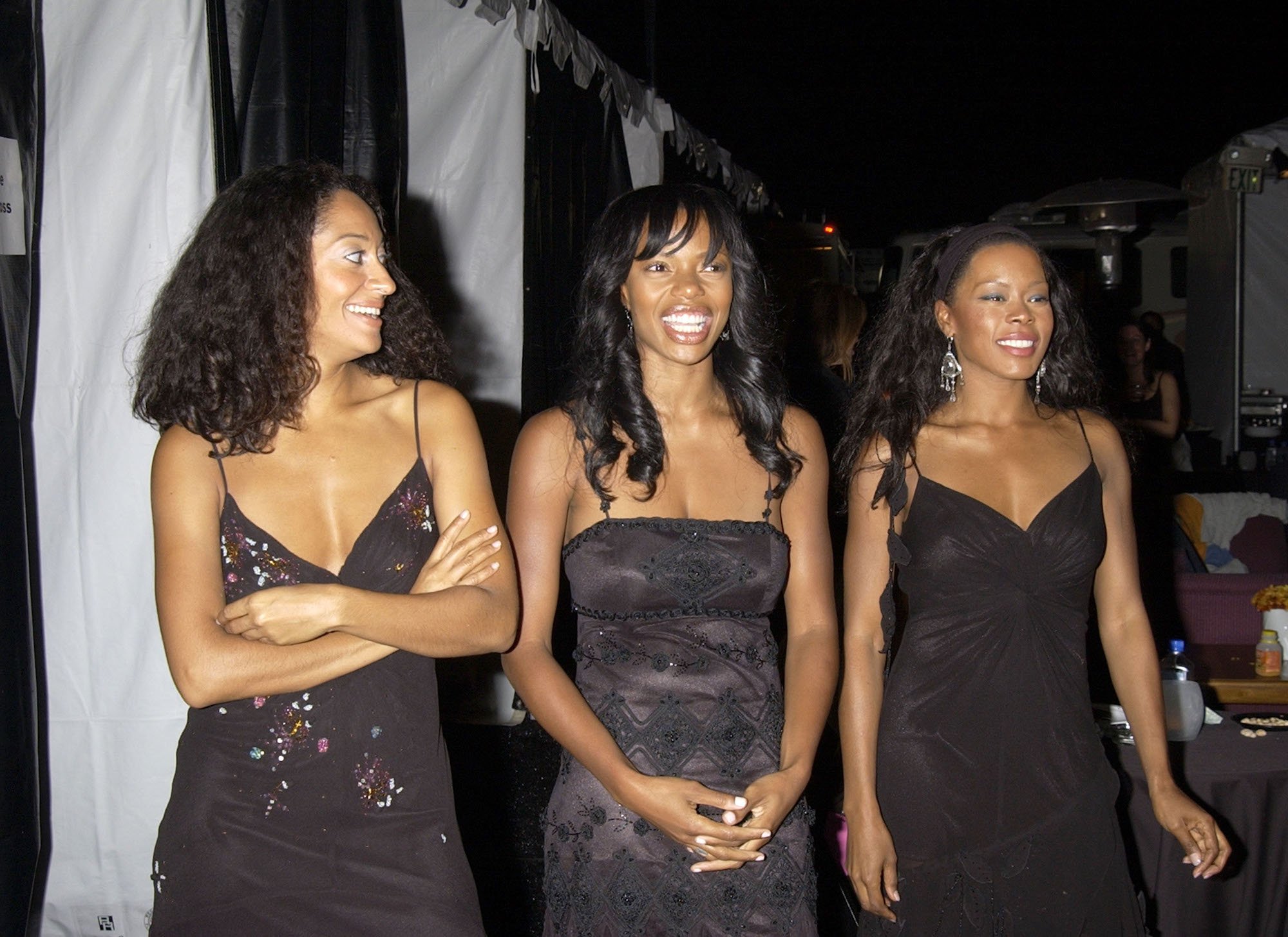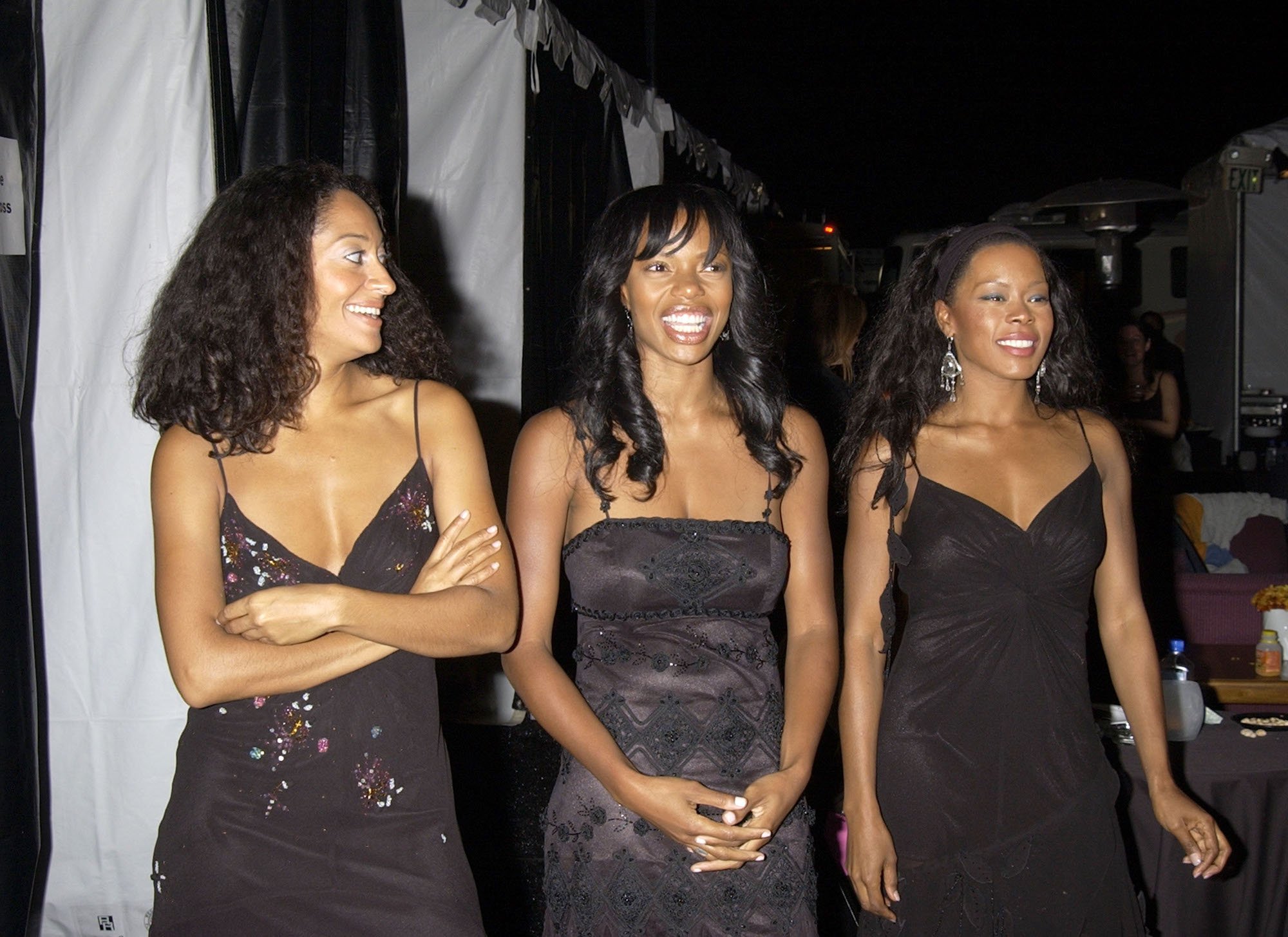 Both Tracee Ellis Ross and Persia White are both biracial
Although only Persia White played a biracial character, both she and Tracee Ellis Ross are biracial in real life. White's character, Lynn, was biracial on the show. Lynn Ann Searcy was born to a Black dad and a white mom. Unfortunately, things didn't work out with her biological parents. Lynn was actually raised by a white adoptive family. She didn't really embrace her Black heritage until college, where she met two of the other characters on the show, Joan and Toni. 
Joan, played by Ross, was not biracial on the show, despite the fact that Ross is half white and half Black in real life. Joan was a lawyer and the nurturer of the group, although later in the series she had major problems with another one of the Girlfriends crew. Joan and Toni fought on and off throughout the series, and fans never got a good ending for the two frenemies. 
Tracee Ellis Ross has famous parents 
Ross has often commented that growing up biracial wasn't that easy, at least not when she was younger. But Ross' parents were famous, which probably affected her childhood as much as understanding what it means to be biracial. Her mom is the one and only Diana Ross, the soulful singer of Supremes fame. 
Her dad, Robert Ellis Silberstein, is a successful music manager. That means Ross got her creative training from one of the best musicians of her age, and she was also privy to the less artistic, business side of the entertainment industry. It's no wonder she's gone on to be such a successful sitcom star. 
Tracee Ellis Ross went on to star in 'Black-ish'
After her Girlfriends success, Ross was a natural for Black-ish. As the matriarch of the Johnson clan, Ross' character, Rainbow Johnson, wears many hats. She's a mom, a doctor, and like Ross, she's mixed race. The family sitcom went on to be incredibly popular, and like Girlfriends, spawned its own spinoff. The Game was a spinoff of Girlfriends that aired in 2006, and Grown-ish, a spinoff of Black-ish aired in 2018.
Black-ish and Ross herself inspired another offshoot of the show. Mixed-ish premiered last year, and focuses on the experiences of Rainbow growing up in a mixed race family in the 1980s. Many of the experiences are probably similar to Ross' own. Although the show focuses a lot on what it means to be mixed in a society where that's not yet the norm, it doesn't stop there. Mixed-ish also discusses the teenage experience in general, which is never easy. Ross is the perfect person to help tell this story. According to her, growing up mixed means Ross had to be "a bit of a translator." Now she's translating her childhood experiences for a television audience. According to Deadline, Mixed-ish has been renewed for another season.