What Is 'Girlfriends' Star Golden Brooks Doing Now?
Girlfriends premiered in September of 2000 and ran for a total of 8 seasons. The popular television series portrayed the lives and friendship of four young women living in California. Maya Wilkes, Lynn Searcy, Toni Garrett, and, of course, Joan Clayton were the leading ladies of the highly-talked about show. 
The dynamic of the core friend group was always changing and growing as the women navigated everything that comes with entering your 30s and getting older. Viewers everywhere thoroughly enjoyed watching their professional and personal journeys throughout the years, and Girlfriends' followers and fans were sad to see the series come to an end in 2008.
Nevertheless, to this day, thanks to streaming platforms like Netflix, fans and viewers can relieve and revisit the cast, their characters, and their unforgettable stories. With that being said, take a look at Golden Brooks' role on Girlfriends, and find out what the actress is doing now.  
Golden Brooks in 'Girlfriends'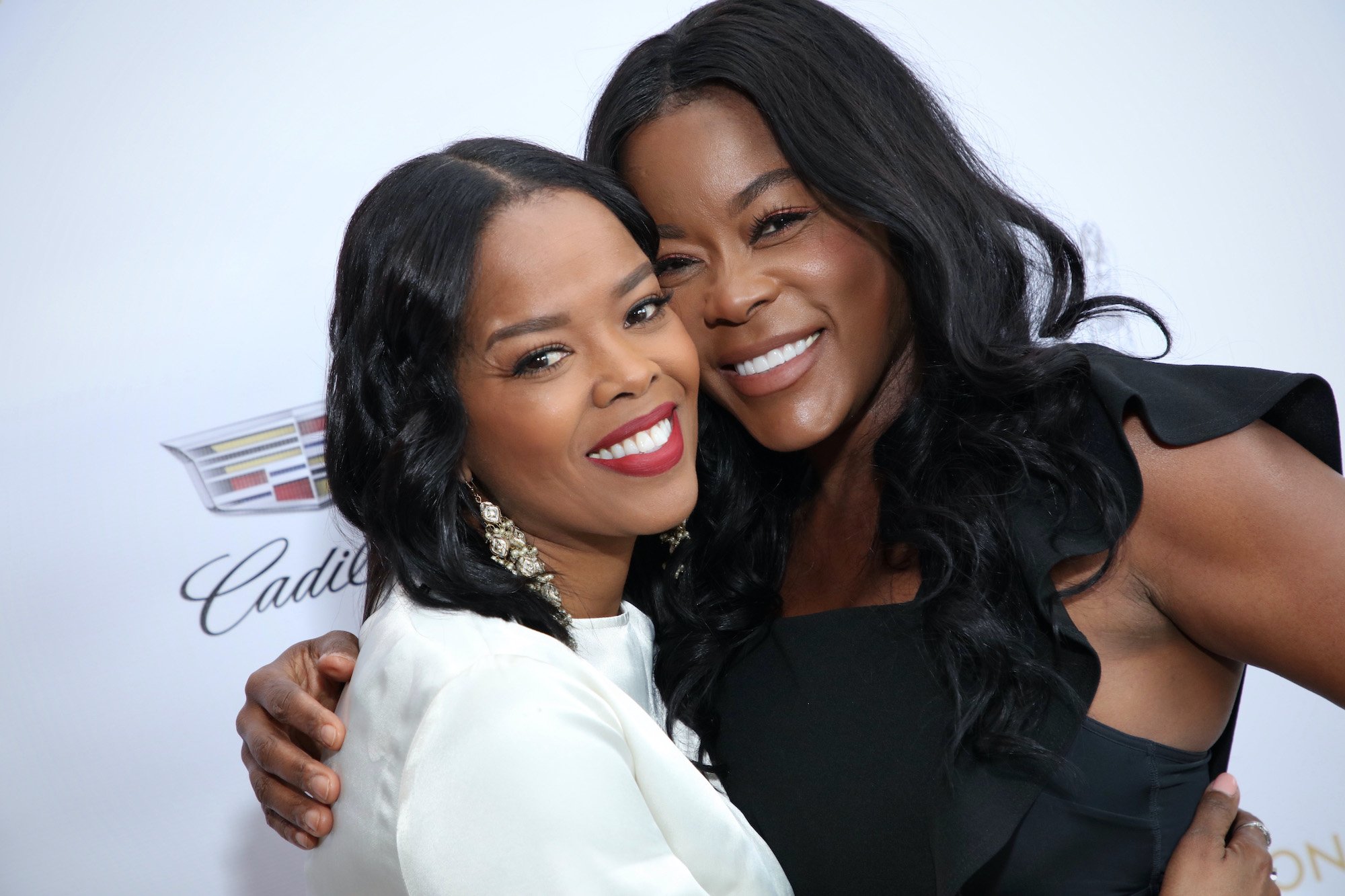 From the characters' authenticity and rawness to the very on-point one-liners and jokes, there were more than a few reasons so many people loved Girlfriends. As always, the talented cast played a huge part.
In the iconic series, Brooks was cast as Maya. Audiences and viewers first got to know Maya as Joan's legal assistant. In the beginning of the show Maya is best known for her beef with Toni, but most viewers probably fondly remember her infamous and exaggerated tagline: "Oh hell no!"
Brooks' character began the series happily married, or so it seemed, but Maya and her husband Darnell experienced marital troubles when she began emotionally connecting with another man. The two shared a child together and eventually were able to work through their differences together. Eventually, Maya shifted her career to pursue writing. Maya's character was both sassy and supportive, amongst other things, and Brooks' has received and lot of positive praise and attention for her role on the show.
What is 'Girlfriends' star Golden Brooks doing now?
Girlfriends' series finale aired well over a decade ago, and Brooks definitely hasn't had too much downtime since. As IMDb has documented, the actress has been cast in a tremendous amount of television series and movies over the past few years.
Many viewers were excited to see Brooks accept the role of Molly Daly in the 2018 film The Darkest Minds. The following year fans of Girlfriends were probably pleased to see Brooks and Tracee Ellis Ross, another regular from the TV show, working together once again in Brooks' appearance as Malika on Black-ish.
More recently, Brooks's fans and followers may have recognized the star as Vivienne from ABC's Station 19. Looking ahead, the celebrity is set to take the screen as Deb in the new television series Saturdays.
The abrupt ending behind the popular television series 'Girlfriends'
Television fans and enthusiasts probably can recall the notorious writers strike that took place back in 2007. A slew of series were affected by this movement, and Girlfriends was one of them.
Though the strike and the Writers Guild of America had good intentions, many people were disappointed to see the abrupt ending of the series and stories they had been following for so many seasons.
The cast of Girlfriends has candidly opened up about how unusual and unfilling the show's ending was as a result. Season 8 was unusually short with just 13 episodes, and, on top of that, the last episode filmed was directed by Ross since much of the production team wasn't around. Though Ross is an incredibly talented and creative individual, it was unexpected to say the least.
The cast and characters of Girlfriends may have not gotten the closure they were hoping for, but, at least they have been able to enjoy a reunion or two since.
RELATED:'Girlfriends': Why Jill Marie Jones Didn't Tell Her Co-Stars She Quit the Show