'Girls': Adam Driver's Audition Had Lena Dunham Thinking 'This Guy's a Freakin' Weirdo'
Before he became Kylo Ren in the Star Wars saga, Adam Driver was acting in theater. One of his first big roles in television was in Lena Dunham's HBO series Girls. Ironically, despite Dunham thinking Driver was a "freakin' werido" in his audition, there was something about his performance that lent itself to the role of Adam Sackler.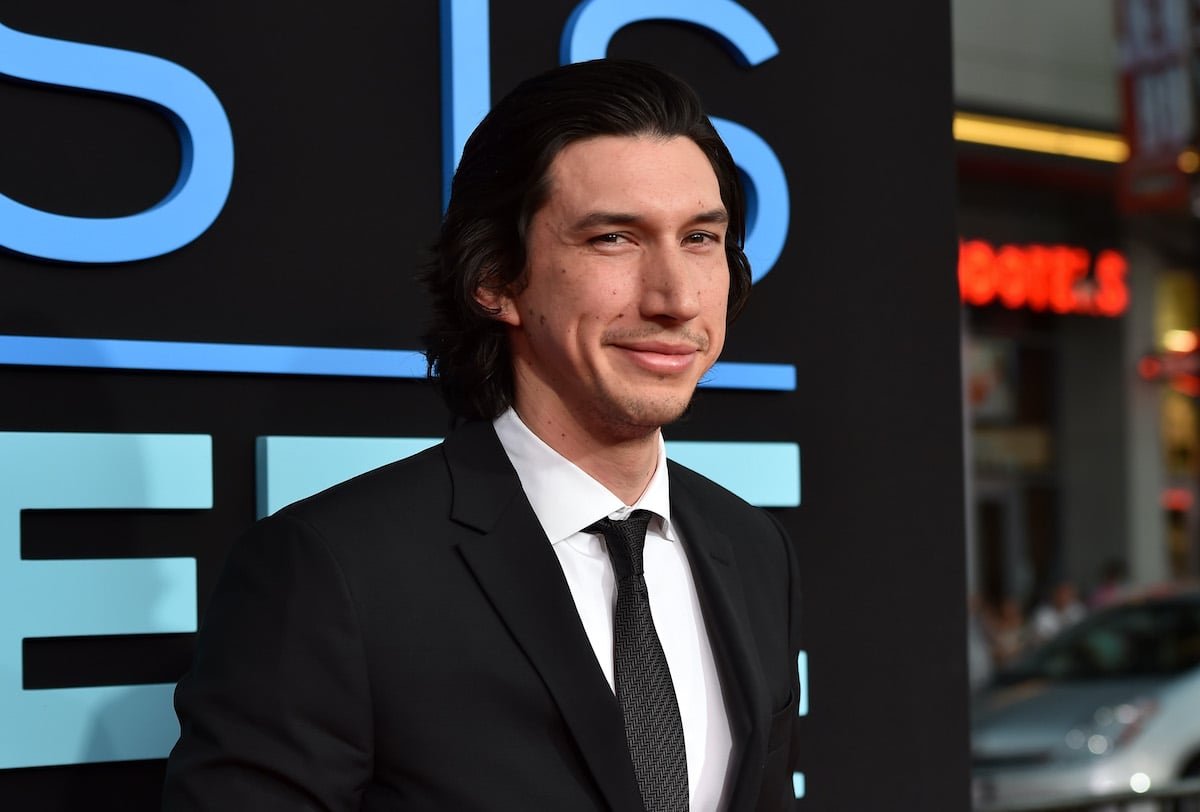 Adam Driver's audition for 'Girls' was a 'morning after sex' scene with Lena Dunham 
Unlike some of the other Girls cast members, Driver had never met Dunham before auditioning for the show. Their lack of a relationship wasn't a problem on-camera, though. During his audition, Driver and Dunham had a clear connection. 
According to Newsweek, Driver's audition was a "dialogue-heavy sequence with Dunham set the morning after sex." Driver was just what Dunham was looking for in casting Adam Sackler, her on-again-off-again boyfriend with a lackadaisical approach to life and a penchant for sex. 
Driver filmed the Girls pilot on his 27th birthday and watched the episode six months before it aired with Dunham on her laptop. The actor doesn't enjoy watching his performances back. But that doesn't mean he doesn't like the role.
"I love Adam," Driver told Newsweek. "There's something really exciting about playing someone where you're given license to be unpredictable."
Lena Dunham cast Adam Driver after seeing his 'powerfully odd' audition
While hosting auditions for Girls, Driver stuck out to Dunham. "He was really, powerfully odd," Dunham recalled to TV Guide. "He came into the audition and we were like, 'This guy's a freakin' weirdo.'"
Driver's charisma worked. He was cast as Dunham's love interest in the series, which began in 2012. By 2015, Driver transformed into the latest Star Wars villain, Kylo Ren, in Star Wars: The Force Awakens. "He became the handsome movie star that he is now over the seasons," Girls executive producer and Dunham's creative partner Jenni Konner added. 
Much like his 'Girls' audition, Adam Driver has a unique pre-show ritual
Before acting in movies and television, Driver performed on and off-Broadway. During an interview for Backstage, Driver shared part of his pre-show ritual with Michael Schulman. 
"The burrito bowl was the first step," Schulman said. After Driver finished eating, he went to the bathroom and placed his head under a running faucet. 
"Have you ever seen The Miracle Worker?" Driver asked Schulman, proceeding to explain one of it's most powerful scenes: "There's a scene with Anne Bancroft and Patty Duke where they're just beating the hell out of each other. F*cking one of the best scenes in film. That's a non sequitur."
Driver's pre-show ritual concluded with copious amounts of hair gel — "With this play, I've been really going to town on this sh*t" — his declaration of were he not an actor, he'd pursue furniture building, and a reflection on his religious upbringing. 
"For a lot of times in my life, I was told there was a right answer," Driver said comparing his religious background to acting. "If you knew how to do it, you would do it perfectly every time."