'Girls': Adam Driver's First Sex Scene Was in the HBO Series; 'This Is Weird!'
Girls is an HBO series written by and starring Lena Dunham. As a show that details the trials and tribulations of young female adults, it featured plenty of sex scenes. And being on HBO, Dunham had the liberty to get as graphic as she wanted with said scenes. 
Adam Driver played her on-screen boyfriend, Adam Sackler. Here's how Driver felt about shooting his first of many sex scenes in Girls.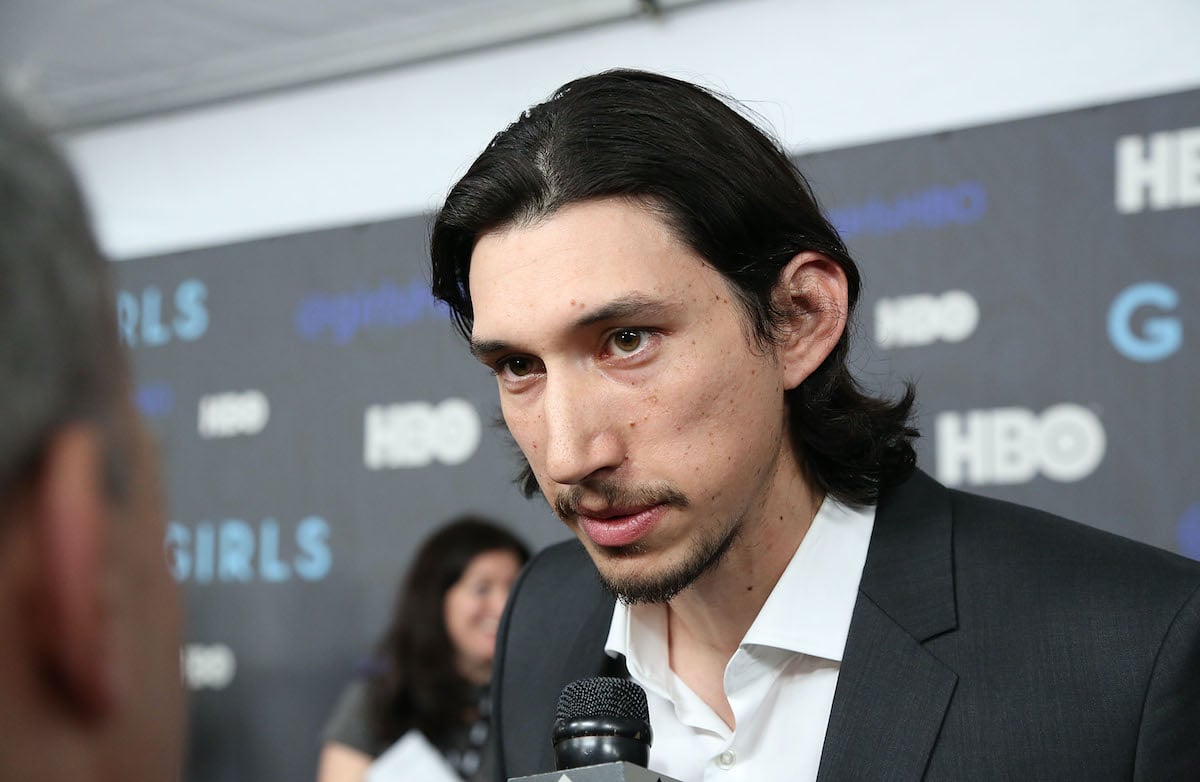 Adam Driver became a sex symbol thanks to 'Girls' 
Driver may have nothing to say about being a sex symbol, but that doesn't make it any less true. Adam Sackler was Hannah Horvath's often-shirtless, emotionally lacking boyfriend in Girls, but Driver's performance transformed the role into a driving force in the series. 
"Without Driver in the role, Adam the character would never have become as central to the show as he is now," Dunham explained to Newsweek. 
"Adam has a way of doing everything that's totally unexpected," said Marriage Story filmmaker Noah Baumbach. "He's always doing something fresh." In Girls, Driver was bringing that attitude to one of the most challenging things as an actor — a sex scene. 
Adam Driver's audition for 'Girls'
Before Driver was cast in Girls, he auditioned beside Dunham, who he had never met. Ironically, the audition scene was set the morning after Adam Sackler and Hannah Horvath have sex. Despite it being a dialogue-driven moment, Driver proved he had what Dunham was looking for. 
Watching 'Girls' episodes is 'tough' for Adam Driver, especially the ones with sex
Driver doesn't like to watch the movies and television shows he works on. Watching Girls for the first time beside Dunham was no different, especially when it came to the sex scenes. 
"Girls was the first sex scene I'd ever done," the Star Wars actor told Newsweek. "I thought, 'This is weird! People are filming this, and usually I do this privately.'" 
Working beside Dunham, who is "so comfortable in her body," made Driver's job easier. Plus, the sex in Girls wasn't for naught. "There's so much storytelling that's happening in the sex scenes," Driver revealed. 
Adam Driver was never uncomfortable in a 'Girls' sex scene because of how intentional they were
As Adam Sackler evolved throughout the six seasons of Girls, so did his needs in a relationship. "I think it's about him growing up and putting his energy in different places," Driver told The Guardian.
At first, Adam's sexual desires were really graphic — in a season 1 scene, he had Hannah role-play as an 11-year-old girl. Later in season 3, when Hannah tried to fulfill those needs in the episode "Role-Play," Adam wasn't interested. He no longer needed the fantasy to satisfy his desires because he was in love with Hannah. 
Regardless of what type of sex scene Driver was filming for Girls, he was never uncomfortable. That's because Dunham was always intentional.
"If it was just sexual things for the sake of being sexual, then that would make me uncomfortable," Driver said. "But it was part of the storytelling that Lena was going for."