'Girls' HBO: Lena Dunham's Controversial Nudity Was All Confidence, 'I Just Happened to Not Be Self-Conscious Naked'
Lena Dunham recently made headlines for mentioning a potential reboot of the HBO series Girls. In her profile with The Hollywood Reporter, Dunham opened up about her role as Hannah Horvath and talked about the fictional character's cultural impact on the body positivity movement — something she never set out to do. Dunham reveals why her character was frequently naked in the HBO series.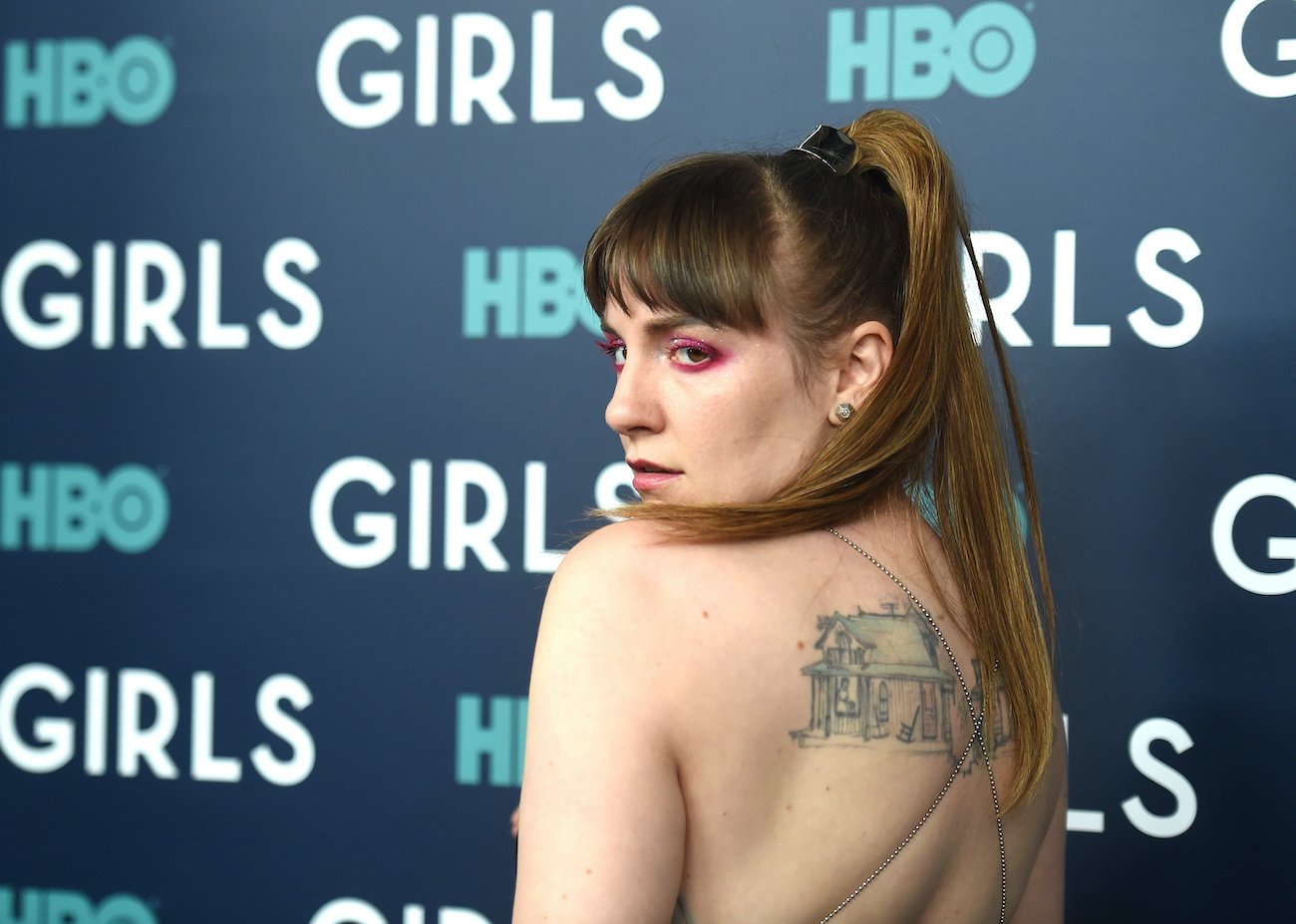 Lena Dunham was frequently nude in 'Girls' because she wasn't 'self-conscious naked' 
In the past, Dunham was under fire for exposing so much of her body in the HBO series. As Dunham's former creative partner and co-producer of Girls Jenni Konner explained to The Guardian, Dunham told HBO executives: "I don't see myself or my friends represented on television." So, they included Dunham's body in the series — and lots of it. 
But after Dunham's nudity in Girls Season 1, she quickly realized how many viewers didn't "want to see bodies" like hers. "It's a very specific body," she told the outlet. "Even great reviews will be like: chubby, portly, overweight."
As Dunham explained to The Hollywood Reporter, her reasons for having Hannah appear in the nude so often weren't to create a body positivity statement. "[Hannah's nudity] was a decision about who this character was, the way that I wanted the sex scenes to look and feel, how we were using them in the story," she explained, recalling those who thought she might have been "raised a nudist" because of how often she was naked onscreen. "I had all the issues with my body that every young woman has. I just happened to not be self-conscious naked."
Adam Driver once defended the nudity and sex scenes in 'Girls' HBO 
In a 2017 interview with the Irish Times, Adam Driver addressed the double standard surrounding his nudity in the series and how it was less remarked upon than Dunham's, despite her credits as a writer, producer, director, and star of Girls. "It's… one of the things that she was fighting against, which I understood right away, is that it wasn't gratuitous," Driver said of the many sex scenes in the quintessential millennial drama. 
The House of Gucci star continued, "There was always a point behind [sex scenes], it was always still storytelling. It just seemed very natural. We talked just as much about being naked, and what was the story and the sex scenes, as we did about scenes where there's dialogue."
Lena Dunham's 'informal talks' with HBO about a 'Girls' reboot 
Per her THR profile, Dunham has considered doing a reboot of Girls, much like the Sex and the City reboot And Just Like That. But despite the "informal" conversations she's had with HBO executives, 2022 is not the time to do it.
"We all recognize it's not time yet," she told THR. "I want it to be at a moment when the characters' lives have really changed. Right now, everyone would just be wanting to see Kylo Ren." Stay tuned to Showbiz Cheat Sheet for updates regarding if and when Dunham will ever bring fans a reboot of Girls. 
Stream all six seasons of Girls on HBO Max.