'Girls Planet 999': Reality Competition Show Brings Contestants From Around Asia To Become Idols
Reality competition shows create buzz, suspense, and intense emotions as audiences watch their favorite contestants make it to another round. Mnet debuted a new reality competition show in August titled Girls Planet 999. The "planet" portion of the show title came from the collaboration between Mnet and NCSoft's new platform, UNIVERSE. Contestants from South Korea, Japan, and China come together in a virtual world to compete for a chance to become idols as a new sensational K-Pop group.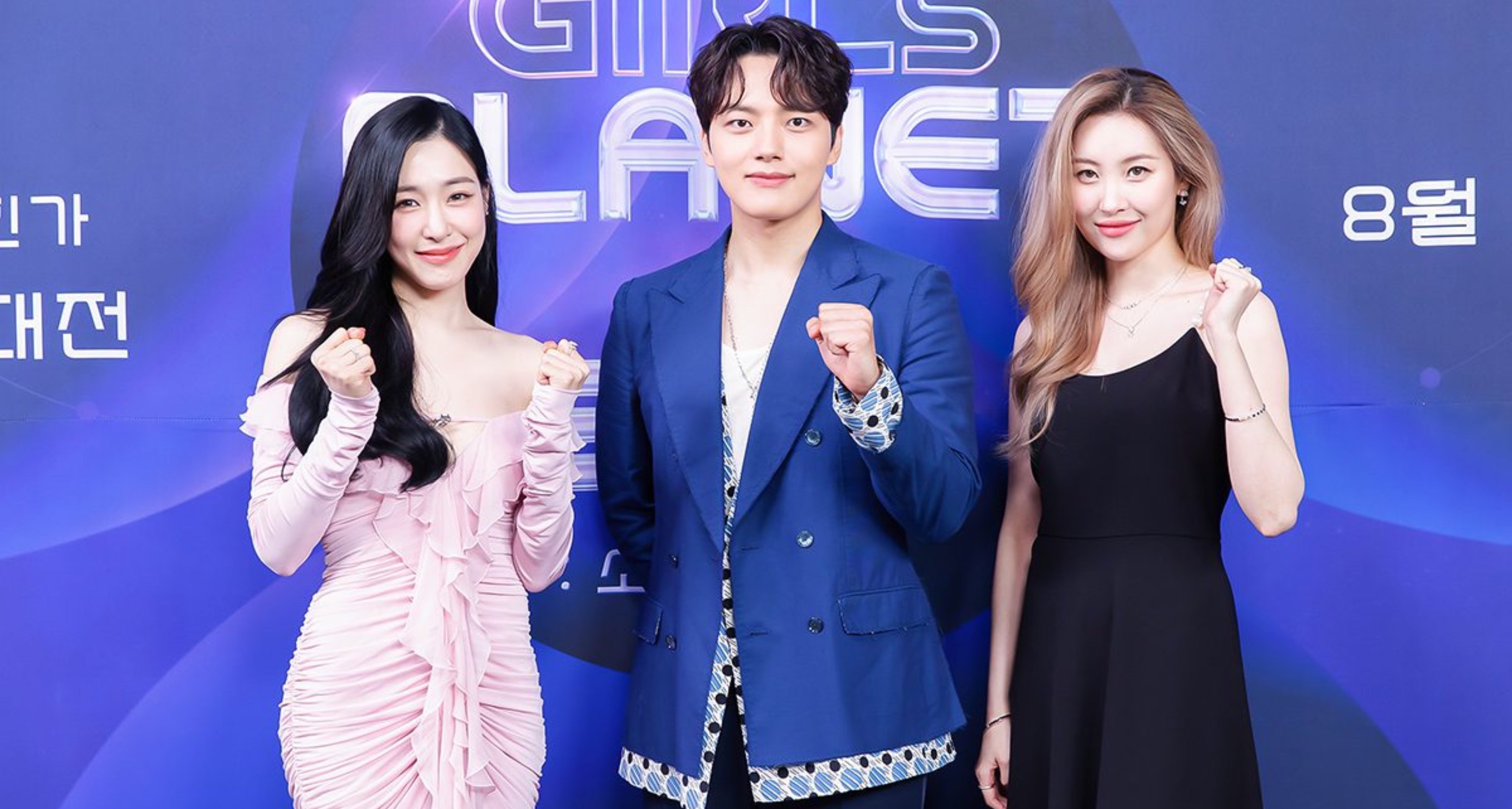 Hopeful female contestants form 'cells' to avoid elimination
Girls Planet 999 was announced on January 11 by Mnet, along with its audition process. The rules of the show are simple to follow. Contestants from South Korea, China, and Japan are banded together in groups of three called "cells". According to Soompi, some of the shows trainees are already known in the K-Pop industry, like May of Cherry Bullet, Sim Seung Eun of BVNDIT, and others.
Each week, the groups are given challenges and must cover a song by popular K-Pop groups like BLACKPINK, Twice, and even BTS or EXO. An entire "cell" can be eliminated from the show if they receive low scores or votes from its worldwide audience.
Weekly eliminations ramp up the suspense and risk of leaving the show. The show developed a system in favor of the contestants and select trainees to be a part of "Planet Top 9". This allows the contestant to regroup and create a stronger "cell" that lowers their risk of being eliminated. As more contestants leave the show, the top 9 most-voted individuals will debut as a new K-Pop idol group.
Popular idols, choreographers and vocalists as show masters
Girls Planet 999 includes some recognizable faces as its host is South Korean actor Yeo Jin-Goo. Many will recognize Yeo from his movie and K-drama career. He starred as the male lead in the fan-favorite K-drama, Hotel Del Luna. The competition show also includes mentors who are well known in their field, from choreography, vocals, and K-Pop.
The mentors are titled "masters." The K-Pop masters include idol Sunmi, who originally debuted as part of Wonder Girls before pursuing a solo career. Joining Sunmi is American K-Pop idol, Tiffany Young. Young debuted as a member of one of South Korea's best-selling and iconic girl groups, Girls' Generation.
Back Koo-Young and Jang Juhee are the show's leading choreographers. Back is better known as a dancer for SM Entertainment and has worked with K-Pop groups like EXO, Girls' Generation, and SHINee. Jang has also worked with many SM K-Pop groups like Super Junior, f(x), and the show's two mentors, Sunmi and Tiffany Young. Vocalist mentors include Im Han-Byul and girl group Dal Shabet idol Jo Ayoung.
'Girls Planet 999' joins a list of other reality competition shows
South Korea's competition/survival shows are popular amongst fans as many are responsible for creating the industry's top K-Pop groups like Twice, Monsta X, Momoland Seventeen, 2PM, and more. Girls Planet 999 joins other popular shows like Produce 101, Produce 48, Road to Kingdom and The I-Land.
Many of these survival shows follow a similar formula of contestants grouped into poterntional teams. Each team must prove they have what it takes to debut based on their vocal capabilities, choreography, and overall visuals. Girls Planet 999 is broadcasted by Mnet in South Korea but available to Southeast Asia through iQiyi and on Youtube for overseas fans.